Progress Pike focused on love in a direct response to hate.
Progress Pike is an informal community group in Pike County that formed in 2017 after community members planned a peace rally to counter-protest a group of neo-Nazis that planned to rally in Pikeville. For a variety of reasons, the peace rally never happened, but it left organizers full of ideas for new ways to unite their community around acceptance.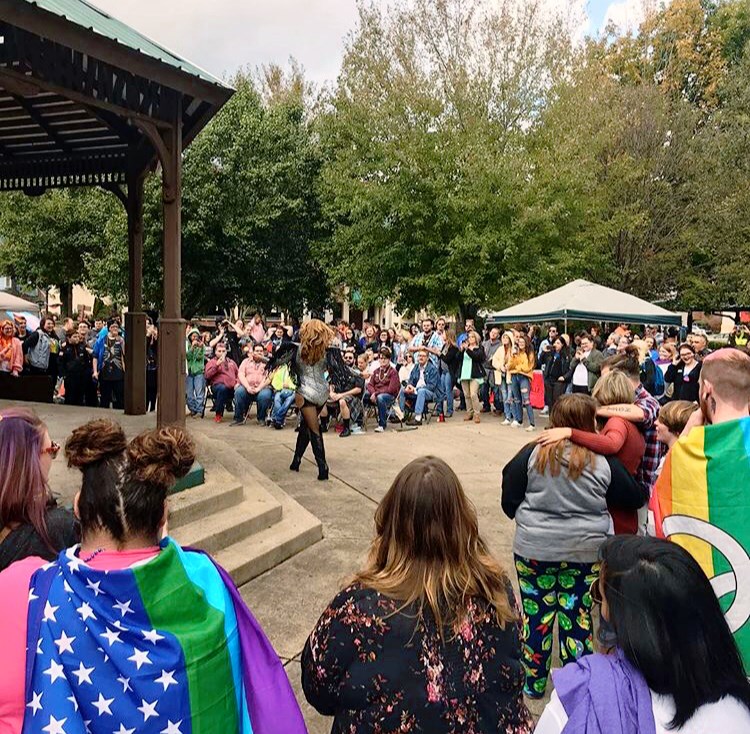 Along with a series of community conversations and workshops, Progress Pike put out a call for community members to apply for mini-grants for community projects about inclusion and acceptance. These mini-grants were a way to distribute some of the funds donated in response to the white supremacist rally back to the community. The grants were awarded at a Unity Celebration in the Pikeville City Park on the one-year anniversary of the neo-Nazi rally. One of the grants went to a group with a proposal to plan a Pikeville Pride festival.
Progress Pike also worked on several other initiatives in conjunction with the Unity Celebration. Some of those initiatives were a county-wide poetry contested organized by Pike County Extension Fine Arts, Pikeville Poetry, and Progress Pike for students in grades K-12 called "Voices of Pike". They also coordinated a "Story to Song" workshop series with Pike County Extension Fine Arts and Pikeville Poetry, which included a free two-day songwriting workshop for girls. The girls then performed their collaborative song at the Unity Celebration.
In October 2018, members of Pikeville's LGBTQIA community and its allies gathered in Pikeville City Park for the first ever Pikeville Pride event. It was coordinated on a volunteer basis by local community members with support from several other organizations, and the event featured live music, drag performances, vendors, face painting, a "free mom hugs" booth and more. One of the main goals of the event was to give visibility to the LGBTQ+ community and celebrate their identity. Organizers said the event was a great success with hundreds turning out to show their love and support.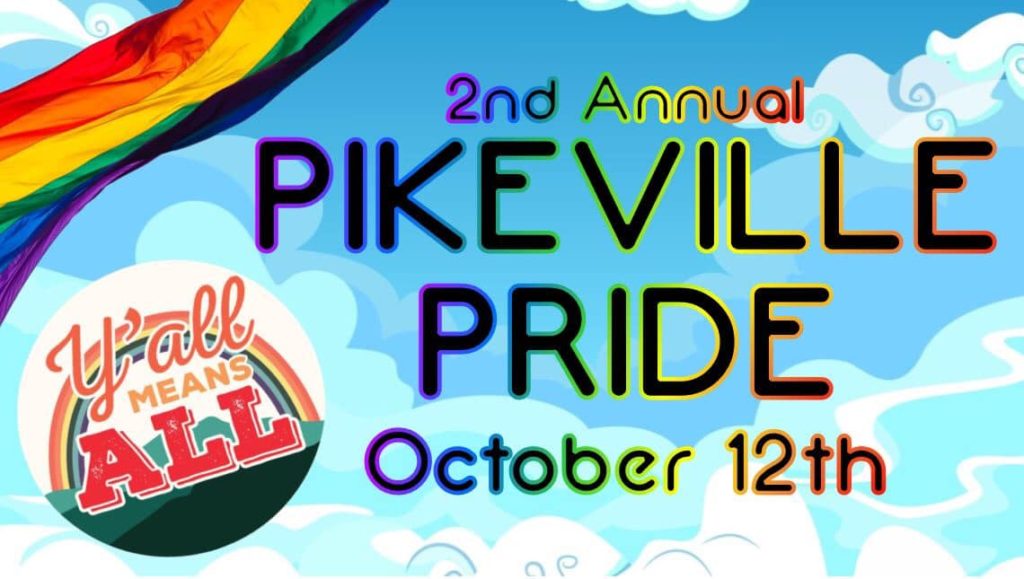 Because of the success of the Pride festival, a volunteer community group, Pikeville Pride, committed to plan others. In July of this year, they hosted the first ever Pikeville Pride Prom at Coal Run Community Center which was a sold-out event to fundraise for the second annual Pikeville Pride festival, which is this Saturday, October 12, 2019 from noon until 5p.m. in Pikeville City Park. This year's event will feature many of the same highlights from last year's event, with the addition of a "Pup Pride Parade" wherein people can bring their pets to be part of the event.
Creating welcoming spaces and events for all community members to gather is a vital part of Appalachia's New Day.
About: This is story #35 in the Appalachia's New Day campaign, a new storytelling effort launched in June 2019 by MACED for Eastern Kentucky communities. We can work with you to help identify, shape and amplify stories about businesses, programs and initiatives in your community that are helping build a new economy. Read more stories here. Contact us or sign up here if you would like more details.