Linton Wells has always admired the careful craftsmanship that Amish communities put into furniture and houses. After buying a farm in Montgomery County, Kentucky, Linton was looking for a cabin to place on his land. He began working with an Amish community on a cabin for his property.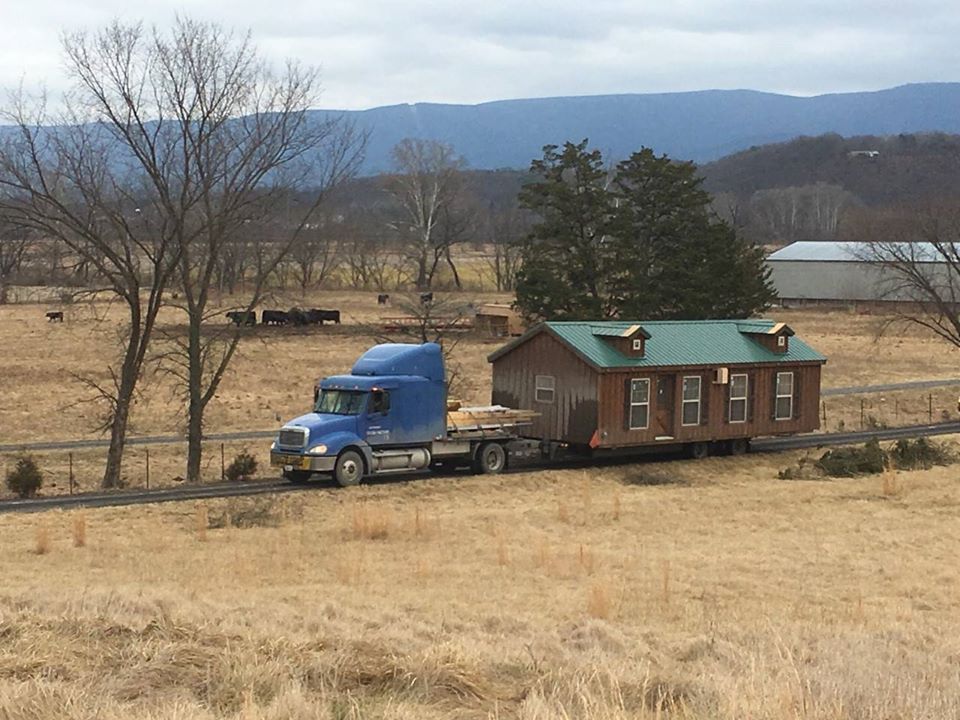 In 2013, they created a formal partnership, the Amish Cabin Company, where the Amish community builds custom cabins and Linton markets and sells them. Linton owns the company, and his father, Linton Sr., is the sales manager.
All of the cabins are built by Amish families in their off-grid production facility, powered by solar and generators, in Munfordville. Each day they arrive at work via horse and buggy from their farms in the local area. The facility is heated through a radiant floor powered by a wood scrap outdoor furnace.
Each cabin offers up to 400 square feet of ground floor living space, not including optional lofts or porches. The cabins can be in the style of rustic cabins, or chic country cottages, customized with full-size appliances, built-in cabinetry, and other design features, with prices ranging from $39,000 to $65,000 plus delivery.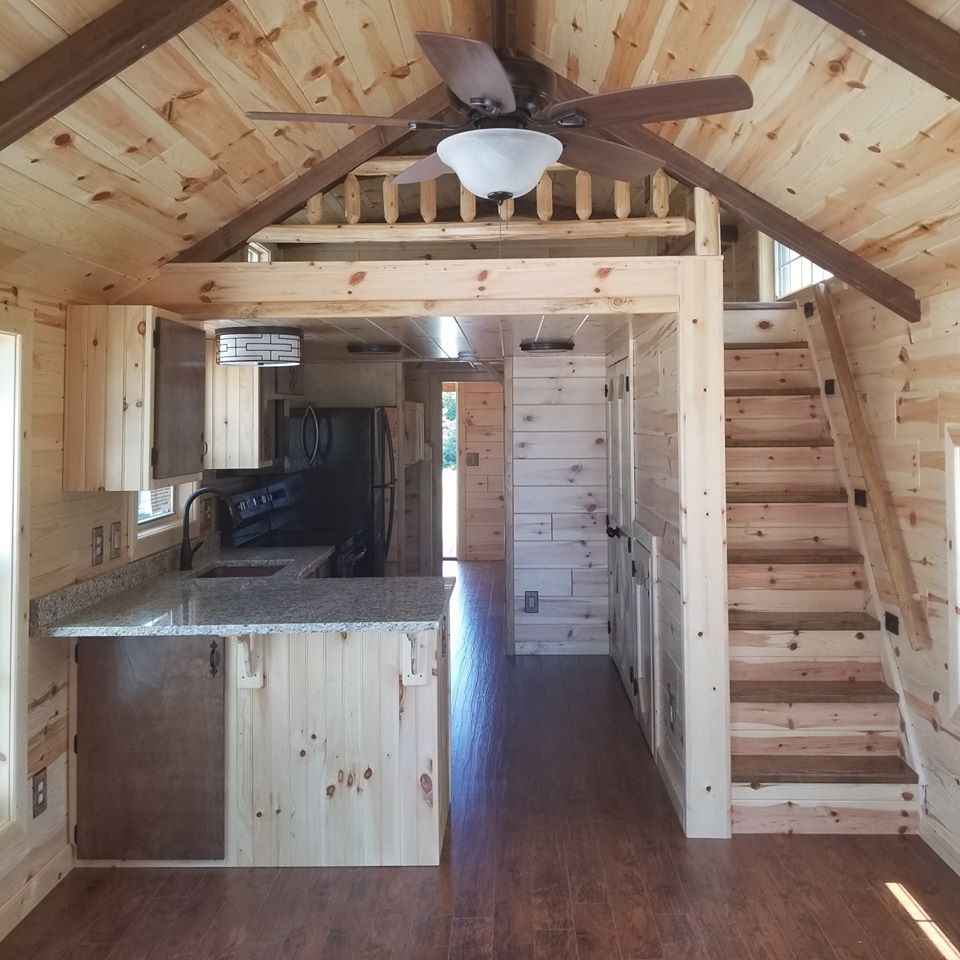 Their cabins are "park model RVs" which are unique trailer-type RVs designed to provide temporary accommodation for recreation, camping or seasonal use. Unlike modular homes or onsite built homes — which can involve considerable local permit applications, drawings, inspections, fees and more — their models are allowed on any property that accepts RVs.
They are inspected and certified by the Recreational Vehicle Industry Association (RVIA), which is largest RV inspection organization in the US and holds the industry to the highest standards, and are built to American National Standards Institute (ANSI) code safety requirements. Linton said their company has some of the highest insulation values in the industry, making them more energy efficient and more comfortable for the customer.
In 2019, Linton approached MACED about working with a consultant to rebrand and build a new website to better tell their unique story and increase online sales. MACED connected Linton with Whippoorwill Design Company to work on the project.
The new website, finished in early 2020, offers virtual, 3D tours of the cabins, and video tours. The website also offers a build-your-own cabin feature where you can add various options like solar panels and battery backups and receive a price quote. As of April 2020, Linton said they have been so successful that they currently have about five months of backorders.
"We will soon be designing a new model, with 10 foot high living room sidewalls, high transom windows to let in more light, a larger bedroom, and corrugated metal exterior accent features," Linton said, looking forward to the future.
Please learn more about the Amish Cabin Company by exploring the website.