From a side road outside of London, Kentucky, one small business is selling over 600 products, from oyster crackers to eyeliner, through Amazon to customers across the country. Sixth Cents Solutions was founded by "two dropouts and an old dude," as put by owners Dylan McArthur, Matt Mayo and Shannon Melton.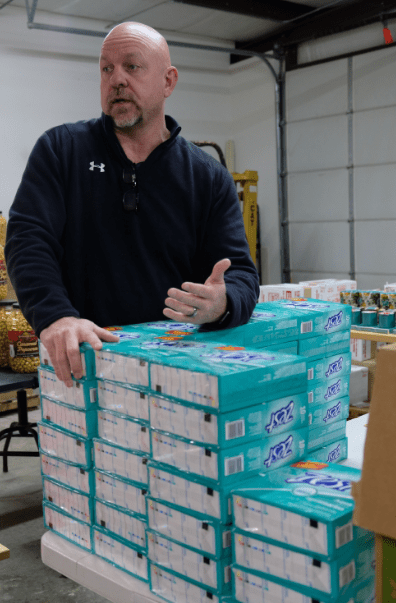 They buy items from retailers like Big Lots and Ollies, and either repackage the items to sell on Amazon, or ship the items as wholesale to Amazon's warehouse. They sold their first item in August 2018, and haven't looked back since.
"Each month something great has happened," Shannon said.
In their first year of business, they made it into the top 20% of sellers. As a top seller, they began ranking higher in the listing of sellers when a user makes a selection on Amazon. In just a few short months, Shannon was able to move from part time to full time and hire staff.
Today, they have eight full-time employees with most being from Corbin and London. On New Years Eve 2019, they celebrated hitting $1 million in sales.
"If we tried to open a storefront here in Southeast Kentucky, we could never do these numbers," Dylan said, holding a package of caramel popcorn.
But selling on Amazon is not easy; they have to meet many requirements as a Fulfillment by Amazon, or FBA, seller, and follow a lot of unique rules. Shannon has been in retail management for his adult life, including positions at Office Depot, Big Lots, and, most recently, at the Harley Davidson store in London.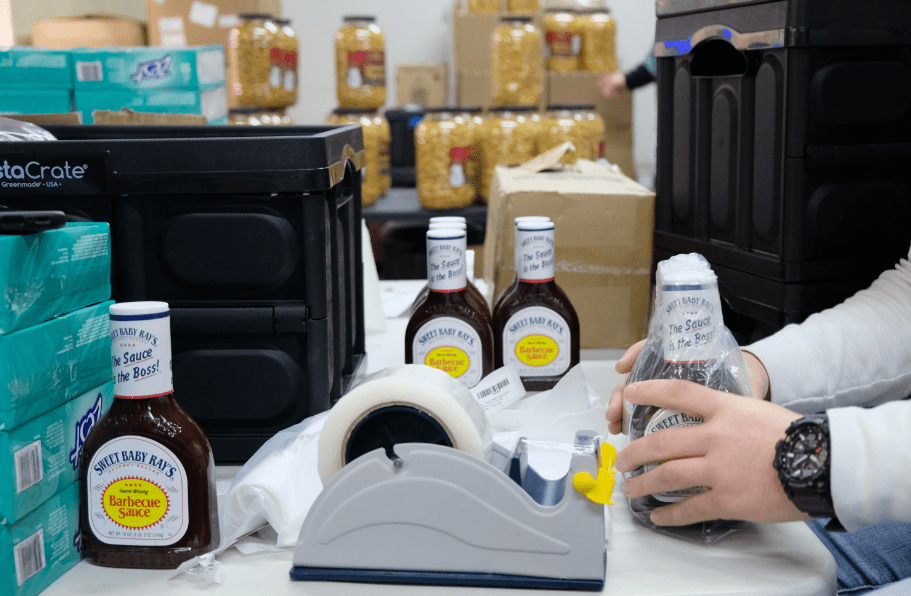 "With this business, I had to take most of what I know from traditional retail and throw it out the window. Amazon is its own game," Shannon said. "People call it the Wild West."
Shannon and Dylan met at Harley Davidson, where Dylan was in sales and social media. Dylan had previously worked at another Amazon business. Over several months, they began to formulate the idea to start their own Amazon business, bringing Matt, who was a sales director at another Amazon business, into the fold. They describe themselves as a triangle, each bringing something unique to the table.
The business is very reliant on software. For example, they use software to adjust their pricing on Amazon listings, and apps to scan items at the retail stores in order to find items with a higher return on their investment per item. They may scan up to 2,000 items per trip, but only end up buying a few hundred.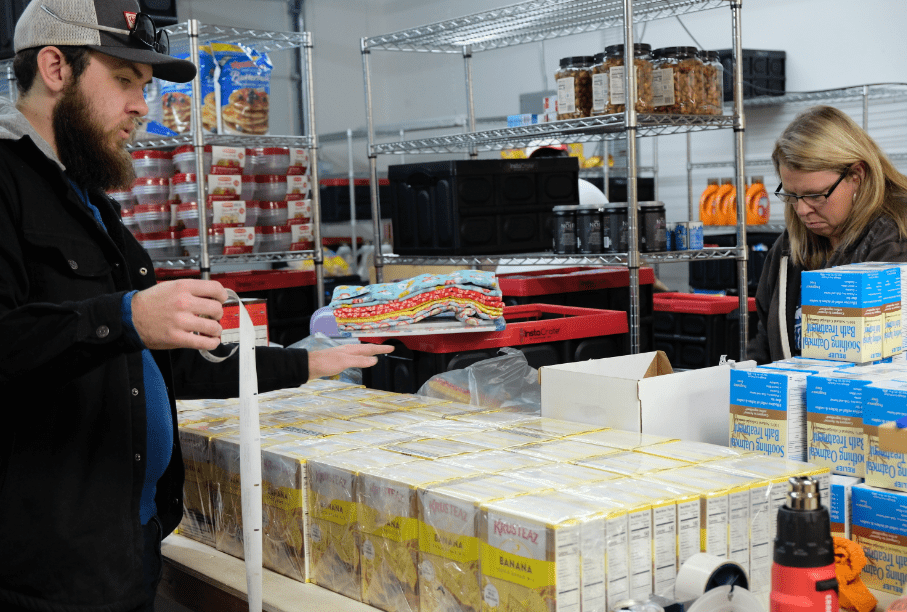 "It's kind of like a treasure hunt," Shannon said.
Given their success and desire to help others interested in getting into the business, in late 2019, they started a mentorship program that already has a waitlist. They do outreach for this program through Instagram and Facebook. They are also starting a brand management program, where they will help small businesses sell their product on Amazon or to be more successful on Amazon.
MACED met Shannon when he enrolled in our Kauffman FastTrac course, a six-week immersive business course, in 2018. After FastTrac, we worked together to provide affordable financing for them to use as capital to get started. Alongside financing, MACED connect business owners to expert consultants, and funds all, or a portion, of the project. Shannon elected to work with a consultant on accounting programs.
"We didn't know anything about Quickbooks, and we would have had to hire an accountant," Shannon said. "I couldn't keep up. I was months behind on receipts. Now I do in three hours what used to take me all week."
MACED's energy team also visited the warehouse to conduct an energy efficiency assessment. With their recommendation, they switched to LEDs in the warehouse and office, which is projected to save $340 per year. They were also able to access Kentucky Utilities rebates for their lights, meaning the project will have paid for itself in six months.
We are proud to support businesses like Sixth Cents Solutions as they navigate new, global landscapes from right here in Eastern Kentucky.