Solarize Hazard is a new opportunity for businesses in the Perry County area to join together to get great deals on solar panels or other energy savings projects. The initiative kicked off in November 2021 with the celebration of second downtown Hazard solar installation at the Foundation for Appalachian Kentucky on Main Street.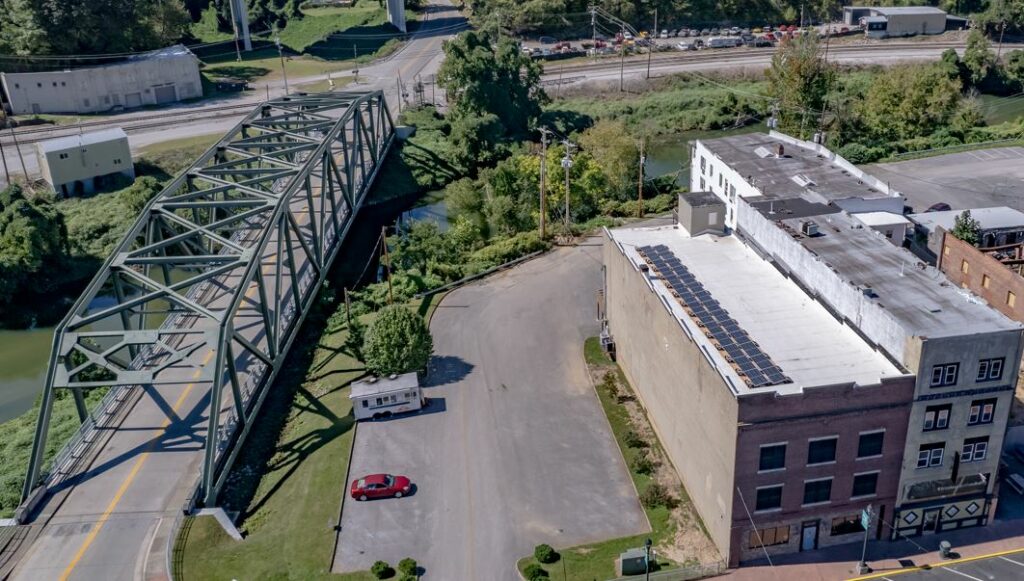 Solarize Hazard, organized by the Mountain Association, will bring up to a 15 percent discount on solar installations in the area through bulk purchasing and contracting, as well as support in applying for grant funding. The USDA's Rural Energy for America Program (REAP) can cover up to 25 percent of the cost of a project for a business, and the Appalachian Solar Finance Fund provides grant funding to nonprofit organizations, public entities and local businesses that serve as community anchors. The Mountain Association also offers affordable financing for solar loans.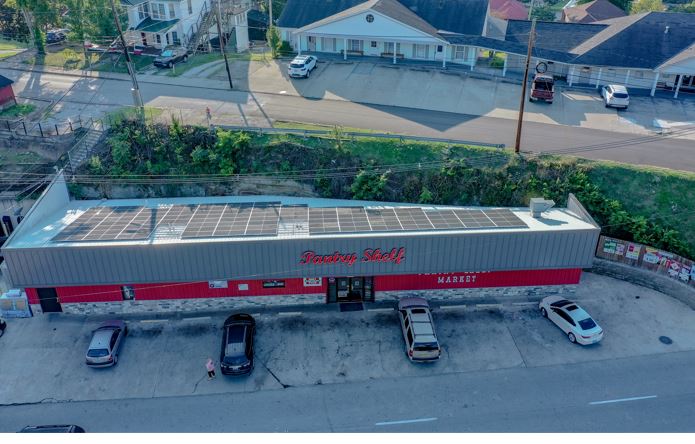 Even without these discounts and funding, solar can bring major savings, stabilize energy bills, and pay for itself within a few years. With Hazard's utility, Kentucky Power, increasing rates by more than 30 percent in recent years, now is the time to explore if solar is right for your business or organization.
Here are a few examples of solar in Hazard:
Pantry Shelf
Overall Cost of 36 kW Project: $71,409
USDA Rural Energy for America Program (REAP) Grant Award: $11,600
Annual Savings: $4,650
Pays for itself in less than 12 years at current electric rates
Foundation for Appalachian Kentucky
Overall Cost of 11.7 kW Project: $45,225
Annual Savings: $2,560
Pays for itself in less than 18 years at current electric rates
Special thank you to the Foundation & Pantry Shelf for allowing us to share this information.
---
Interested in learning more?
There is no cost to get started with an energy assessment. We will look at 12 months of your energy bills and do a walk through audit your building to find where you can save and see if solar would be appropriate for your building. If solar isn't right for you, we can also support you in making lighting upgrades, HVAC or other equipment changes, and more.
If you're ready to get started, you can fill out a short informational form here and we will be in touch.
If you have questions, please contact Rachel Norton at rachel@mtassociation.org or (859) 421-9161.
---