From derby hats to duck calls, over the past few months, several small businesses have worked through our technical assistance program to make improvements to their digital marketing, including their websites, social media, photography and more.
? Doug Adkins at Cane Creek Calls in Letcher County has been building game calls for over 27 years. All calls are built in house, where they hand stretch mouth calls and build all wood pots, strikers and box calls in their woodworking shop. Our technical assistance program helped them fund a new, refreshed website! Doug is pleased that it allows him to save time working on the computer and more time on building calls. Check it out: www.canecreekcalls.com
? Clay County entrepreneur Glenna Combs has become famous for making Kentucky Derby hats. Our program helped her build a new website for her hat-making business, Sycamore Hollow Hats. She is now able to offer hat-making classes through her new website. Combs also completed MACED's Airbnb training, which helped her place her own Clay County property on the service. Check it out: www.sycamorehollowhats.com
? H.O.M.E.S. Inc is an affordable housing non-profit organization located in Whitesburg, Kentucky, dedicated to providing safe, affordable and decent housing for low and very low income households in Letcher County and their surrounding service area. They needed a new website to better tell their story.
Within four days of having the refreshed website, HOMES received two significant donations – one for $1000 and one for $500 collected through the website. HOMES receives many generous donations outside of its website, but had experienced most online donations to be around $50 or less. Enhancing the way HOMES' story is told and the way online donations are collected may be a major reason why HOMES is receiving more significant online contributions.
They also sent staff through a training on how to take better pictures to tell the HOMES story on social media and other outlets. Visit: www.homesincorporated.org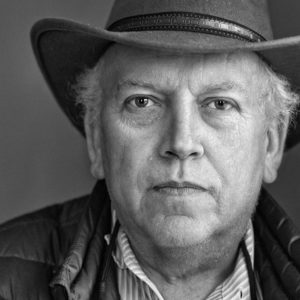 Website development credits go to MACED consultant Malcolm J. Wilson, who also took many of the photos on the sites.
Malcolm Wilson is one of Eastern Kentucky's amazing photographers and individuals, and is the founder of the Humans of Central Appalachia project. Originally from Cumberland, Kentucky in Harlan County, Malcolm is a photographer, writer, journalist, documentarian, graphic designer, painter, artist and jack-of-other-trades, living in the mountains of Blackey, Kentucky. Malcolm left the mountains in the early 1980s to attend Northern Kentucky University majoring in Fine Arts (Photography) and minoring in journalism. He worked for several years as a photojournalist for the Cincinnati/Kentucky Post. Now he continues his career as an advertising/marketing consultant, graphic designer and photographer in Blackey, KY. Malcolm teachs photography classes and holds digital photography workshops throughout the Appalachian southeast. Note: The Appalachian Archives at Southeast Community and Technical College houses nearly a quarter of a million of his negatives from nearly forty years of documenting Appalachian stories!