Partner with the Mountain Association
Missing out on some attractive commercial loan projects because your potential client is too short on collateral and/or equity to meet your credit standards?
Booking more loans is closer than you think.
Partner with the Mountain Association, a non-profit, non-depository, community development lender that focuses on helping distressed and underserved markets. The Mountain Association finances higher risk gap portion of project funding in exchange for comparable piece of lower risk financing.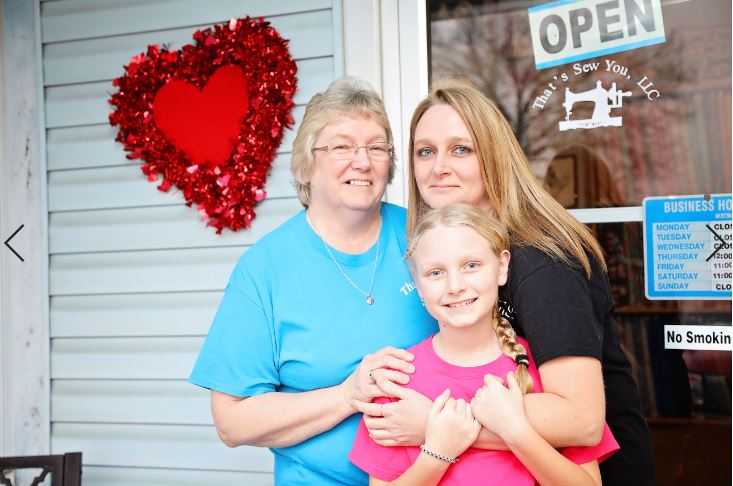 Partnership Details:
Bank sells the Mountain Association a portion of its priority financing for the same amount as Mountain Association subordinate financing
Bank services all priority financing and keeps origination and servicing fees
The Mountain Association services subordinate financing and charges 1.00% higher interest rate than priority financing, plus a 1.50% origination fee
Available for most eligible projects located in one of the 54 Appalachian counties. Non-business purpose and investment real estate projects are generally not eligible. Subject to Mountain Association's underwriting and approval.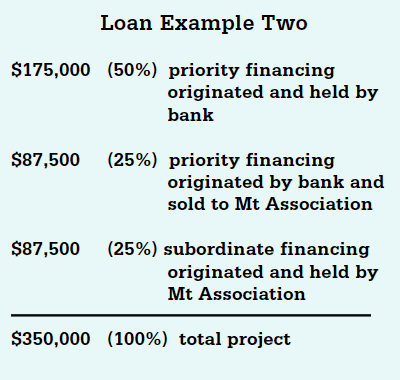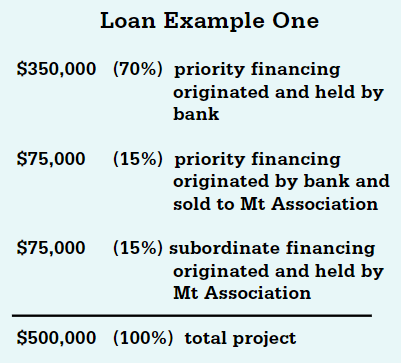 ---
More Ways We Can Partner:
As a Community Development Financial Institution, we are able to offer additional services to our lending clients, such as free or reduced cost technical assistance. Our Business Support Services team administers this program where clients can connect with experts in:
Website development & training
Strategic marketing, including social media
One-on-one accounting training
Business coaching
Financial training & planning
Strategic planning
Plant production & process efficiencies
We also have an Energy team that helps businesses, nonprofits, public agencies and homeowners find much-needed energy savings. They do this through utility bill analysis, on-site energy efficiency and solar assessments, financing, and grant application support. As a part of this effort, we also offer solar loans at 4% interest with terms of up to 20 years, subject to approval.
---
For more information, please contact: