When you think of black soil, you picture a rich, healthy soil that holds depth and sustains life – something that you can hold, smell and feel. And in Kentucky, black soil has even more meaning—these are the words behind a movement. Black Soil: Our Better Nature is organization dedicated to bringing people together to celebrate the rich history of Black farmers and producers who have fed Kentuckians for generations.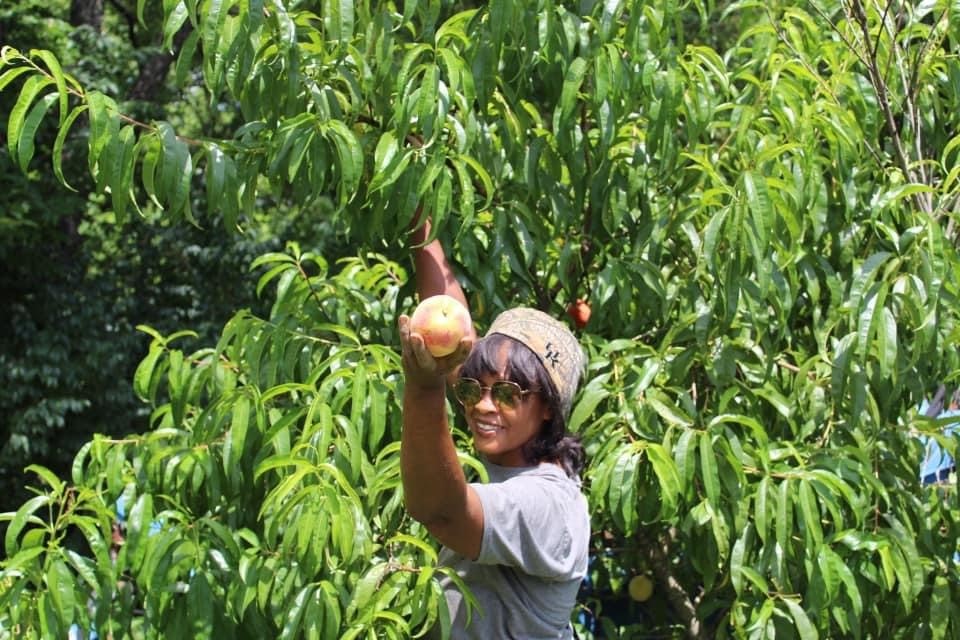 Black Soil plans year-round events, such as Farm Tours, Farm to Table Dinners and Off-Season Workshops, to connect eaters to Kentucky's Black producers. Out of Kentucky's more than 76,000 agricultural operations, about 600 are Black owned. Through events and partnerships, they are also helping foster both a greater market share for these Black owned businesses, as well as reconnect Black Kentuckians to their legacy.
One of the events coming up is a cooking show with farmer, Susan Miller. For more than six decades, not a summer has passed where Susan Miller hasn't planted a row of something. Growing up as a third generation farmer in Wayne County, Kentucky, Susan now owns a four-acre farm in Lincoln County alongside her husband, George.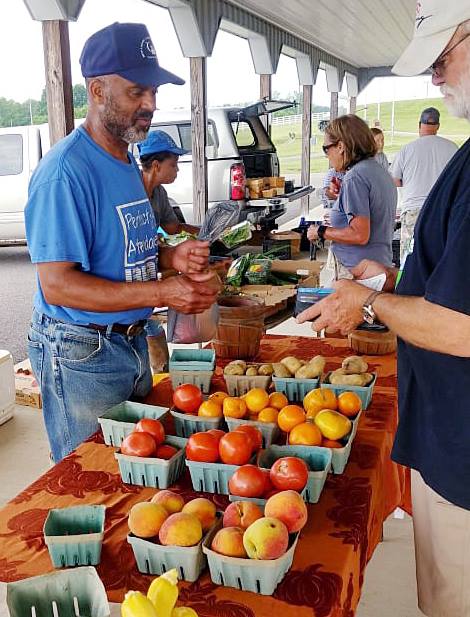 Susan, her two sisters and three brothers worked planting and picking tomatoes, cucumbers and peppers that her father grew to fulfill canning company contracts via a cooperative. Today, their farm sales are a bit different.
The Millers sell their produce through the Lincoln County Farmers Market, where George is the market manager. They also sell in front of their home on KY 78 just west of Stanford at their certified roadside market. In addition to traditional sales, they offer weekly "nutrition boxes" with a variety of produce available for $25-30, as well as honey produced by their bees. Their two daughters, Kanesha and Allison, who are currently in college, also help on the farm and at the markets.
Both Susan and George work full-time off the farm — George at a manufacturing company in Danville, and Susan as the Family Resource Coordinator at Stanford Elementary School where she has acted as a bridge between a student's education and home life for 24 years. Susan brought a little of her farm to the school, establishing and coordinating the care of raised beds as a school garden.
We recently met Susan through a connection by the Community Farm Alliance. We worked with Susan on an application for a fully refundable Paycheck Protection Program loan. The loan made the business financially stable enough to acquire a piece of equipment called the poly planter. Susan said that the poly planter saves her days of work. For example, if she planted 400 feet of green beans by hand, it would take two days. With this machine, it takes about 8 minutes.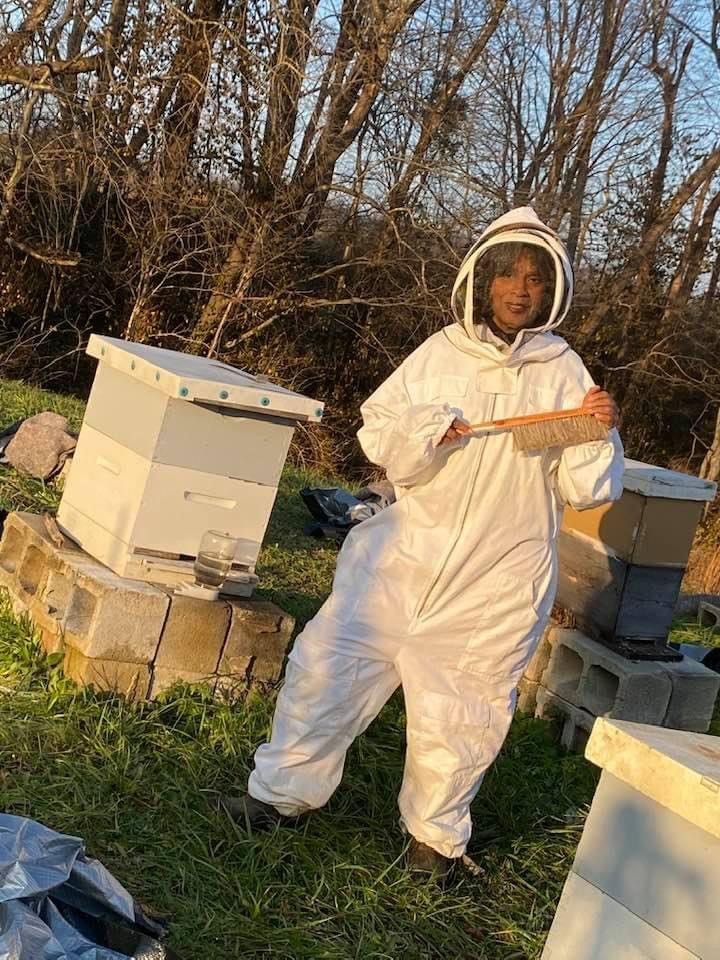 "Not only are my daughters so thankful, but this frees us up to focus on other projects that we need to complete, like a website and social media to further our sales," Susan said.
Though she has plans to retire from her position in just over two years, Susan doesn't plan to slow down once retired. She is currently planning on expanding the roadside market operation by restoring a barn on their property into a country store. She also plans to open a bed and breakfast, offering an in-depth view of farming to their future guests and a deeper connection to Kentucky's Black Soil.
Be sure to follow along at Black Soil to catch Susan's upcoming cooking show: https://www.blacksoilky.com/