Each year during May's Small Business Week, the Kentucky Small Business Administration celebrates small businesses in the state, along with the network of organizations that supports them.
The Mountain Association is proud to share that we were recognized as the Financial Services Advocate of the Year as a part of the celebration.
This award is for an individual or organization that assists small businesses through advocacy and other efforts. Nominees demonstrate creativity by using, promoting, or combining various loan programs and services, including those available through the SBA, to assist small businesses in starting their businesses or in obtaining financing.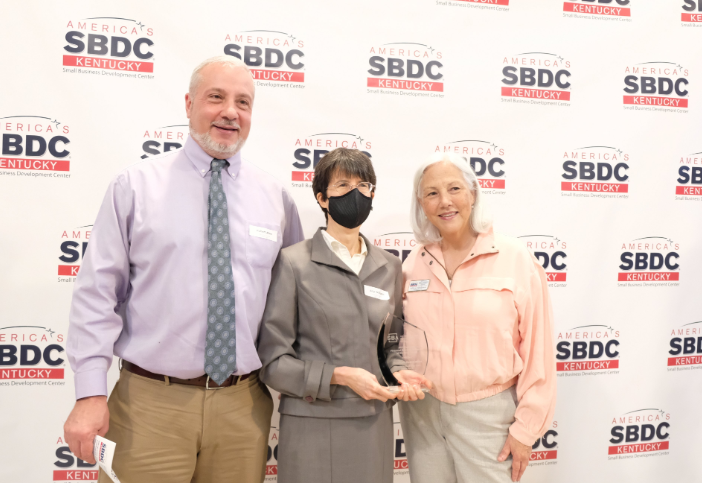 Last year, our Lending Team, consisting of Amy Williams, Greg Doyle, Debbie Reardon and Yvonne Burchett, went above and beyond their regular suite of duties to support small businesses by administering Paycheck Protection Program (PPP) loans. When the program ended on May 31, 2021, the team had processed a record 409 loans, and deployed more than $6 million through loans averaging about $15,000 per borrower. From a truck drivers and warehouse union, to self-employed electricians and plumbers, to musicians and museums, these loans helped small businesses and sole proprietors through a difficult time so they could continue to meet vital needs for the people and communities of Eastern Kentucky.
We are proud of the recognition our team received. Please see the below nomination for more details.
---
Formal nomination: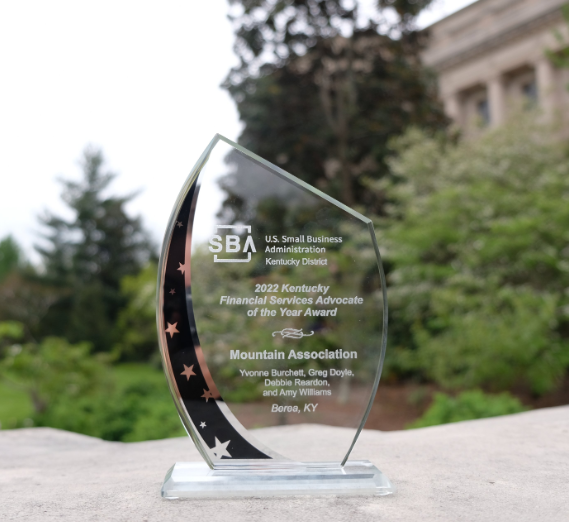 Mountain Association has been working for nearly 50 years to help build an Eastern Kentucky economy that is more diverse, sustainable, equitable and resilient. It is an SBA microlender, Community Development Financial Institution and a nonprofit that finances business and organizations to positively impact the 54 Appalachian Counties it serves in Kentucky. Mountain Association is able to lend to those who may not otherwise qualify for traditional loan programs and offers flexible payment schedules and other customized services.
Mountain Association's lending team serves existing and startup businesses and organizations. Their Business Support program connects small business owners and nonprofit leaders to consultants and service providers who can help them succeed, including critical business and marketing services.
Mountain Association also engages in research, communications and advocacy for policy and narrative change. They work with partners on numerous projects to demonstrate what is possible in Eastern Kentucky.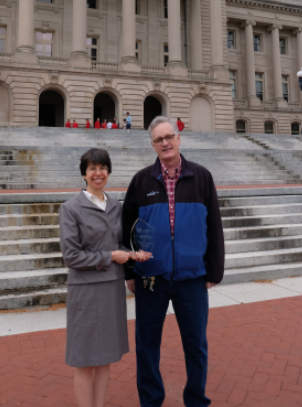 The Mountain Association Small Business Impact for Fiscal Year 2021 includes:
• $1.1 million invested in 61 small businesses or community organizations
• Almost $330,000 for 24 SBA microloans in FY2021
• 61 jobs saved or created
• 3,812 hours of expert technical support provided to 670 businesses
• 71 success stories of clients and communities shared