Driving along the Mountain Parkway near the Red River Gorge, chances are you'll see several large stacks of lumber towering over the parkway near the Clay City exit.
You're seeing a portion of Powell Valley Millwork, the second largest employer in Powell County behind the school system. And, now, through the recent acquisition of another facility in Jeffersonville, Kentucky, they have hired 90 more Kentuckians for a total employment of approximately 215.
Powell Valley Millwork (PVM) started when principal owners James K. "Jimmy" Thornberry and his father, James T. "Jim" Thornberry, purchased the assets of Red River Hardwoods in Clay City in 2014, and expanded operations.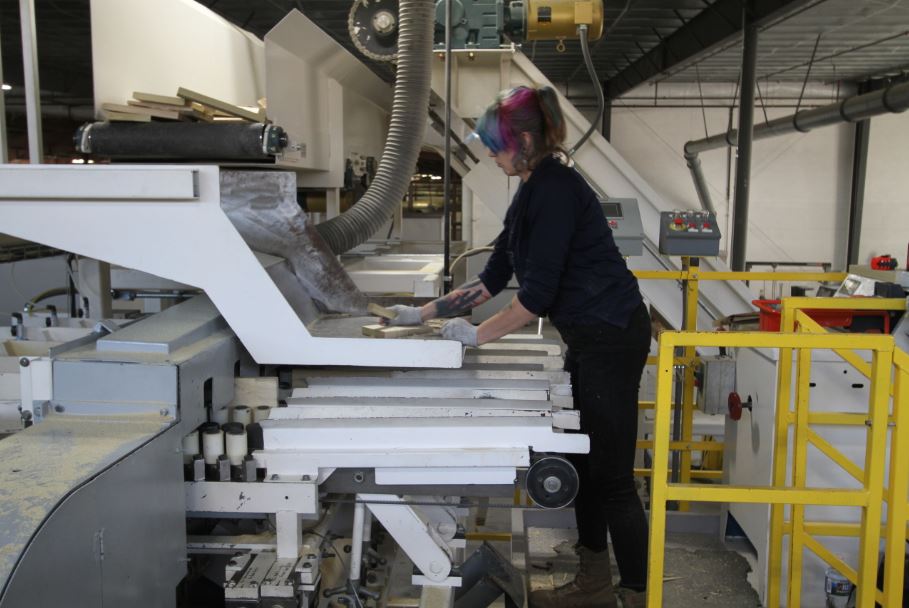 They purchase poplar lumber manufactured by sawmills within a 200-mile radius that are certified by the Kentucky Forestry Industries Association for sustainable harvesting practices. They then use that poplar to make trim, shutters, frame mouldings, and more, for sales across the country.
In its first eight months of operation in the Clay City facility, PVM added 20 jobs to the existing workforce. They recruited two partners to join them in the business, Brian Lambert and Dale Budke, with 60 years combined experience in the industry, and brought on Jimmy's son, Michael Thornberry, to manage business development. Today, the PVM team is driving the success of their business.
PVM is proud to offer good wages and benefits to their employees, including partially subsidized healthcare. They also partner with Spark Ministries in Stanton, Kentucky, on an addiction recovery program for employees those who are victims of our current opioid crisis.
"We are striving for this place to be a place that employees would want to call a second home," Jimmy Thornberry said during a recent tour.
Each year, PVM works with local high schools on job fairs, and hosts tours for local wood shop course students. They also partner with University of Kentucky Extension on "Win With Wood," an event series held in Breathitt County every year, which uses engaging programs like wood and tree identification, saw pulls, and more, to encourage students to look at the forest product industry.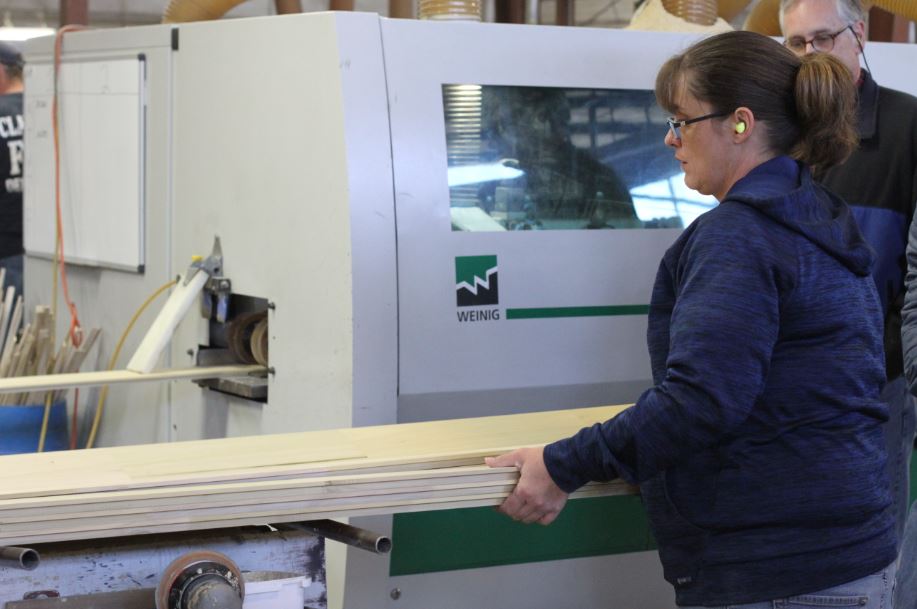 They also value sustainability and efficient operations. The Clay City facility produces zero wood waste, using much of the wood waste as fuel for their boiler, which creates steam, driving the kilns that dry the lumber. Saw dust produced is bagged for sale to the equine and livestock industries. They even have several local farmers that come by each week to pick up bags for their farms.
The Thornberrys originally owned the facility in Jeffersonville, located in Montgomery County, just 12 miles north of their current facility, but decided to sell in 2007 to a company based in Canada. When the opportunity came to purchase the facility this year, the Thornberrys again turned to MACED for financing.
Having provided financing for the initial purchase of the Clay City facility, MACED is again proud to support the Thornberrys with capital as they expand their business. The Thornberrys are providing over 200 jobs to Eastern Kentuckians – jobs with good wages, benefits – all with an eye toward sustainability.
MACED provided approximately fifty percent of the funding for this investment.