Originally published on June 8, 2020. Updated with more events.
Throughout June, communities in Eastern Kentucky have been coming together to stand in solidarity with people of color who have faced police brutality and systemic oppression for centuries.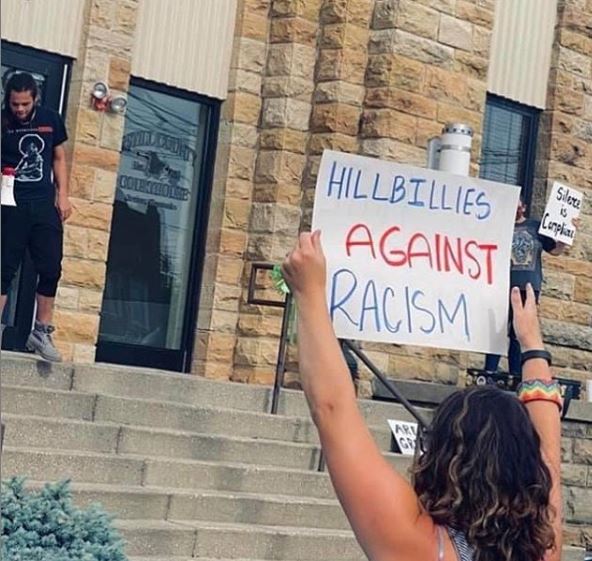 We have counted more than 20 marches, protests, anti-racism events, or vigils so far, in Ashland, Barbourville, Berea, Corbin, Grayson, Harlan, Hazard, Irvine, London, Manchester, Middlesboro, Morehead, Mount Sterling, Mount Vernon, Paintsville, Pikeville, Prestonsburg, Richmond, Whitesburg, Winchester, and Somerset.
There have been times throughout each of our town's histories when too many good people were made to feel unwelcome, when too many good people were silent, when controversy was not confronted, but swept under the rug. But in recent weeks those histories have shifted in a big way.
Kentuckians have joined ranks with hundreds of thousands across the nation, rallying for justice after the killings of George Floyd, and our own, Breonna Taylor, from Louisville. Hundreds of people came together in each of these small towns to show the world that they will no longer be silent in the fight for justice. They stood up for people whose power has been denied, whose rights have been violated, whose very lives have been taken by those who are supposed to protect them. All over the world, millions of protestors are calling for change, for police to not be warriors on patrol, but peaceful public servants and partners in their communities. Families, organizations and entire communities have started having uncomfortable conversations about racism, white privilege and white supremacy, as well as police and prison reform.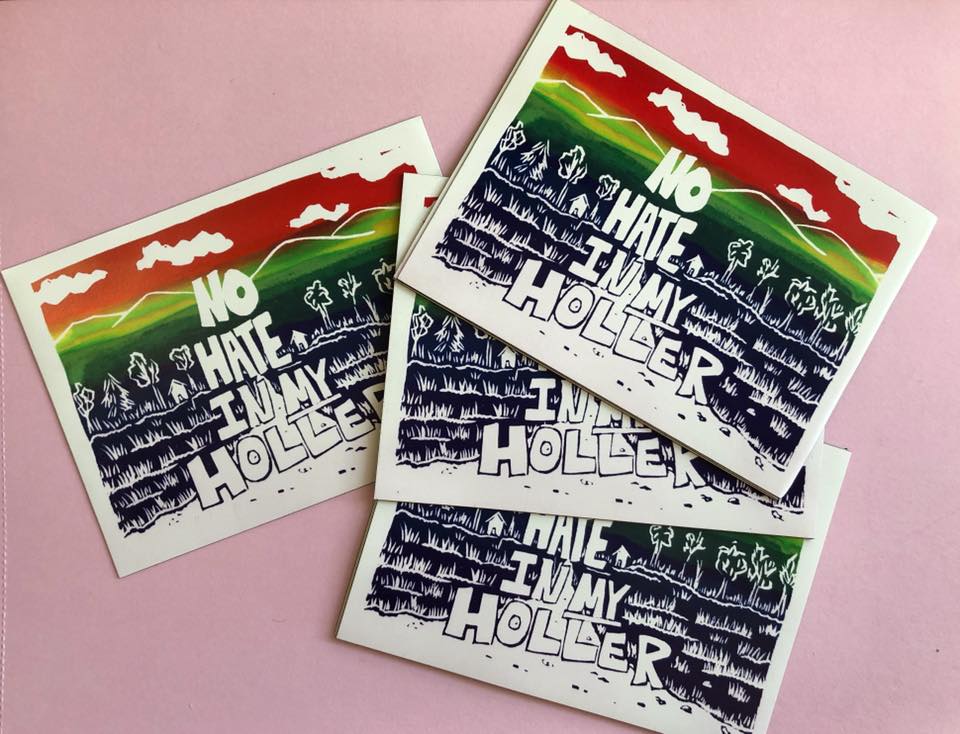 On May 31, Rockcastle Arts held an anti-racism arts workshop for children in Rockcastle County. Organizers in Somerset are holding a "charrette", or a focused discussion that centers around solutions, to begin to address racism in their community on June 19. The event will be held as a way to honor the Juneteenth holiday (also known as Freedom Day, Jubilee Day, and Cel-Liberation Day) which celebrates June 19, 1865, the day the Emancipation Proclamation— issued on January 1, 1863— was read to the last enslaved African-Americans in Texas. People in Ashland had planned two separate events, but decided to cancel one in favor of joining together to unite forces and hold a more inclusive event on June 21.
As an organization that has been working in Eastern Kentucky for more than four decades, the past few weeks have been both difficult and inspiring for us at the Mountain Association. In early June, we issued a full statement in support of Black lives and this movement, saying that while we want to build a better future in Eastern Kentucky, together, "we cannot work together, live together, or thrive together, if we do not lay a foundation of justice first." The old economy in our area was one built on exploitation of resources and labor. While the dominant coal industry provided jobs, sent kids to college and helped lift many families out of poverty, the lion's share of the profits benefited wealthy absentee mine owners and corporate interests. As we reinvest in our communities and our small businesses, we need to address all the ways that people have been marginalized, including race, age, gender and gender identity, LGBT+ identity, ethnicity and socio-economic status.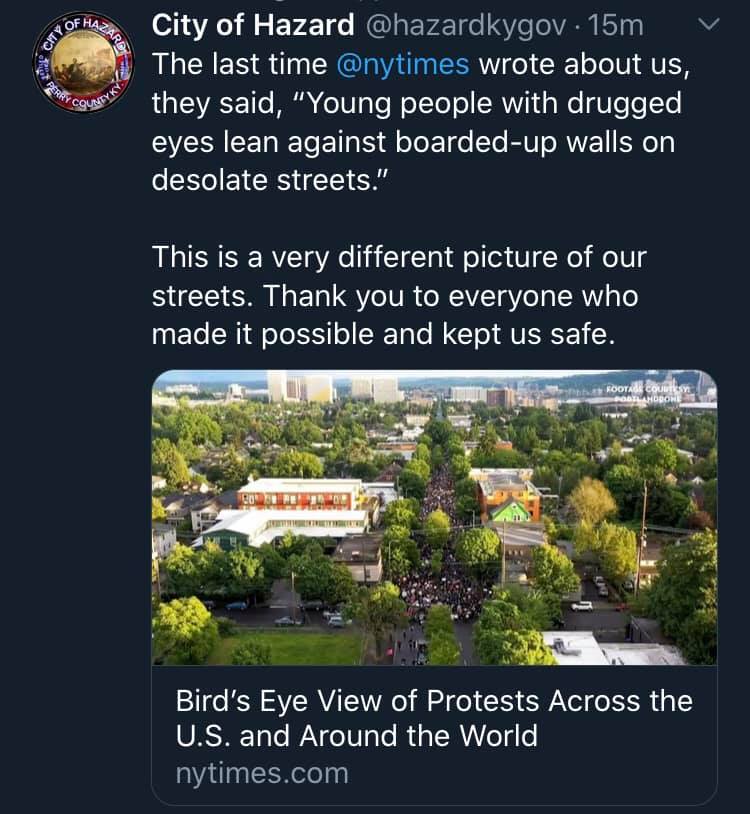 We stand with this movement and we invite you to share your stories with us as we all do our part to change the world. Please reach out to us at info@mtassociation.org.
About our commitment to equity and justice: Over the last year at the Mountain Association, we have renewed and deepened our commitment to being more equitable and just in our work. One key way we are doing this is through changing the way we communicate. It has also not escaped our notice that our name is too easily associated with a primary tool of police violence: mace. This summer, we will be reintroducing ourselves with a new name, lifting up our new commitments and overhauling our communications to be more welcoming and accessible. To stay updated and to hear more stories from Eastern Kentucky, please subscribe to our monthly enews or follow us on social media.