According to data from the Bureau of Labor Statistics, approximately 20 percent of small businesses fail within the first year. Becky Brown Jewelry and Metalwork, a one-woman shop and working studio in the heart of Berea's Artisan Village is not part of this statistic. In a recent interview with Vallorie Henderson, Business Coach and Center Director at the Kentucky Small Business Development Center (KSBDC) in Berea, artist and business owner Becky Brown spoke candidly about her road to success.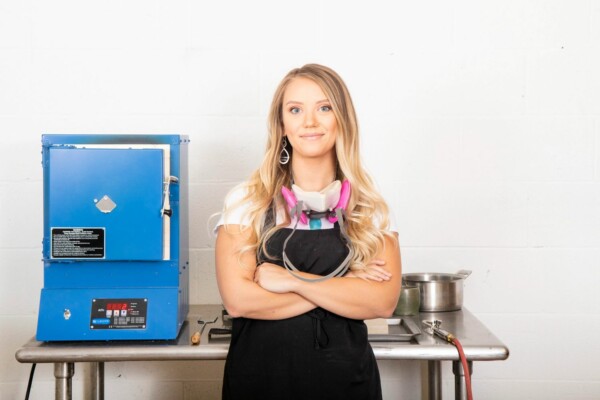 A graduate of Eastern Kentucky University's BFA program in December 2018, Brown took a few months following her graduation to determine next steps in her creative practice. She applied to and was chosen to participate in the City of Berea's Arts Accelerator program, along with two other local artisans, in July 2019. Brown describes this process as being extremely informative and at a time when she was continually asking herself how to turn her creative practice into a way of supporting herself.
A key component of the Arts Accelerator program was enrollment for all participants in a Kauffman FastTrac business course. Brown said Kauffman Fast Trac "…. was a tool that assisted me in being just as confident in the business side of things as I already was on the creative side". Brown also shared that the development of a viable business plan during the course provided guidance and allowed her to launch her sole proprietorship in July 2020.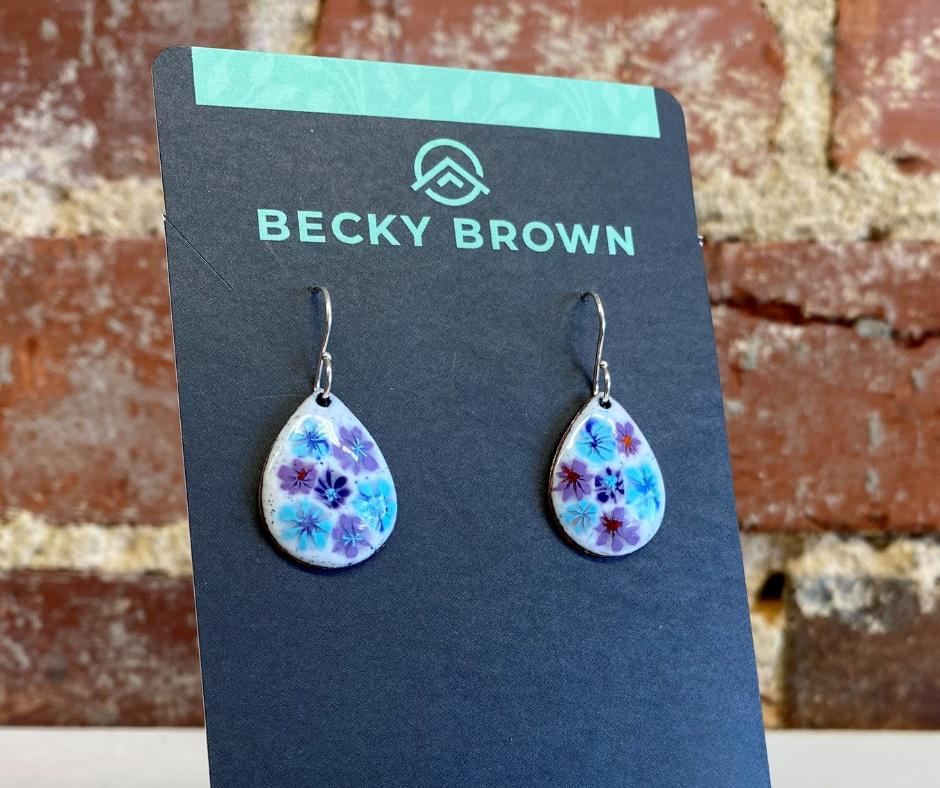 During this portion of her entrepreneurial journey, Brown and other participants of the Arts Accelerator, were introduced to the services of the KSBDC in Berea. Business Coach and Center Director, Vallorie Henderson, provided guidance in pricing strategy specific to entrepreneurs working within the creative industries as well as the importance of developing a cohesive and strong marketing plan for the business. When speaking about her experience of working with the Kentucky SBDC, Brown said "The business world can be intimidating as an artist. The fact that Vallorie with the SBDC is an artist, in addition to being a skilled business coach, makes her extremely approachable and relatable. Her assistance in my entrepreneurial journey was very helpful".
Due to the COVID-19 pandemic, Brown's initial business model focused on online sales. In October 2020, she opened the doors to her 750-square foot retail location that also offers work by other local artists. Her current business model establishes that 25% of revenue from the shop is from consignment sales of other local creative entrepreneurs and the remaining 75% of sales is from her own unique line of women's jewelry. Brown enjoys participating as an instructor in Berea Tourism's Learn Shops and noted that 10% of the business's total income comes from these events.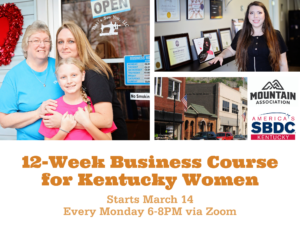 Becky Brown Jewelry and Metalwork's prominent location next to the Berea Visitors Center puts the business directly in front of approximately 75,000 visitors each year. To see images of her beautiful work and to learn more about upcoming events, follow the business on Facebook or Instagram or at https://beckybrownjewelry.com/
Maybe you could be the future subject of a similar success story? If you are a female creative and considering launching your own venture, here is an opportunity to register for online Kauffman FastTrac cohort with the Mountain Association and KSBDC. The 12 week course begins March 14.