Local and regional food systems could lose more than $688 million in sales because of COVID-19, according to a recent analysis by experts presenting the information to lawmakers in Washington. With the height of growing season rapidly approaching in the mountains, regional farmers markets are working to establish new systems for ensuring the health and wellbeing of farmers and customers.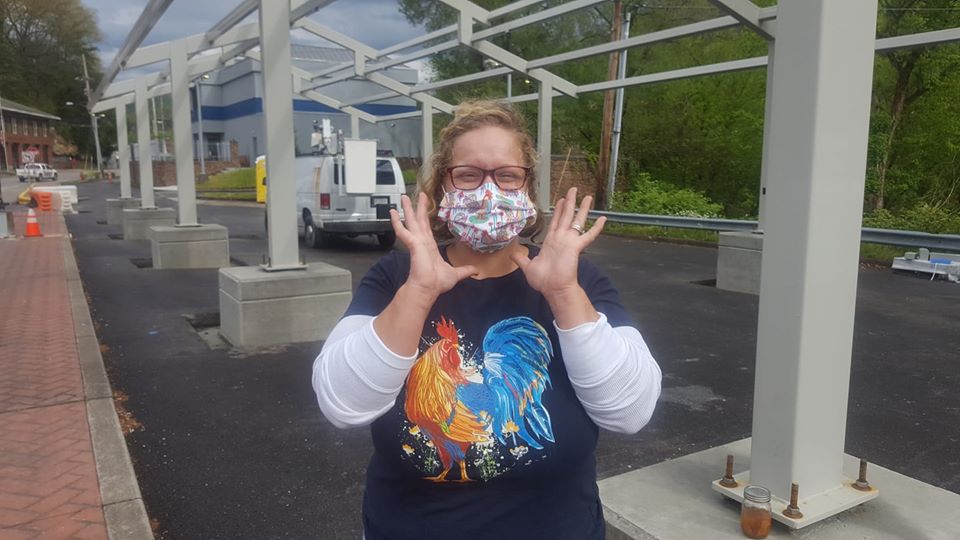 Their work will help keep sales and local food systems strong through this crisis.
The Perry County Farmers' Market, a program of Northfork Local Foods, supports about 35 vendors from across the Appalachian Kentucky region. Their mission is to increase access to locally-grown and produced foods in communities along the North Fork of the Kentucky River.
Northfork Local Foods serves as a year-round resource for local food entrepreneurs as they develop local food systems and value-chains. It is fiscally sponsored by the Foundation for Appalachian Kentucky, and managed by a local board of directors.
The only staff person with the Perry County Farmers' Market resigned early in 2020, leaving the Market in a time of transition at the beginning of the COVID-19 crisis. Northfork's Board of Directors and volunteers stepped in to test a concept for a drive-through Farmers' market. In early April, they started offering order-ahead curbside service with a small number of vendors. They are also exploring online ordering and how to help growers create more shelf-stable products.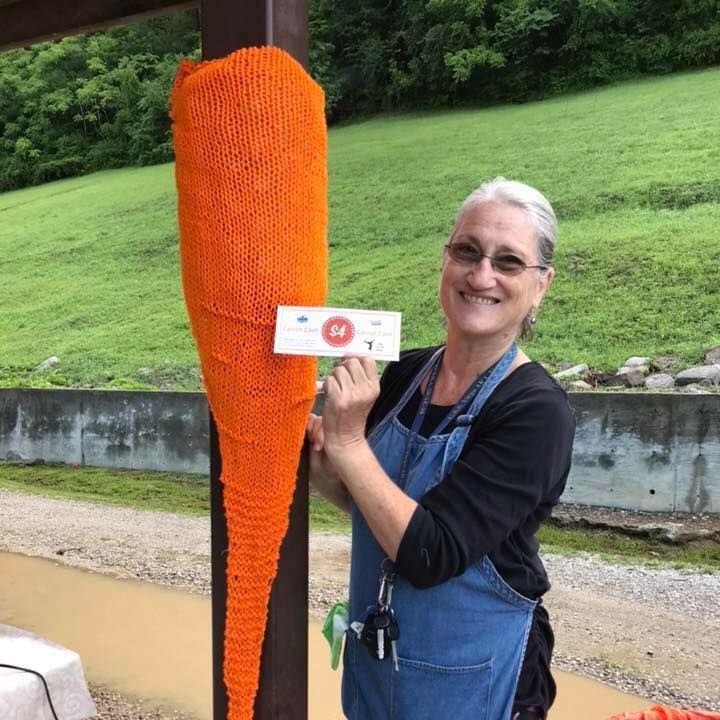 Northfork Local Foods Board Chair Tim Dunn said vendors have been flexible and encouraging of these initiatives.
"We are stepping into the unknown, but we do so knowing our farmers care about their customers and their product," Dunn said. "With that as our foundation, we are confident that this season, challenging as it will be, will be a successful one."
Market vendor Andee Stevens of Happy Hens Homestead, LLC, said they are grateful for the ways in which Northfork has been helping them through this pandemic.
"With the ability to have curbside markets we have been able to continue our farming ventures as almost 'normal' – if not improved," Stevens said. "Without the help of marketing, our products, and guiding us during these times, we would have tons of rotted produce and a major loss of income."
Northfork also coordinates many other programs in the community and serves as an information hub for sharing the plethora of food and gardening-related events in the community.
"A Seat at the Table" is a series of community dinners and cooking classes bringing people in the area together that Northfork helps coordinate. Each dinner or class has a theme or topic and intentionally focuses on communities that have often been marginalized in Perry County. Topics have included economic development, LGBTQ history and rights, and cultural diversity.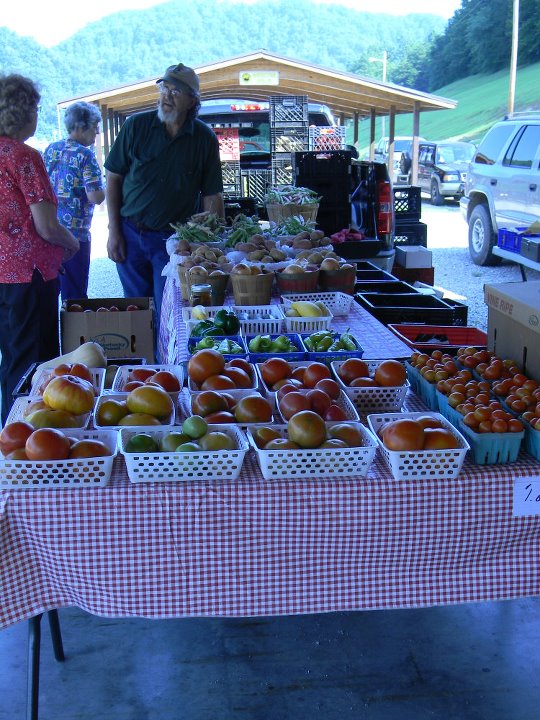 Because the area has been working to build community around their farmers market and the shared tables at events, many in Perry County know the value that local food and farmers brings to their area. The Northfork board is confident that Perry Countians will rally around the market this season, perhaps even stronger than ever.
"Our farm economy is tenuous in the best of times, but during an emergency such as the pandemic, it seems everyone appreciates how vital our local farmers are to keeping us fed," Dunn said.
Regional farmers markets are stepping in to prepare for the market season and customers are stepping in to support the vendors. The work of the Perry County Farmers Market and Northfork Local Foods illustrates one way we will continue to build Appalachia's New Day through this crisis.
About this campaign: This is story #54 in the Appalachia's New Day series, a storytelling effort the Mountain Association launched in June 2019 to work with community members to identify, shape and amplify stories about businesses, programs and initiatives helping build a new economy. During COVID-19, we'd like to use this space to shift focus more onto stories of hope, resilience and comfort as we all try our best to slow the spread. Read more stories here. Contact us for details.