A training program developed by the Mountain Association is teaching property owners in Eastern Kentucky how to succeed in the home-sharing market. The Mountain Association works with local tourism offices and communities across Eastern Kentucky to host virtual "How to Airbnb" workshops.
The training was developed in response to research that found the need for more lodging in many communities, not just for tourists, but also for traveling workers and visiting family members.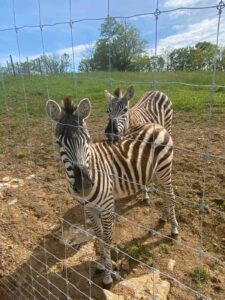 Airbnb is a generally low-risk way for people to earn extra money and have total flexibility, often times without much initial investment. As an Airbnb host, you are able to rent out a room in your home or your house when you're out of town, any other type of property like a cabin, campsite or treehouse through Airbnb's short-term rental agreement.
The Mountain Association partnered with Licking Valley Adventures to host a virtual training in spring 2021. Since the training, three attendees have opened their Airbnbs. Tracy Pratt-Savage, director of Licking Valley Adventures, shared that she was inspired after taking the class.
"COVID-19 is changing the travel industry as we know it. In many ways, this is good news for rural Airbnb hosts as many families are looking for safe places to get away," Tracy said. "For my personal listing, the training gave me tons of ideas, from things I need to fix and how to present my property in the very best light. I completed a business plan that was based around booking 11 nights a month and I'm doing more."
The following are three Airbnbs that attended the spring 2021 training, along with an excerpt of the description from their Airbnb listing.
---
Hilltop Retreat at Wendt's Wildlife Adventure – Carlisle, KY – Julie Wendt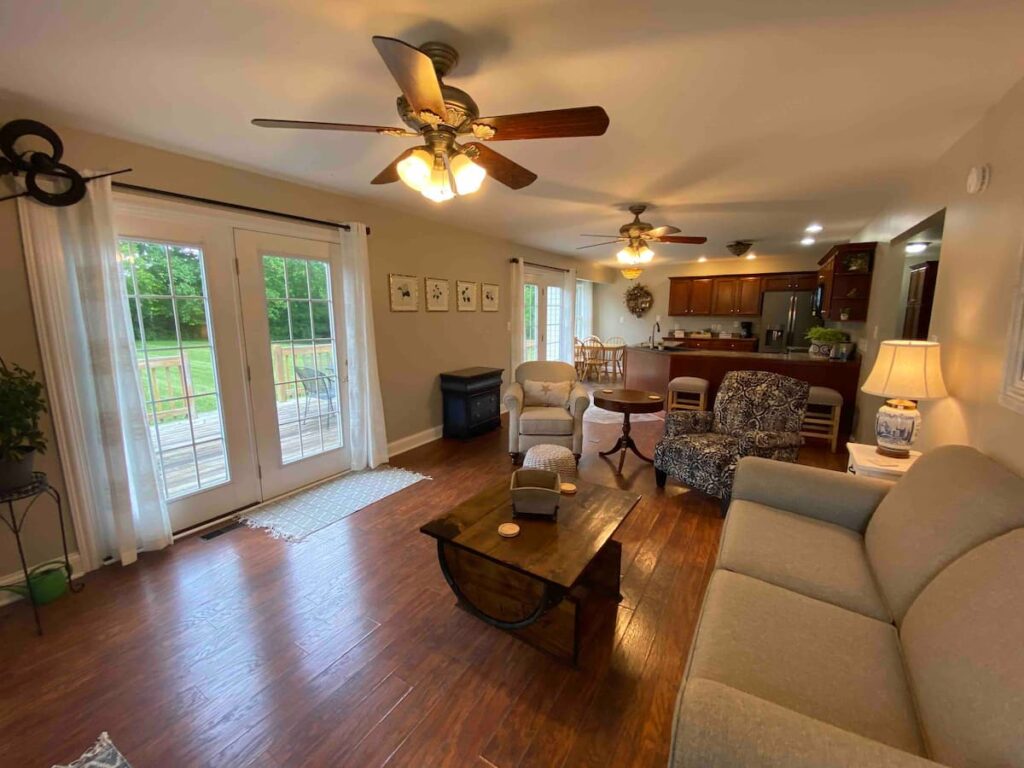 Take it easy at this unique and tranquil getaway. Newly remodeled home on a 125 acre farm that is home to Kentucky's newest wildlife park & Daniel Boone's last home in Kentucky. Expansive views, and a visit to Wendt's Wildlife Adventure (open seasonally), which is owned & operated by your hosts, are sure to give you just the right amount of rest & adventure that you are seeking.
The Hilltop Retreat is set on the back of our family's 125 acre working farm. Although, the animals you will find here are different than the average farm. You will see camels, zebras, elk & bison as you come up the drive to your home away from home. This spacious home will sleep up to 7. The master room has a king bed, the second bedroom has 2 twin beds, the living room has a sofa sleeper & the front living room has a futon.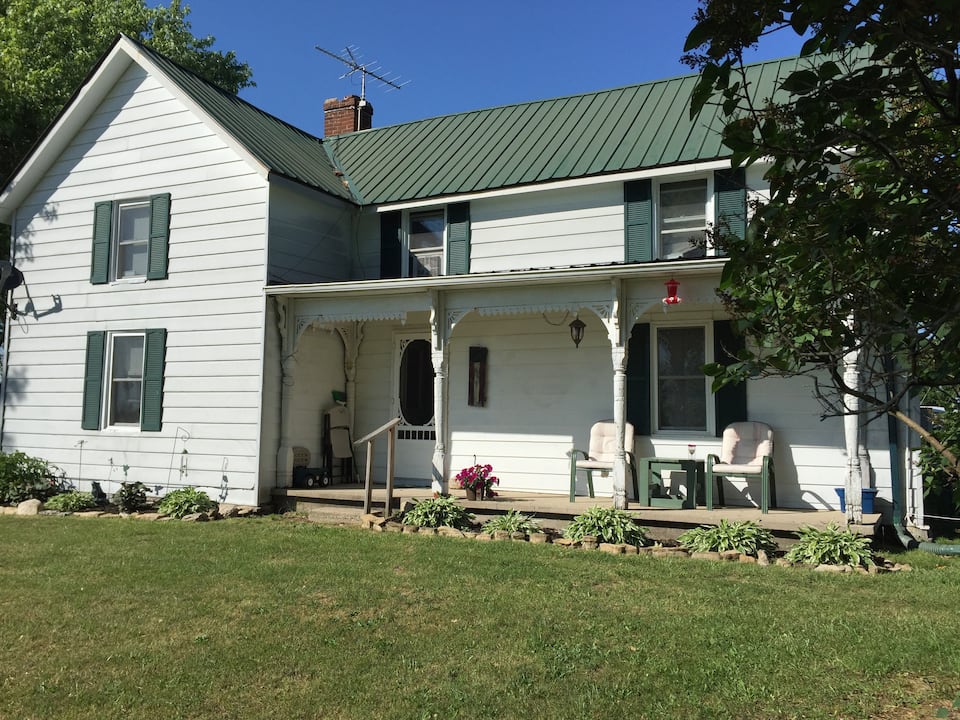 After breakfast in the fully stocked kitchen take a walk down to Daniel Boone's last home in Kentucky, built by Boone in 1795. Then head down the driveway a bit further to our family's wildlife park to see sloths, kangaroos, African tortoises, the Parakeet Encounter & much more.
Stays & Visits – Carlisle, KY – Tracy Pratt-Savage
Restored farm house with fabulous views, comfortable spaces, wood and carpeted floors, front and back porches, swing and benches outside with firepit. Just added solar and EV electric vehicle charging station. On a dead-end street, perfect for long walks. 40 minutes from Lexington or Flemingsburg Covered Bridge Tours, Cynthiana Walking Dead tours, Paris micro distillery and great restaurants, or Maysville on the Ohio River. Plenty of family friendly attractions nearby.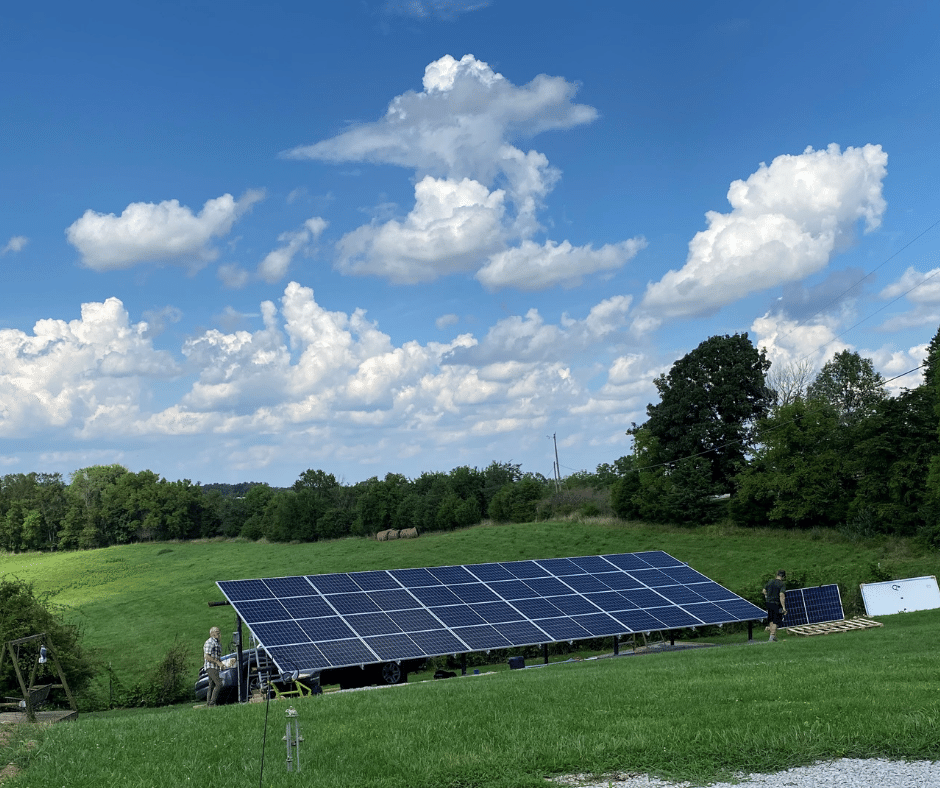 Great space to unplug. Excellent for family reunions, weddings, or for getting away with friends. No streetlights out here, so the stars are bright, even with a bonfire going. Watch hummingbirds while sitting on the porch, cows behind the fence during the day, or fireflies at night. The crickets and three frogs get so loud it can almost drown out the conversation. You can sit on the porch and watch a storm come in or the lightning bugs at night. The sunset is different every night.
Linville House – Millersburg, KY – Robert Barker
This historic brick home (Linville House) is located in small town America in the heart of Kentucky close to Horse Country. Easy access to nearby Paris, Lexington, The Kentucky Horse Park, The Arc Encounter, Keeneland Race Track, Mustard Seed Hill Events Center and more.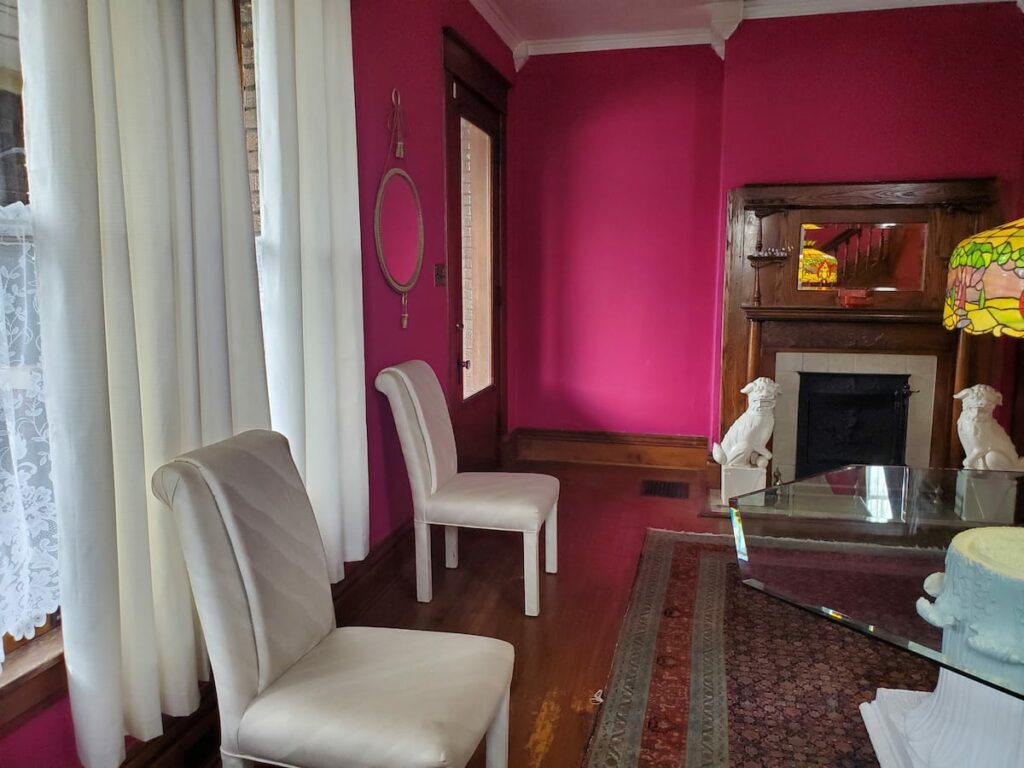 Future trainings
"These successes are inspiring others in the area. For instance, I'm helping a farm open their lodge, farmhouse and shepherd's cottage in Bourbon County, and someone else who has a one room cabin in the area," Tracy said. "We highly recommend the Mountain Association's course."
Developed with the guidance of nine Airbnb hosts from across Eastern Kentucky and facilitated by an Airbnb superhost, the virtual workshop teaches participants how to develop an Airbnb listing, market their property, comply with local taxes and regulations, and more.
The next training will be February 10 & 16 from 6-7:45PM. Register here. If you are interested in hosting a training in your community, please contact Zuojay Johnson: zuojay@mtassociation.org or (859) 671-0205.