'We can get through this, together' is a phrase that rings familiar to many Kentuckians. It has been repeated by Governor Andy Beshear at nearly every COVID-19 update throughout 2020.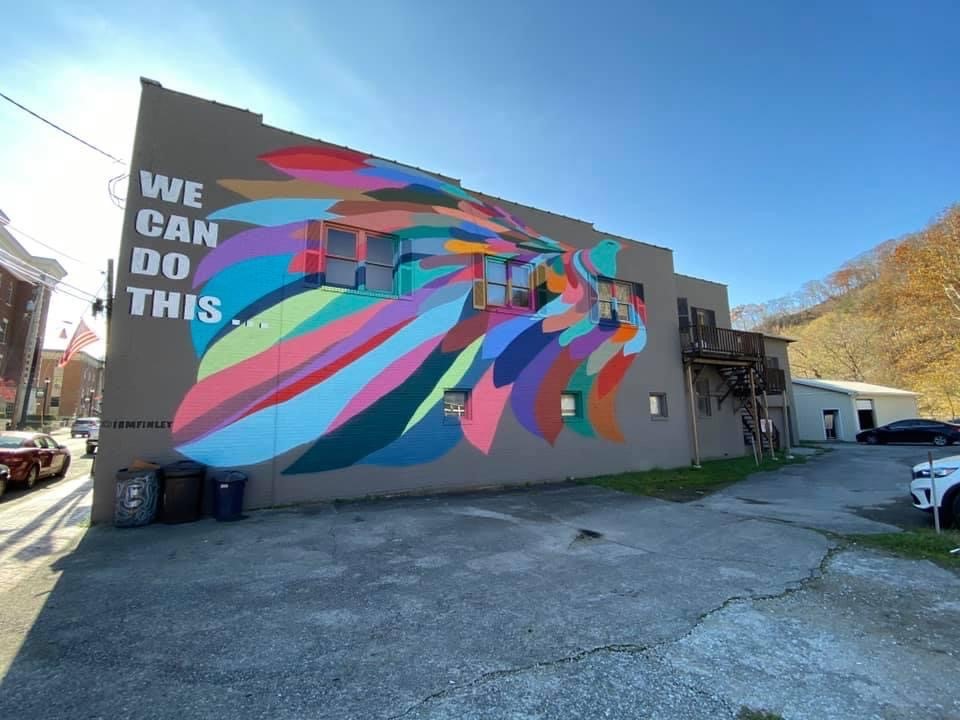 The community of Hazard now displays a similar phrase and sentiment with their new 'We can do this, together' murals installed in November 2020. Led by artist C. Finley, Perry County Central high school students assisted with the entire process, learning how to block the colors, get angles just right, and more.
The Mountain Association is proud to have partnered with the Appalachian Arts Alliance to sponsor the two murals.
"The mission of the Mountain Association is to build a new economy in Eastern Kentucky. This mural project supports our goals in two ways:  it helps remind people that downtown is changing, becoming a place where Hazard is growing, and that we are each a part of that change, together," Les Roll, Special Projects Manager at the Mountain Association said.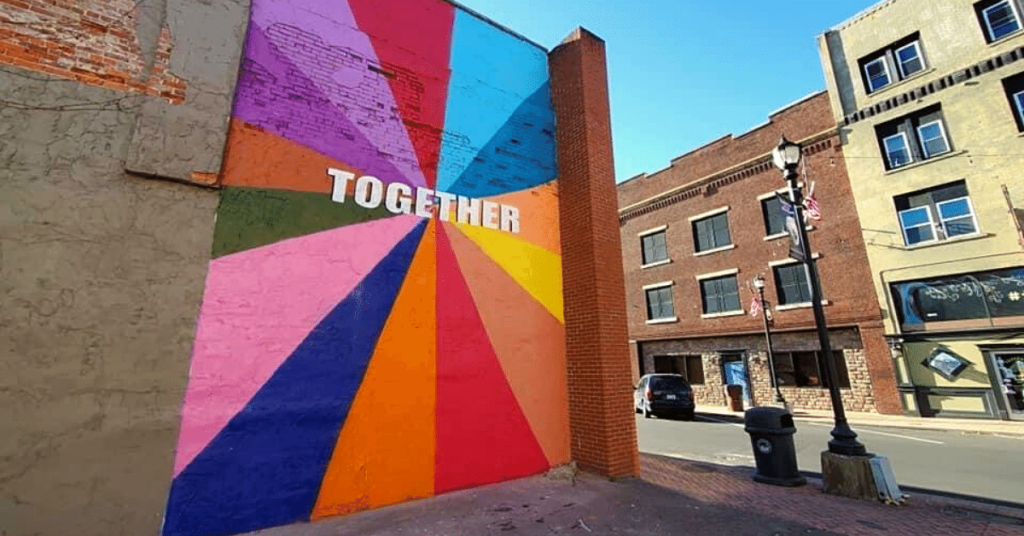 "It also supports the work of the Appalachian Arts Alliance, an organization quickly becoming an anchor of our community. Art generates economic value for our community; artists are entrepreneurs. We are proud to partner with them to support the creative economy and continue to invest in downtown Hazard."
The Mountain Association opened an office in downtown Hazard in 2011. Since then, we have worked with community members and partners on several key projects, including Invision Hazard, Thursdays on the Triangle, Northfork Local Foods, and more. Learn more about our work in downtown Hazard.