Tourism is a fast-growing industry in Kentucky. In the state as a whole, there were 195,503 tourism jobs in 2017, which is up 2,806 jobs from 2016, according to the Kentucky Tourism, Arts & Heritage Cabinet. In an effort to reach the growing tourism market, the Carr Creek Alumni Association in Knott County created a virtual visitor center for their area and is working to create a brick-and-mortar visitors' center in the old Carr Creek High School.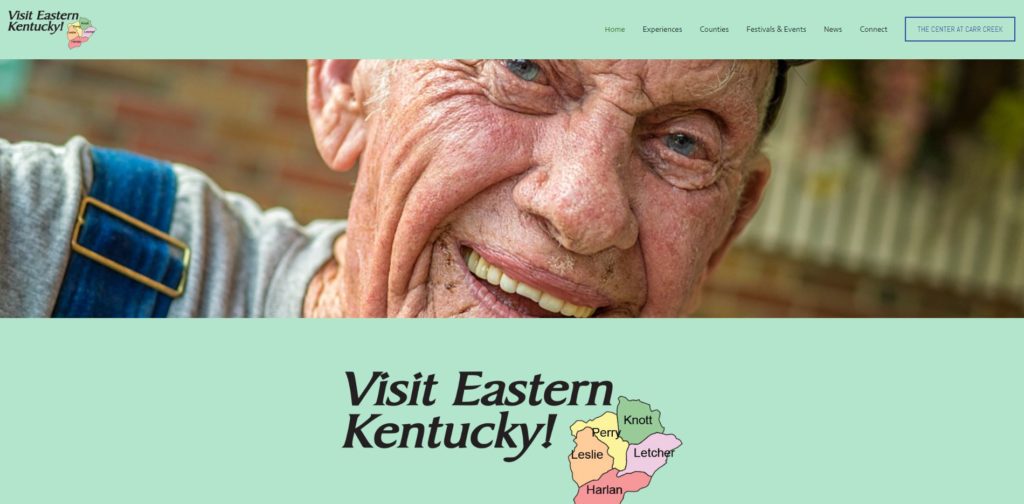 The online visitor center, www.visiteasternkentucky.org, went live in spring 2019 with a website launch party at the old Carr Creek High School. The website serves as a portal for anyone interested in visiting the five counties of Harlan, Knott, Leslie, Letcher and Perry.
In 2017, the tourism industry generated more than $126 million in this area alone.
"These are real and very important numbers, important to any economy. Through the growing efforts of county tourism in the region and our new Visit Eastern Kentucky website, we believe we can grow these numbers substantially in the coming years," said Corbett Mullins, treasurer for the Carr Creek Alumni Association.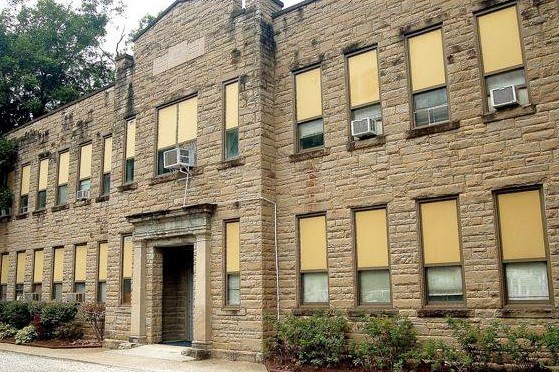 Visitors can use the online portal to discover places to stay, eat, activities, festivals and events, as well as find each county's tourism pages. The website features more than 600 photos taken by Malcolm Wilson, one of Eastern Kentucky's great photographers, who also helped develop the website with funding from MACED.
According to Glen Hale, Chairperson of the Carr Creek Alumni Association, they are currently working to convert the closed Carr Creek High School into a brick and mortar regional visitor center. The high school, which originally opened in a log structure in 1919 closed in 1974. Besides opening a regional welcome center in the old high school, they have plans to also include a museum, bed and breakfast, restaurant on the lake, and a community center.
The Carr Creek Alumni Association and a growing number of Knott County communities and organizations, including the Knott County Tourism Commission, Carr Creek Marina, and several of the county's community centers, are currently exploring the potential of creating a county-wide network of grassroots groups committed to economic development through collaboration, cooperation and cultural celebration. They are working with the Letcher County Culture Hub, a growing network of community-led organizations in Letcher County who work together to create new opportunities (see a story on the Hub here), to learn about their model for county collaboration.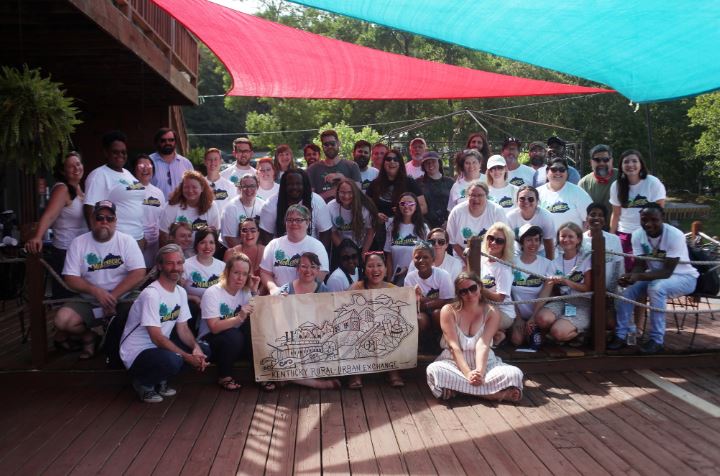 Our stunning forested mountains and rich cultural traditions are important assets with tourism potential. Projects to attract tourists must be very thoughtful in development because it's a sector well-known for low wages and seasonal jobs, environmental and quality of life impacts, and the commodification of local culture. When local tourism entrepreneurs are given the tools and support they need to develop their own businesses, and local communities are involved in planning and development decisions like they are in Knott County, tourism can be a strong building block to a diversified economy and Appalachia's New Day.
About: This is story #37 in the Appalachia's New Day campaign, a new storytelling effort launched in June 2019 by MACED for Eastern Kentucky communities. We can work with you to help identify, shape and amplify stories about businesses, programs and initiatives in your community that are helping build a new economy. Read more stories here. Contact us or sign up here if you would like more details.