Over the past three years, the Mountain Association has been working with tourism commissions and communities across Eastern Kentucky to put on "How to Airbnb" workshops. The training was in response to research that found the need for more lodging in many communities, not just for tourists, but also for traveling workers and visiting family members.
The training gave me the inspiration to get my farmhouse cleaned up, and what furniture I could afford to make it a Bnb. My husband wasn't so sure.. but he wasn't grumbling when the money started coming in!"

-Kathy Rowe of Sturgeon Creek Farm
Airbnb is a generally low-risk way for people to test the concept and tourism market, often times without much initial investment.
As an Airbnb host, you are able to rent out space in your home or any other type of property like a cabin, campsite or treehouse through Airbnb's short-term rental agreement. The advantage of Airbnb is that it can connect you to a large market of guests interested in your listing, with built-in protections regarding your identity, location and payment options.
"Local Airbnb hosts don't have to try to be a chain hotel. While we often see spotty cell service as a nuisance, visitors often delight in unplugging for the duration of their stay—as a host, you just need to know how to manage for that," Mountain Association's Leslie Ferguson-Oles said.
In Jackson County, many locals are taking advantage of the Airbnb market. Today, there are more than 30 Airbnb listings in the county, which can house well over 130 guests in total. Several of the Airbnb hosts went through the Mountain Association's How to Airbnb training: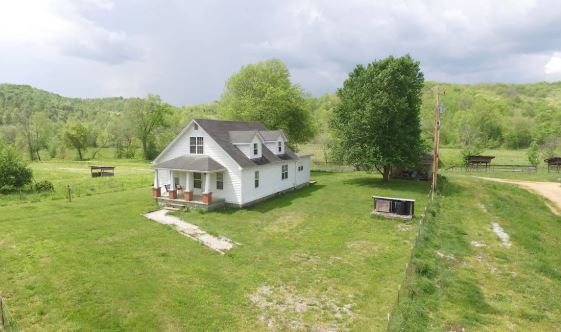 Sturgeon Creek Farm
Scott Shore and Kathy Rowe are both retired military. Moving to Kentucky in 2011, they now have a 100 acre farm with two houses. After unsuccessfully using one house as a long-term rental (too many tenants causing damage), they were not sure what to do. Then Kathy heard about the How to AirBnB training, and decided to give it a try. After some initial investment to get the house back into livable condition, she listed it and immediately started getting bookings. 2019 ended up being a very busy year! The AirBnB house sits in the middle of five acres with horses, goats, sheep, chickens, ducks, turkeys, and an opinionated pig. Guests are welcome to come out and meet the critters, help with farm chores if they want, or just sit back and watch how a farm works. Flat Lick Falls is nearby, and Red River Gorge is under an hour away. Check it out here.
City Gone Country Inn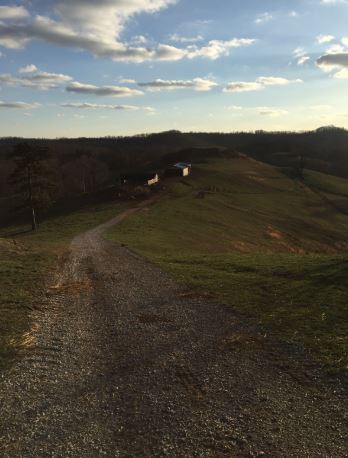 Teresa Powell and her family established an Airbnb on their 100+ family farm after taking the How to Airbnb workshop. Their home, converted to an inn, accommodates 12-16 people. They maintain plenty of hiking, ATV, and horseback riding trails for visitors. They also offer lodging for horses and guided rides. Their farm, which also hosts Angus beef cattle, is near to beautiful country rides for motorcyclists, caving, canoeing, and more. Though Airbnb provides a platform to market these amenities, Teresa decided they needed a more robust platform and approached the Mountain Association about support to build a website. The website was completed in July 2019. Now potential visitors to City Gone Country Inn can find plenty of information on the rooms, farm, local events, trail descriptions, look at plenty of photos and reviews, and more.
Clover Bottom Bed and Breakfast
After several years of enjoying retirement at their home in Clover Bottom, artists Greg and Readith Lakes wanted to try something different. In 2018, the Lakes decided to take one of the Mountain Association's immersive business courses, along with the How to Airbnb training. This helped them turn their rural property into a high-amenity, short-term bed-and-breakfast rental, as well as a venue for weddings, business retreats and other events. The Mountain Association also provided support for their business plan and their website, which connects guests to other local businesses, nearby outdoor adventures, event calendars and more.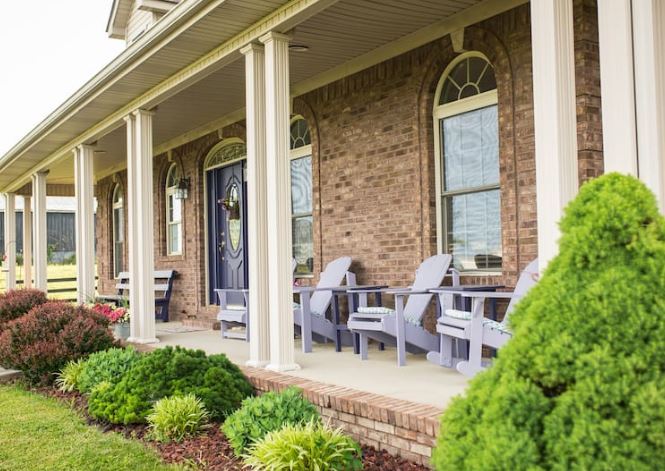 Airbnbs in the Time of COVID-19
COVID-19 is changing the travel industry as we know it. In many ways, this is good news for rural Airbnb hosts as many families are looking for safe places to get away during COVID-19 – within driving distance. We are currently designing a virtual workshop to offer during COVID-19 that can help you learn more about how to setup an Airbnb and how to safely operate and market your place during the pandemic.
For information, please contact us at info@mtassociation.org. Note: accounting and taxes are important points covered in the Mountain Association's How to Airbnb training, which encourages hosts to take a proactive role in knowing their finances and paying applicable tax dollars.
Cabin is a bit off the grid but so worth it!!

Little slice of heaven tucked into the mountains

Wi-Fi was surprisingly fast for the area

Experience true Kentucky slow down

An A + experience if you are looking for a quiet refuge

– Guests share about their Jackson County experiences