From Pikeville, Kentucky, Kyle May has lived in small towns for most of his life. From his personal experience identifying as a gay man, he always knew there was a big gap in rural areas for accessing LGBTQ+ affirming and competent health services.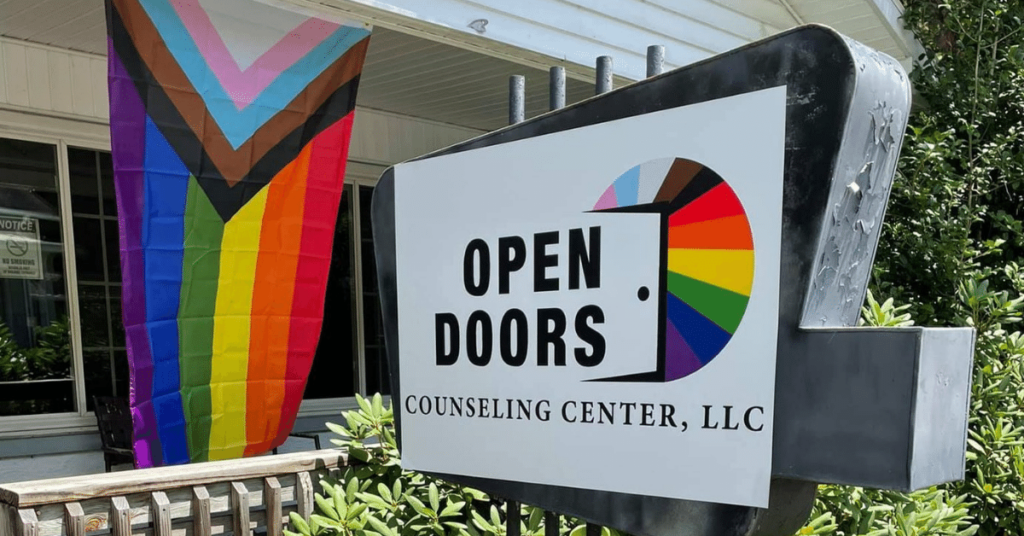 Studying at Morehead State for psychology and Lindsey Wilson College's Prestonsburg campus for his Masters degree from the Counseling and Human Development program, and working at a few practices in Lexington, Kyle gained a decade of experience in counseling. From the beginning of his career, he focused on children and adolescents with emotional and behavioral disorders. He has strived to be an affirming voice to individuals exploring their identity, and always sought to work at an affirming workplace in turn.
In 2018, Kyle founded Big Sandy LGBT+ Safe Zone, a nonprofit that serves the LGBTQ+ people in Pike, Floyd, Johnson, Magoffin, and Martin counties. Through this, he discovered there is a larger LGBTQ+ community in Eastern Kentucky than he thought. This ended up being one of the catalysts for founding his own counseling center.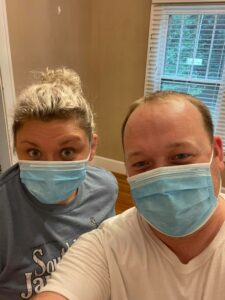 "Having experienced prejudice and discrimination in my personal and professional life, I know what it has been like for me living completely in the closet, only allowing certain people to know about my identity at work, home, and in the community," Kyle said. "I wanted to start a practice that allows people to explore their gender identity, sexual identity, affectional identity, and other aspects of identity without fear of judgment."
In June 2020, in honor of Pride, Kyle officially opened Open Doors Counseling Center with a location in Prestonsburg, as well as Lexington. The goal at Open Doors is to foster a safe space for people who identify as LGBTQ+, LGBTQ+ allies, and others who are seeking behavioral health services. Their areas of specialty include family conflict, identity issues, relationship issues, identity counseling, trauma and grief counseling, stress management, mood and anxiety counseling, and more. They work with any age individual from children, to teens and adults.
"Not only do we focus on LGBTQ+ individuals, but a big part of our work is also helping parents or family who want to learn how to be supportive," Kyle said. "They may be used to what they hear at church, or how they were raised; or sometimes, they are getting pressure from grandparents or extended family to not be supportive. We are there to work with them so they can understand their child and support their decisions."
With this approach, soon after starting the clinic, Kyle found himself managing more than 70 clients, and a growing waiting list. He was able to hire more therapists to join him and the office manager, Patricia. Sarah joined the staff in March 2021, and offers telehealth appointments. Telehealth represents an important offering as there are some people who may not be ready to walk through their doors, or who may not have access to transportation or other barriers. Katie, a new therapist from Salyersville, started at the Prestonsburg office this month.
"Therapy is meant to be a completely individual experience, and we treat it as such, with deep compassion and absolutely no judgment. Not only do we want to provide support and encouragement for each of our clients, but we offer them practical resources that they can put into practice immediately in their lives," Kyle said.
Kyle said they are continually learning how to be the best support for the community by reading, watching films, and going to events, such as lectures, pride celebrations, and more. They are also developing a referral network of holistic providers in other areas of healthcare. He hopes Open Doors can be the model in the state for a LGBTQ+ focused practice, and he eventually hopes to have a practice in every region of Kentucky. They also hope to eventually partner with area schools in finding ways to better support students.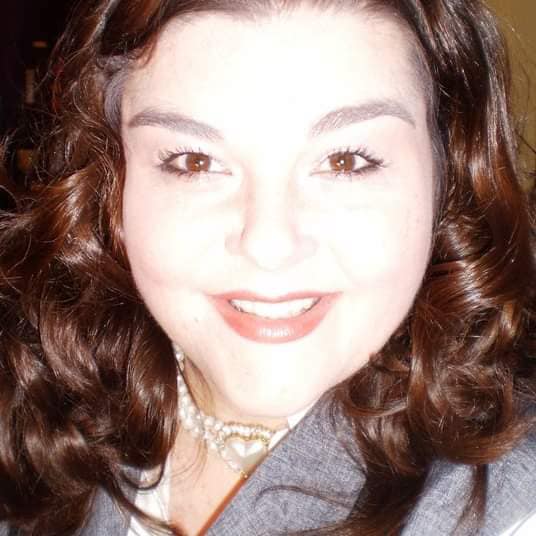 To learn more about Open Doors, please visit their website and follow them on Facebook.
We are proud to support them to work with a finance consultant through our Business Support program.