In over 35 years of business, Geoff Crisp and Gina Rose have shipped hundreds of thousands custom printed t-shirts and other items to customers all over the world from the Shirt Gallery, their business in the small town of Martin, Kentucky.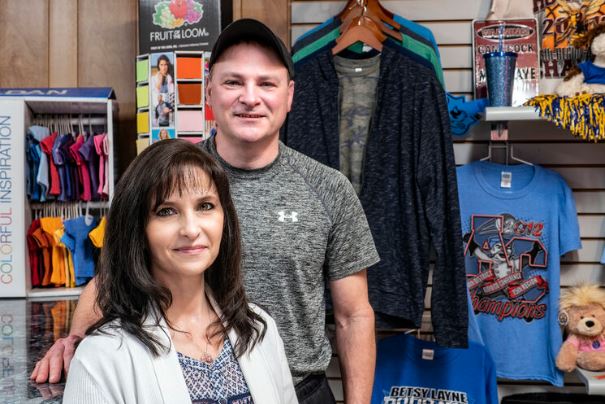 The brother and sister duo started in business together in the early 1980s by opening a record and tape business in downtown Martin. At this point, Gina was fresh out of high school and Geoff was still in high school.
"We come from a crafty family full of everything from builders to mechanics, and we grew up working on various job sites," Gina said. "We knew we could figure it out."
When graphic tees and posters started to become popular, they began offering basic lettering and transfers to make t-shirts for customers. After learning about new technology of screen printing, they jumped right in and purchased a basic set-up from a company in Louisville, Kentucky. One summer they drove out to Arizona to learn from Scott Fresener of T-Biz, who remains a guru of screen printing.
Today, decades later, they specialize in graphic design, screen printing, embroidery and promotional products. With their state-of-the-art equipment, they can customize thousands of items – from umbrellas to hats — with company logos or custom designs.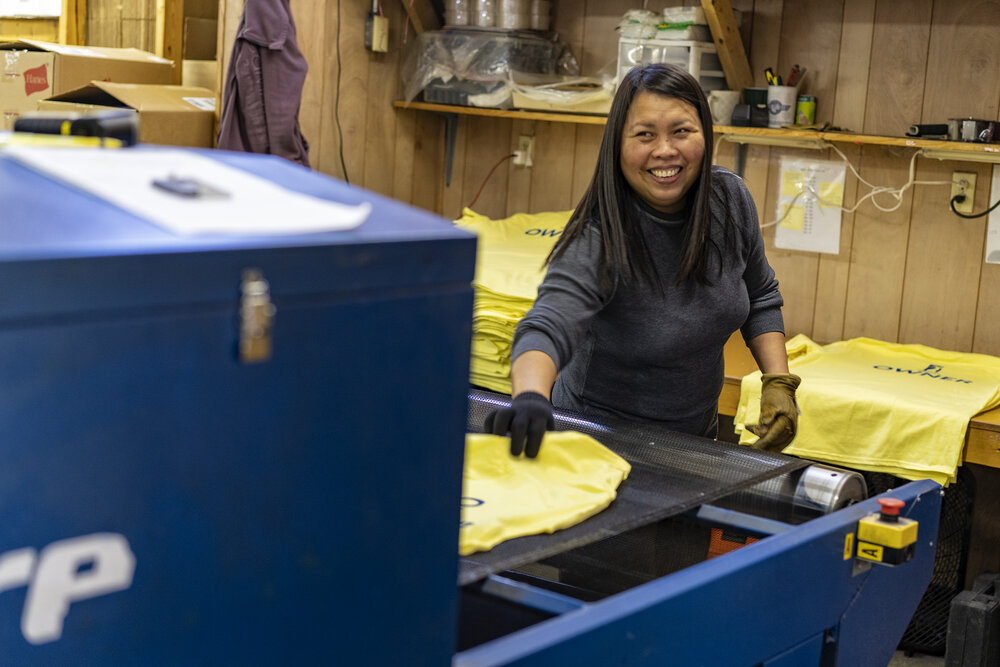 "What we learned in Arizona in the early days we still think of today. He showed us a very professional catalog from a business he worked with, asking us what we thought their warehouse looked like. Turns out they print their shirts in a barn and use a cattle drier to finish the shirts," Gina said. "We learned that presentation is everything."
Last year, the Shirt Gallery approached the Mountain Association about developing an enhanced website to better tell their story. They worked with Malcolm Wilson, a Mountain Association consultant, to develop the site completed in early 2020.
"At times being from where we are, Eastern Kentucky, we feel like the underdog. But then you think, well, we have the capabilities, we just need to let people know," Gina said.
Gina said the new site helps customers understand their size and how their customer service allows them to stand apart from huge screenprinting companies. Their team includes on-staff graphic artists who can work with any customer on their vision, whether it's a simple idea sketched on a napkin or print ready.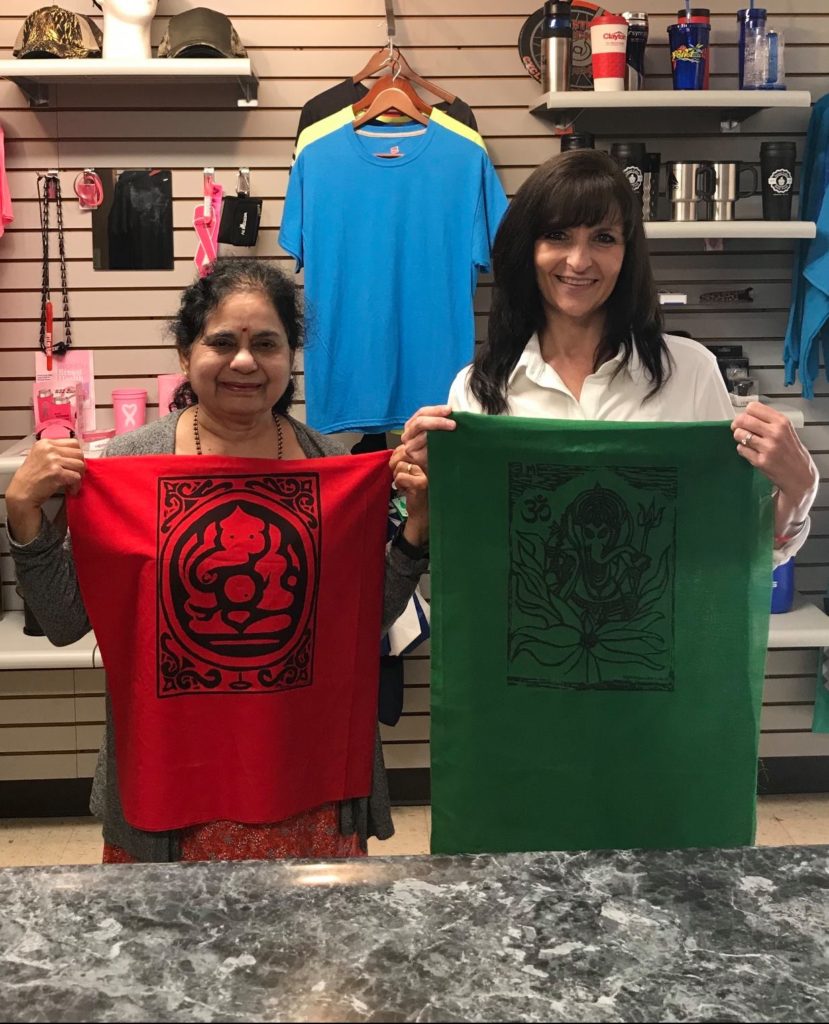 "I love it when someone comes to us with an idea and they don't think it's possible. Then we work with them to turn their creative thought into something that exceeds their expectations," Gina said of the work. "You become part of their dream."
In addition to customers like the Turtle Man and other TV stars, they also work closely with nearby schools, printing items for sports teams at high schools across the region, Alice Lloyd College, and more.
The Mountain Association is proud to have provided The Shirt Gallery with the business support needed to better tell their unique story.
The Mountain Association also worked with Gina Rose on a project for the Kent Rose Foundation, a non-profit she started in honor of her husband, Kent Rose, a Prestonsburg native, who passed away from lung cancer in 2016. The foundation is carrying on Kent's vision of helping students achieve their goals by providing community college scholarships. To learn more about that project, please visit here.