Kentuckians working to restore a 12,000 year-old trail recently traveled to Cherokee, North Carolina to strengthen connections with the Eastern Band of Cherokee Indians.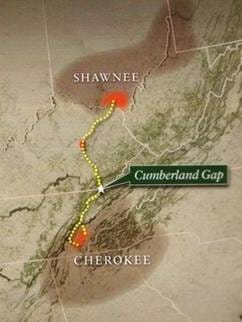 Athawominee, or the Warrior's Path, is an ancient trail that runs through about 20 Eastern Kentuckian counties, stretching 300 miles from Portsmouth, Ohio to the Cumberland Gap. It was established by Native Americans who used it primarily for commerce, trading natural resources such as sea shells, precious metal and flint, as well as for communication.
The Warrior's Path restoration project is 5+ years in the making with efforts by dedicated community organizers in Eastern Kentucky and partners at Kentucky's Native American Heritage Commission, National Park Service, Eastern Kentucky University, and beyond. The goal is to preserve the remnants of the path, increase public awareness of the history of First Nations who lived in Kentucky and the Southeast, and expand outdoor recreation opportunities throughout the trail system.
Though the group has established connections and collaborations with Shawnee people, that same link was needed with the Eastern Band of Cherokee Indians.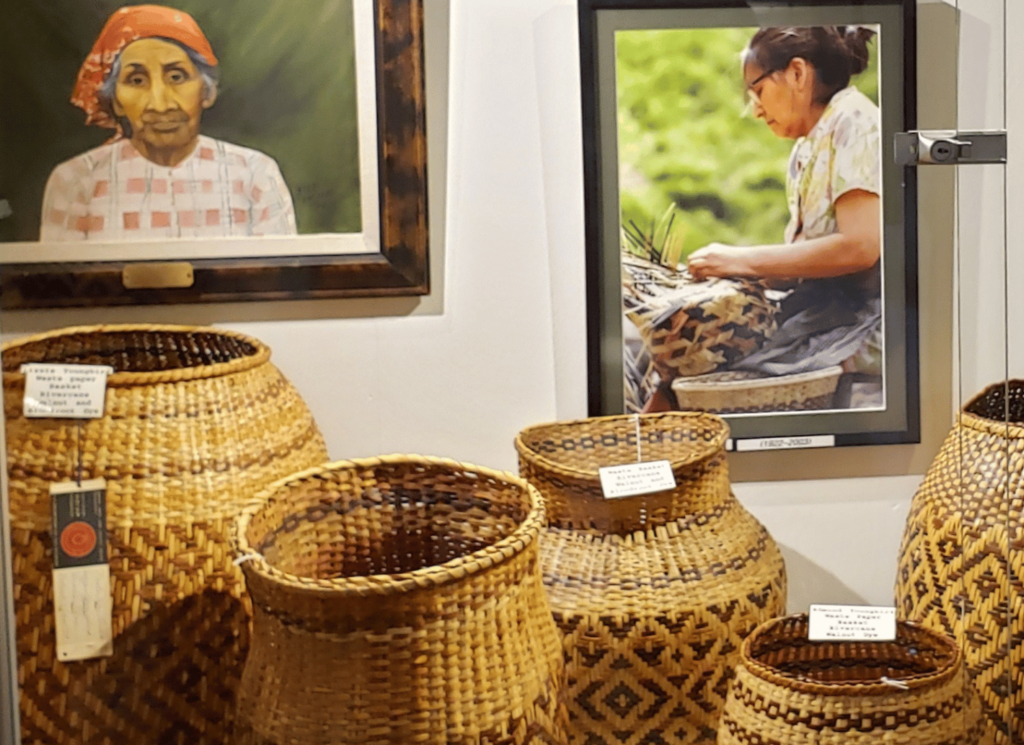 "The first and foremost goal of our efforts with the Warrior's Path is to honor and celebrate the history of the first Appalachians," said Max Hammond of the Warrior's Path Project. "Traveling to Cherokee to meet with members of the Eastern Band of Cherokee Indians was a long-awaited, essential step in our process of building an educational and cultural corridor."
Hammond, along with Betsy Whaley of Mountain Association and Ryan Eller, a nonprofit consultant, traveled to the Outdoor Economy Conference held in Cherokee, NC in September 2023. There, they met with Stephen Yerka, Tribal Historic Preservation Specialist with the Historic Preservation Office of the Eastern Band of the Cherokee Indians, whose office oversees all tribal consultation under the National Historic Preservation Act. Yerka is a tribal historian, expert in archeological research, and trusted voice in understanding the culture and context of indigenous people in North America across generations. During this meeting, they discussed opportunities for partnership in mapping, storytelling, and cultural engagement.
Being in Cherokee also offered them the opportunity to visit important sites like Kituwa (the Cherokee original mother town and earthwork platform mound), the Museum of the Cherokee People, and the Cherokee Arts Center. Speaking with leaders in the Eastern Band of Cherokee Indians, they were put in touch with the executive director and head curator of the museum in order to explore a deeper partnership between the museum and Warrior's Path.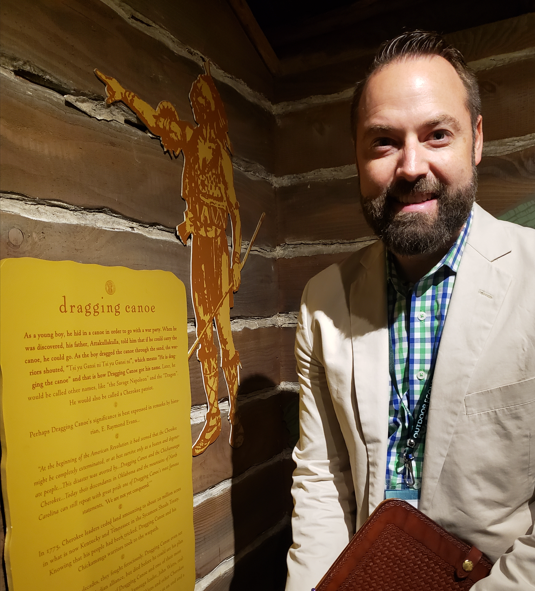 "These in-person meetings were essential to explore the use and significance of the Warrior's Path to the Cherokee People and building a clear path forward for a partnership with the Eastern Band of Cherokee Indians," Hammond described.
Additionally, they had the opportunity to meet with Annette Clapsaddle, an award winning author and enrolled citizen of the Eastern Band of Cherokee Indians. She previously served as Executive Director of the Cherokee Preservation Foundation and is the former co-editor of the Journal of Cherokee Studies. She also serves on the Board of Directors for the Museum of the Cherokee Indians and helped them draw important connections to local leaders.
"This project offers us an opportunity to acknowledge and lift up the history of the indigenous peoples in Eastern Kentucky. Locals and visitors will be able to interact with that history through signage marking important events and places, and interactive exhibits featuring storytelling, art, and culture," Whaley said.
Seminars and panels at the Outdoor Economy Conference offered insight into best practices for partnership and community engagement as well as examples and best practices for making outdoor experiences more accessible to those living with disabilities, people of color, and other underserved groups. While networking at the conference, they also found more opportunities to connect with potential partners, including those working on trail projects elsewhere in Eastern Kentucky, along with ACKRN (a climate science coalition), Invest Appalachia, and more.
---
Mountain Association is proud to support the Warrior's Path Project working with Ryan Eller via our Business Support program and helping facilitate these essential community meetings.