Right down the road from the Anglin Falls trailhead, a popular hiking spot leading to one of Kentucky's most beautiful waterfalls, Michael Beck and Joana Amorim farm and steward a piece of land they named Sylvatica Forest Farm.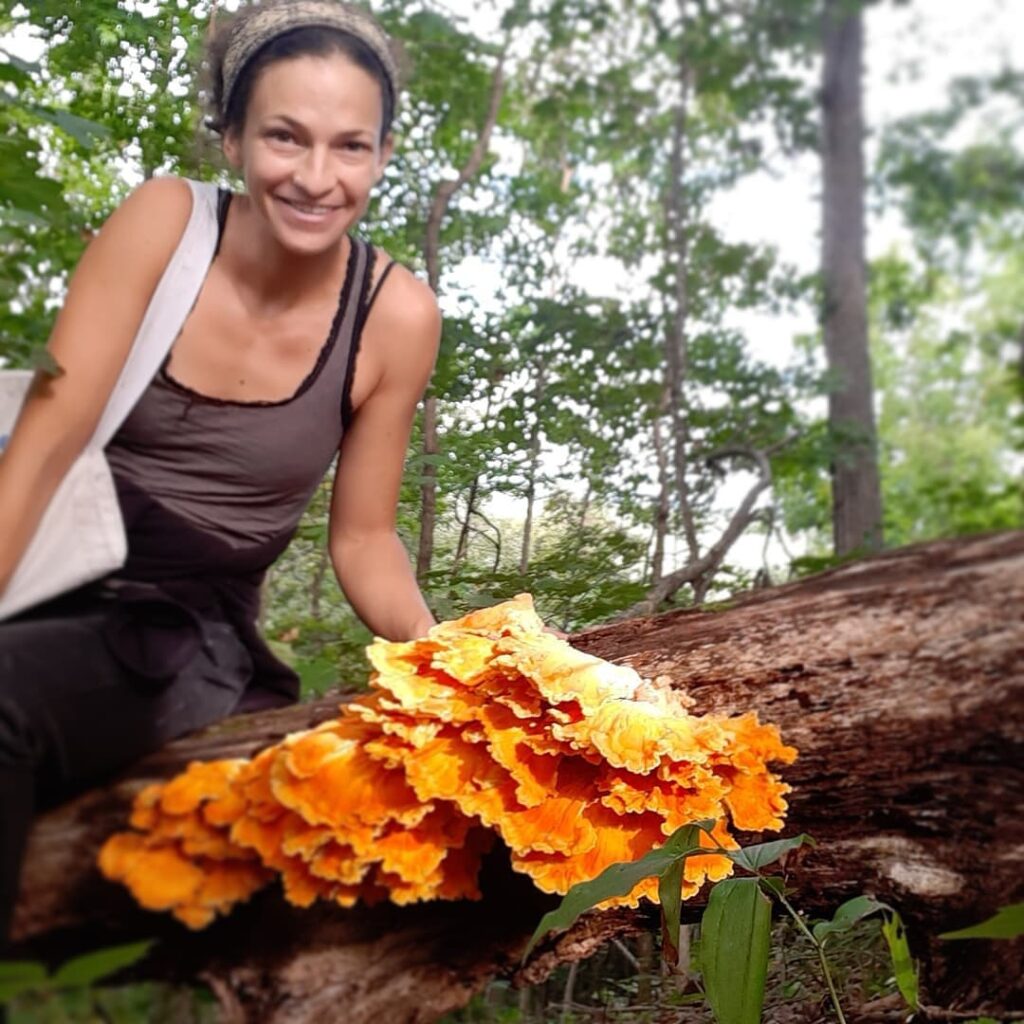 Sylvatica is a word that stems from the Latin word sylva, or 'forest', and means growing in the forest. The name suited their vision for the 62-acre property they purchased in 2015. As permaculturists, Michael and Joana take a sustainable and systems approach to farming, striving to model patterns from nature in their production.
Having fell in love after meeting on a permaculture farm in Joana's home country of Portugal, the couple began looking for property in the US where they could start their own farm. They searched for the right place for a year. Originally, they wanted to be on the West Coast and began looking for property in Oregon. However, with the increasingly more frequent climate events, from wildfires to flooding, they decided to head to Tennessee to look for land. Making their way through Berea, they decided to stop and look at a tract of land near Dispuntanta in Rockcastle County.
"This place checked all of our boxes: clean water from six different springs, a mixture of meadow and forest, and an incredible local community. We bought the property a week later," Joana described. "It felt like destiny in a way… We never made it to Tennessee."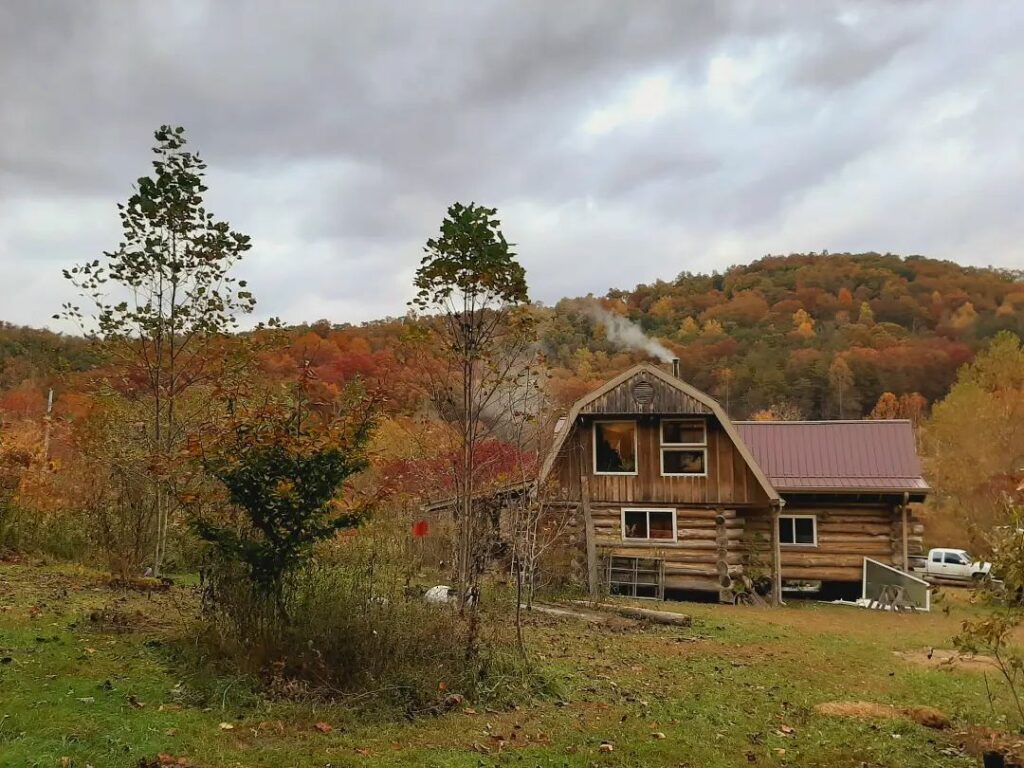 The two set to work on both building a home to live in – a hand-built cabin from sustainably harvested timber from their land – and building their business. Today, they are growing and foraging several varieties of mushrooms, raising fruit trees to sell, hosting workshops for fellow farmers and citizens, and running an apothecary.
"I was raised on a biodynamic farm. This is my lineage," Joana said. "There's never been a generation in my family who did not farm."
A certified herbalist, Joana draws on her family's history to make medicine from their land. Holy Sleep, Botany Glow, and Focus are some of the names – and goals – of the herbal products she makes. Joana partners with fellow young farmer, Sarah Barney at Among the Oaks Farm in nearby Lee County, to run an herbal Community Supported Agriculture (CSA) subscription box each year.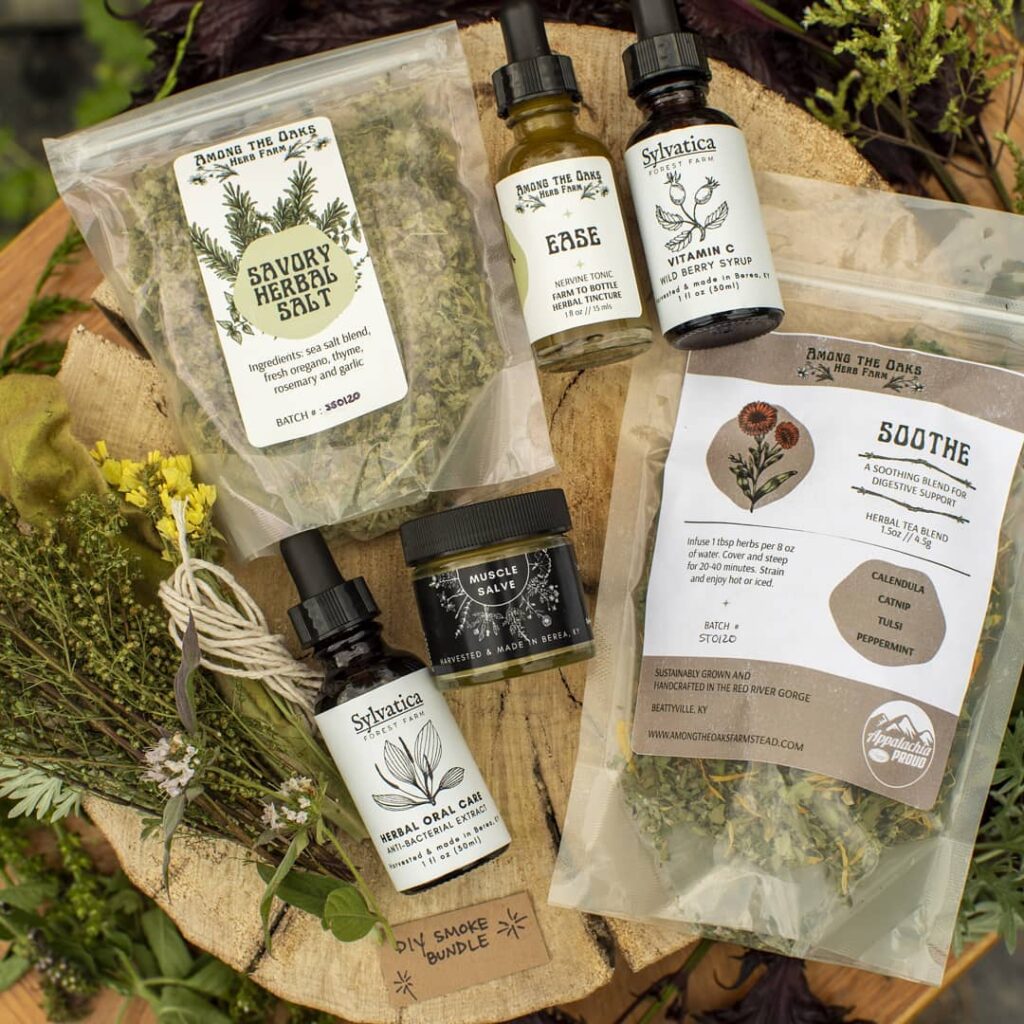 Mushrooms are foundational to many of their recipes.
Though Michael and Joana had been growing outdoor mushrooms for six years, they realized that it was not a viable enough method for commercial production. If they were going to supply restaurants and have enough supplies for Joana's apothecary work, they needed more consistent supply. Last year, in order to take their mushroom production to the next level, they began working with consultant David Wells of HENOSIS Mushrooms, made possible through Mountain Association's Business Support program.
David has been growing mushrooms indoors in the Nashville area for over a decade and shared his expertise with Michael and Joana, helping them gain clarity on their set-up. After doing more research on their own and talking to other area farmers about their ideas, they decided to invest in building a separate barn where they can maintain a 65-degree growing environment year-round. They've now teamed up with Mountain Association's energy team to apply for grants to power the facility by solar and a back-up battery system.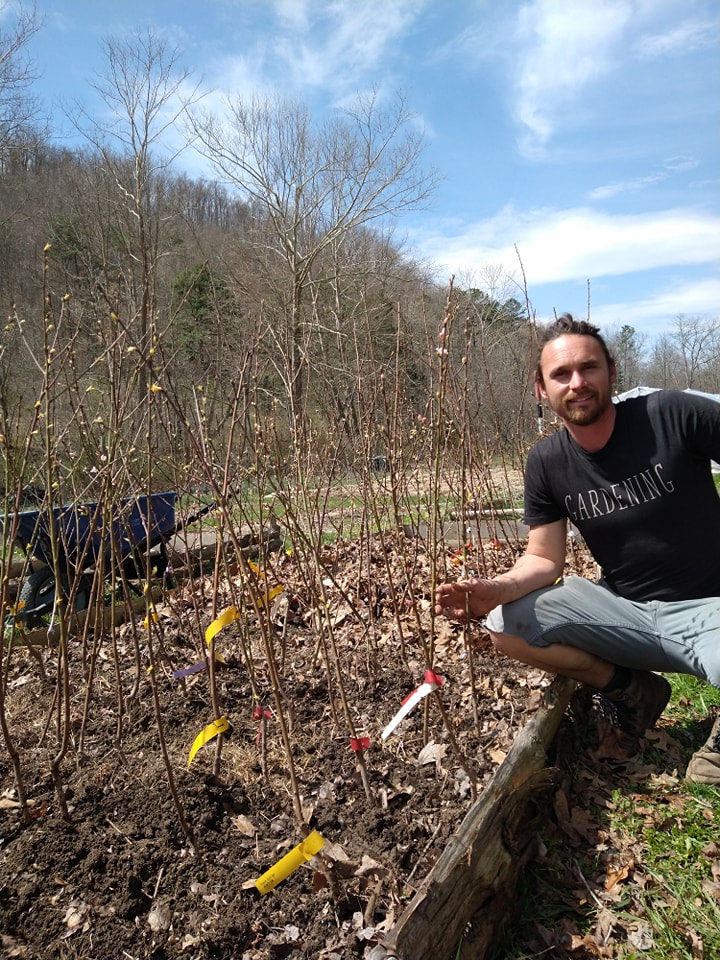 They are looking forward to how this new facility will grow their operation, and allow them to help meet the growing demand for mushrooms throughout the region.
Having taken the winter off for continued farm planning and spending time with family, Michael and Joana have recently announced their suite of workshop offerings for 2023. From tree grafting, to mushroom inoculation and medicine making, they invite you out to their forest farm to join a workshop, or to purchase something online via their e-commerce store.
Please find their website here and follow along on the fascinating Sylvatica Forest Farm journey via their social media pages: Instagram and Facebook.