Cheeses, pickles, candy, fries, s'mores, meats, meat flowers… you name it, you can arrange it on a charcuterie board.
Tina and Gene King, woodworkers behind TG Designs in Stanton, Kentucky, have seen it all. They said their business has doubled over the past year in part due to the versatility of what people are now using charcuterie boards for.
While charcuterie boards are a relatively new trend, quality wood products have always been a staple in people's homes. Tina knows this well, growing up as the daughter of a carpenter largely in Powell County.
"I played in the sawdust when I was little. I made sawdust pies instead of mud pies," she laughed. "In those days, woodworking was something you picked up out of necessity. You grew what you ate and made what you needed."
Gene, who grew up in Pike County, was also connected to woodworking and continued to practice it as a hobby throughout his career in the military. Though Tina was a musician and teacher, she studied music and business while she was at Eastern Kentucky University. Around 2013, she told Gene that she thought they could make a business of this tradition they both had in their families.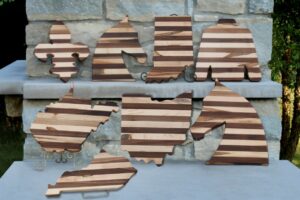 In 2015, they decided to commit to get the business going in a big way. They worked with Mountain Association on a loan to support the construction of a bigger shop. They steadily built their business from there, doing a lot of craft shows, networking at shops in the region, and beginning to do nationwide wholesale production.
Tina said everything was set to grow when the pandemic happened.
"As with everyone else, we were doing what we could to barely survive."
She said they used the down time to build out their website, adding an e-commerce component via Mountain Association's Business Support program. The work they put in paid off as things started opening back up.
"With the online presence, we have been able to get the customer we want. We also began selling through FAIRE, which is the site museums, gift shops and other retail outlets use to find new products."
Tina said they now have retailers placing repeat orders each month from Alaska to Germany. Their most popular items are their charcuterie boards horses and kitchen utensils. She described the excitement they get when an influencer begins to use one of their products and sales of that item take off overnight.
"We had a chef in California who used our bread knife and we sold tons of those! We recently had a chef who wanted a charcuterie board overnighted for an event she was doing. In Kentucky, we've had several big companies use our items to give VIP gifts."
While Tina and Gene love the experience of working with well-known chefs and companies, they also love supporting homegrown efforts.
"We have a close friend who makes beautiful candy arrangements on our charcuterie boards to raise money for homeless and veteran initiatives in Louisville."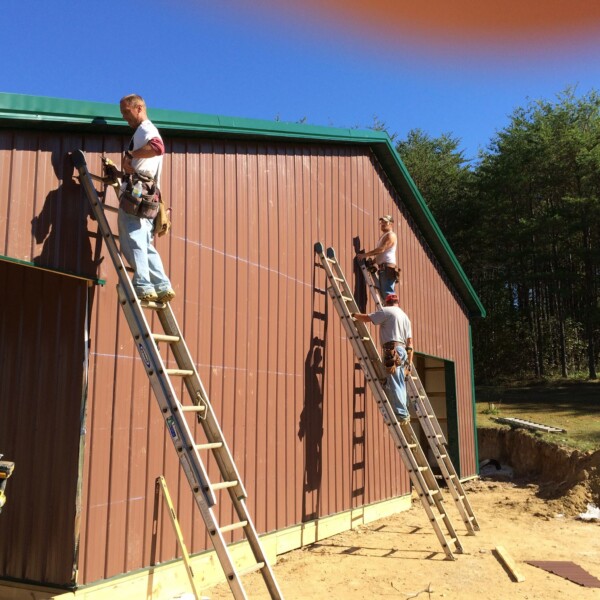 Over the years, they've worked hard to overcome challenges to their business' growth. They worked with a local internet company to fix their broadband issues that bottlenecked their workflow. Gene has also taken several photography classes to learn how to make their products stand out. Now, he uses PhotoRoom on his phone to take all of their photos.
They've had only parttime help over the years, including a college student apprentice who is currently studying at Morehead State who they said has been a wonderful support to their business.
One of their biggest challenges currently is the price of their raw products. They get all of their wood from a lumberyard in Morehead who sources everything from within 75 miles of their yard. Walnut, for example, costs six times the amount that it did when they first started.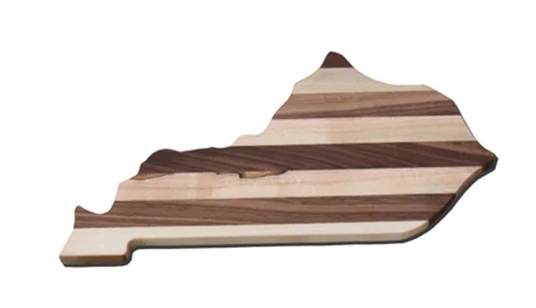 Still, Tina and Gene said it is important to them that they keep their prices affordable and accessible.
Check out their products and more of their story on their website here: tgdesigns.net (RETAIL) tgdesignsllc.faire.com (WHOLESALE)