Kaleb Rodebaugh started back up his family's bait and tackle shop, Anglers Bait-N-Tackle LLC, in 2016 when he was just 21 years old. Though he knew he would have to balance a business with going to school at Morehead State University for a degree in Education and Special Education, Kaleb was passionate about giving new life to the shop his grandparents had started 20 years ago.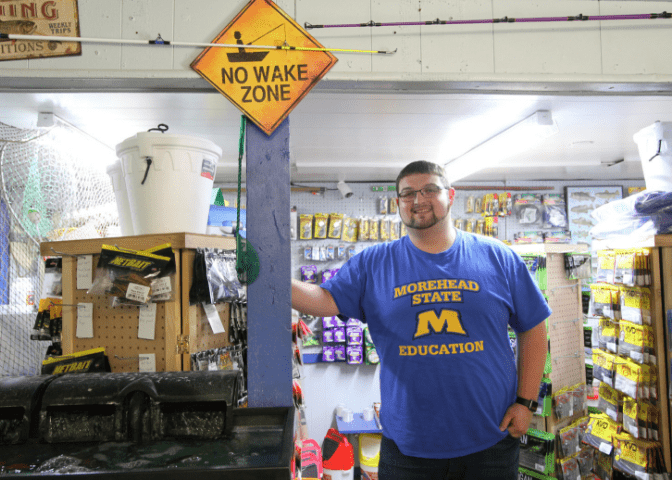 Anglers is located right off of Jenny Wiley State Resort Park, in Prestonsburg, Kentucky. Though the shop is open February 15-December 15, their busy season runs from May-August while visitors are drawn to Jenny Wiley's Dewey Lake. Kaleb said he receives visits from both locals and out-of-state visitors alike – some as far away as Texas. During the busy season, the shop receives two deliveries of live bait per week.
"I fished before I owned the business," Kaleb laughed when asked about how often he fishes.
To diversify his business, Kaleb decided to open a shaved ice stand in July of 2018. They now offer shaved ice (with color changing spoons!) from March through October. This also allowed him to hire additional part-time employees.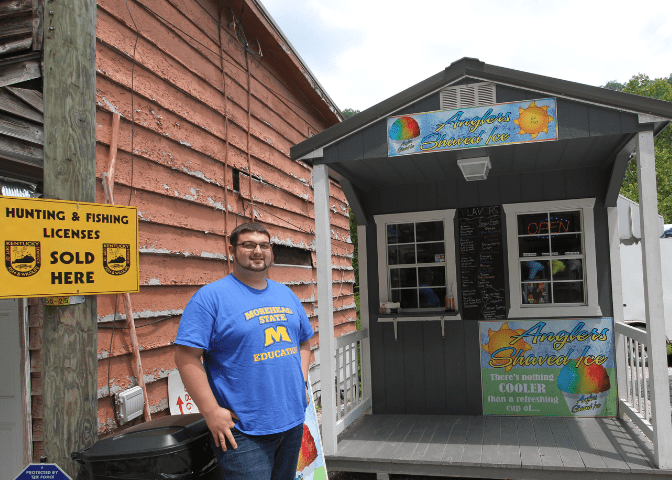 Kaleb and his family's hard work over the past three years has paid off. The shop was voted top 10 bait shops in Kentucky by Step Outside earlier this year.
Outside of the shop, Kaleb plans to start teaching using his Education and Special Education degree in Fall 2019. He also operates a photography business on the side, focusing on portraits and sports photography.
Currently, Kaleb is planning a potential expansion to ease access in and out of the parking lot at the shop. MACED is happy to provide access to capital to support Kaleb's entrepreneurship in Prestonsburg.
Whether you need a cup of worms, a new fishing pole, or a shaved ice treat, stop by and see Kaleb and his family on the way to the lake!