Jeanetta Thornbury, a native of Johnson County, founded South Eastern Beauty Academy in 2012. Located in downtown Paintsville, the school graduates 15-20 eastern Kentuckians per year who go on to start their own salons or start jobs within existing businesses.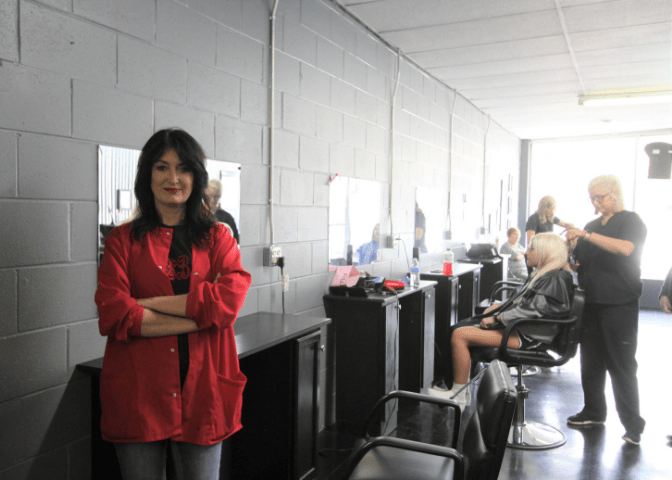 Drawing students from a seven county area, including Knott, Pike, Magoffin, Lawrence, Floyd, Martin and Johnson counties, the school has open enrollment, meaning a student can start at any time in the year. In 2018, the school received its national accreditation, which allows the school to accept financial aid for those who qualify.
The academy is a clock hour program with each program having a different number of total hours as required by Kentucky Board of Education. For example, nail technicians must complete 450 hours, and Cosmetology must complete 1500 hours. The flexibility of the clock hour system allows students to work around other commitments in their lives as needed to complete their hours, with most averaging 128 hours per month.
Working in the field for 36 years, and a licensed instructor for 16 years, Jeanetta has built a strong network of salon owners. She is always getting calls asking who is about to graduate and take state boards. For 2018, the school had 100 percent board pass rate and 90 percent placement rate.
Jeanetta is also an advocate for modern polices on cosmetology in the state. Years ago, she found out there was a regulation stating there could only be one private school per congressional district in Kentucky. She advocated for four years to get this changed. Now, there are around 70 schools in Kentucky training students in this field.
As a result of her advocacy, she was invited by the Governor's Office to serve on the State Cosmetology Board. She has been on the board for several years as a member representing all private schools in the state, and now, Jeanetta serves as the Chairperson.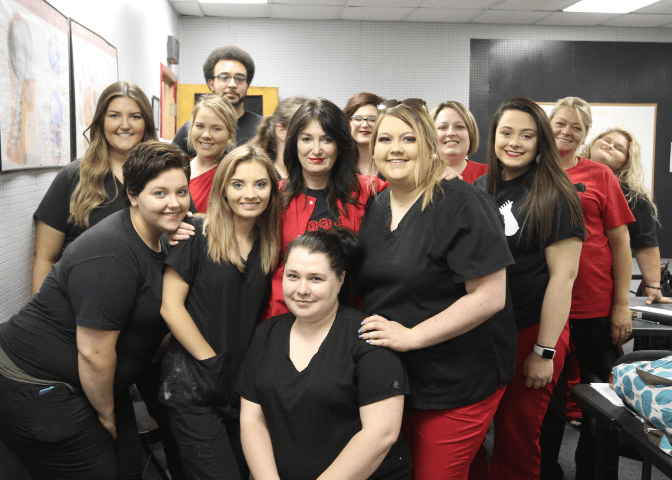 South Eastern has two other instructors/staff – Beth Slone, Academic Administrator, who is from Paintsville, and Wanda Salyer, Clinic Manager, from Magoffin County. Chasity Ward from Martin County serves as a substitute.
Jeanetta said she sees their role as mentoring in and outside of the salon environment. "It's more than cutting hair or doing nails. We don't just teach the curriculum, we teach beyond. Our role is making a difference in student's lives."
In addition to providing affordable financing for the school, MACED has now provided affordable financing for five of the graduates in order for them to start off on their own. Our energy team is also working with Jeanetta to complete an energy audit of her building to help the school save money on its utility bills. MACED is proud to work with Jeanetta as she leads in her field.