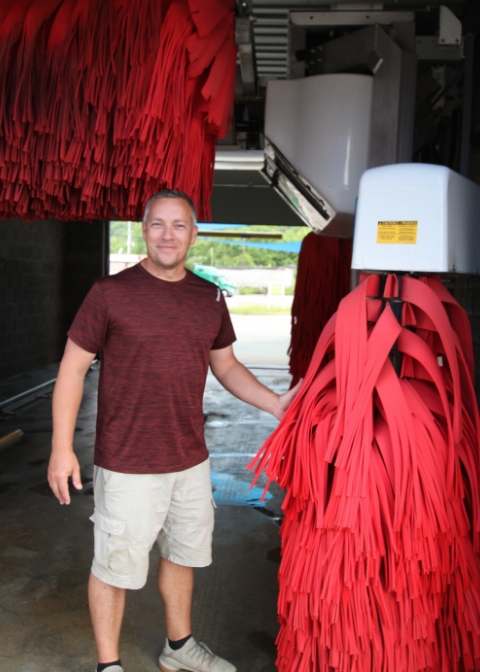 Willie Crase, a native of Floyd County, Kentucky, never has a dull day. As the owner of the brand new Wet Willie's Car Wash in Martin, pastor for a five county area, and operator of a successful construction company, he stays busy.
Wet Willie's is a fully automated car wash, and is the only car wash in Martin. The facility was built in 2018 and into 2019 with a purposeful design to have easy turn-offs, making ready access for customers.
The soft opening was held in the spring, and as of early June 2019, they had already washed around 3,000 cars. They are planning for a grand opening at the end of the summer when the interior detailing section of the shop is open.
Willie is well-loved on social media for his creative marketing techniques. He uses goofy filters to turn his face into a cartoon and talk about what is going on at the car wash. He also challenges customers to make these goofy videos as they go through the wash.
He is always innovating to keep people coming to his business, and it's working. People are driving to Martin from Prestonsburg for car washes, and bringing very specialized cars through, like top-of-the-line Corvettes. Willie believes drying cars by hand and a lot of other attention to detail keeps people coming back. They use environmentally friendly soaps, offer a rewards card, and do a giveaway of a free wash every 1,000 cars.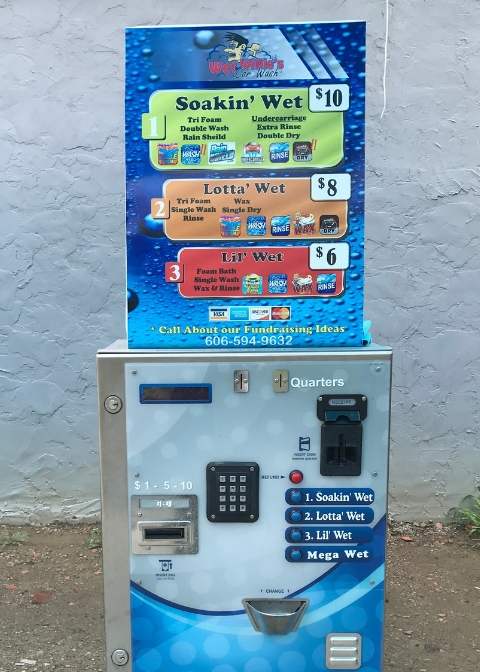 Both Willie and his brother, Craig, who is a co-owner, were born and raised in the area, and strive to support the local community through the business. They host fundraisers every other week for groups from Floyd Central High School, such as the archery, cheerleading, and other sports teams. They are generous with the proceeds and groups keep one dollar from each wash, and two dollars per mega wash. They also keep all the tips and typically pair the drive with bake sales. Wet Willie's also employs Floyd Central students to work part-time at the wash.
When not checking on things at the car wash or hauling loads of quarters to the bank, Willie can likely be found visiting job sites for his construction business, Solid Rock Development. After typical business hours, he is usually preaching at Rock Fork Baptist, throughout the surrounding counties as a traveling pastor, or spending time with his family.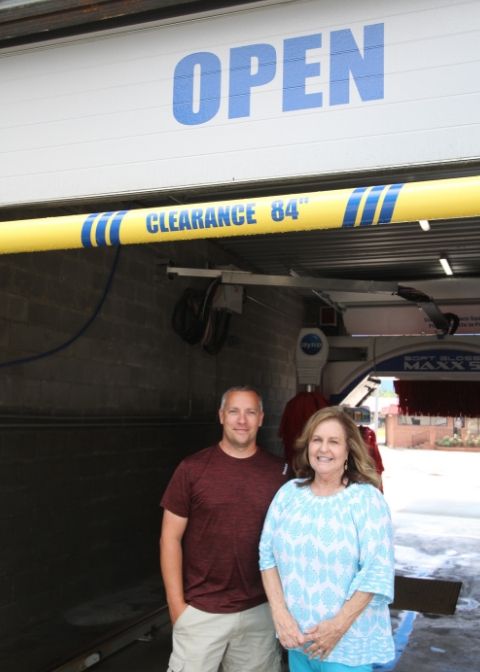 When asked about his entrepreneurship, including a couple of patents he has, he shrugs humbly, "It's in our family."
By partnering with the Big Sandy Area Development District through the Revolving Loan Fund, MACED was able to provide capital to support the Crases in their idea. Wet Willie's also worked with Morehead State's Small Business Development Center in Prestonsburg to complete financial projections, start-up cost, and an overall business plan.