Appalachia – Science in the Public Interest (ASPI), a nonprofit headquartered in Mount Vernon, Kentucky, has been working for healthy land and sustainable living since 1977.
Along with their building and organic garden in Mount Vernon, ASPI maintains 250 acres of forest and 5 miles of trails along Rockcastle River in nearby Livingston, which includes a picnic shelter, cordwood building, and the Mary E. Fritsch Nature Center.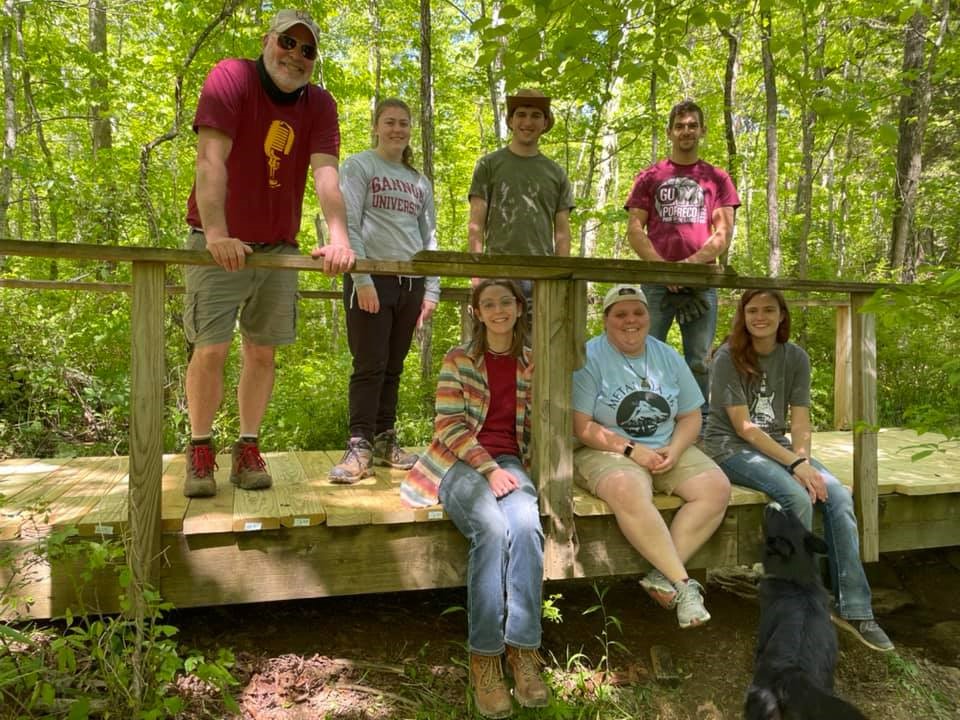 Over the years, they have developed sustainable living demonstrations between the two locations covering a variety of topics, from rain cisterns and compost toilets to organic gardening and solar ovens.
The Mount Vernon facility made history in 2001 by installing the first net-metered solar electric system in the state of Kentucky. In 2020, they upgraded from 2.7 kilowatts to 10.98, which allowed them to support the addition of an electric vehicle (EV) charging station. Josh Bills of the Mountain Association's energy team, who is also a former ASPI staff and board member, supported this recent expansion at no cost due to support from the Kentucky Office of Energy Policy. They are now generating enough electricity to cover their needs and to have a surplus exported back to the grid, crediting their account.
In addition to being a place where the community can learn about solar, the energy savings helps support their bottom line. ASPI relies on a core group of about 10-15 volunteers and grants to fund periodic part-time positions and a wide variety of program offerings. The organization's primary fundraiser is the sale of its annual "Appalachian Simple Lifestyle" calendar designed and produced by long-time ASPI Media Specialist Mark Spencer. The calendar includes photos by regional photographers like Warren Brunner and daily reflections, quotes, and dates of note.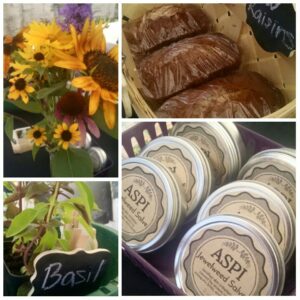 Timi Reedy, an herbalist and mycologist, serves as ASPI Board President and as the Service-Learning Coordinator, hosting university students for "alternative break" visits to the region.
"In recent years, we have had several Notre Dame students return for another immersion experience, and as we get to know them better, they feel a deep sense of connection with ASPI. When we were cleaning out a River dwelling [in 2019], they found a paper written by Notre Dame students from 1977, and it was like treasure to them, fostering an understanding of long-term deep connection," Timi said of students who visit for the alternative break trips.
One of ASPI's preservation projects is collecting oral histories and local knowledge from across Appalachia. ASPI recently received an Arts Access Assistance Grant from the Kentucky Arts Council and National Endowment for the Arts for a "Creative Aging and Lifelong Learning" project to document more stories of creative elders and artists in Kentucky.
Another part of their culture and arts program offerings is ASPI's fiscal sponsorship of ArtsConnect Eastern Kentucky (ACEKY) – a collective of Kentucky artists providing art-related programming for women who are incarcerated and in rehabilitation centers, including the Knox County Detention Center, Kentucky River Regional Detention Center, and Sky Hope Recovery Center for Women. ACEKY now extends into other mountain counties, including Perry County, and recently began working with men.
With no full-time director, Timi also assists with fundraising and daily operations, alongside partner and Board Secretary Tammy Clemons. Dr. Clemons is a cultural anthropologist, adjunct instructor, and media artist, and has served on the ASPI Board of Directors for more than a decade. She has also worked with other non-profit and campus organizations on sustainability-related and cultural organizing for more than two decades.
"I first learned about ASPI as a Berea College student in the mid-1990s when I came across a short entry about it in a book called Going Off the Beaten Path: An Untraditional Travel Guide to the U.S," Dr. Clemons said. "There were few easily available sustainability resources at the time, and I was surprised to learn there was such a rich repository of practical simple-living knowledge just across the county line. Since then, ASPI has been a fundamental part of my sustainability learning, practice, and community."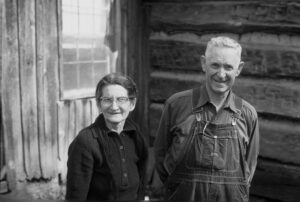 With so many different avenues of programming, they are currently working with Judy Sizemore, a nonprofit consultant based in Eastern Kentucky, on a strategic planning project funded through the Mountain Association's Business Support program. This will also help guide their work over the next several years, as well as make plans for fundraising to support the work. ASPI is also participating in a cohort of nonprofits who are in a Nonprofit Peer Learning Community that the Mountain Association is coordinating as a pilot partnership with the Brushy Fork Institute at Berea College.
They invite you to stop by for a visit or bring a group for educational fun. Follow along with the ASPI journey on their Facebook here.