We are proud to share that Josh Bills, Mountain Association's Commercial Energy Specialist, was recognized as the Energy Manager of the Year by the Association of Energy Engineers at their annual conference in September 2022.
Josh does incredible work every day to support Eastern Kentucky businesses and organizations in saving energy and is so deserving of this recognition.
Please read his full nomination below:
---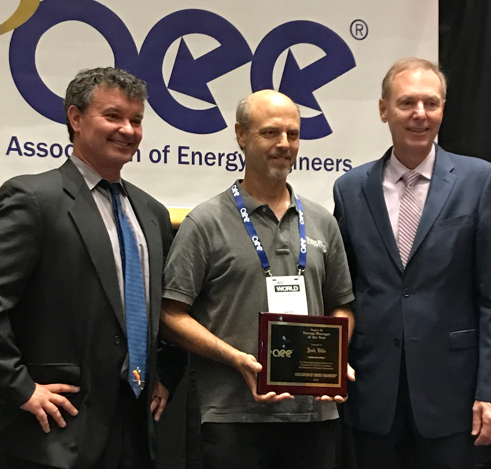 Eastern Kentucky coal powered this country for more than 150 years. Coal mined from the region's mountains built east-coast cities and helped win two world wars. Locally, coal built towns across Eastern Kentucky and brought thousands of immigrants who left indelible marks on the culture. Coal has put food on tables and sent children to college. But the coal industry also left a legacy of environmental, community and economic damage that now must be reckoned with since the industry's near total collapse.
That's why investment in a just transition away from coal and toward more sustainable energy production, as well as energy efficiency, is so important. The energy sector in Eastern Kentucky has the potential to create jobs, lower rates, and decrease emissions to help lessen the impacts of climate change.
Josh Bills has been driving this movement to a clean energy future for Eastern Kentucky for more than a decade. He has led the Mountain Association's work to invest more than $5 million in commercial energy efficiency and renewable energy projects at businesses and organizations, from non-profits to local governments, since 2013.
As a former NABCEP Solar PV Installation Professional and renewable energy contractor, with involvement in hundreds of renewable energy installations throughout Kentucky, Haiti, and as far off as West Africa, Josh brings a wealth of knowledge to his role. A Certified Energy Manager, he developed and coordinates energy assessments and pursues emerging energy efficiency and renewable energy opportunities for commercial enterprises across Central Appalachia.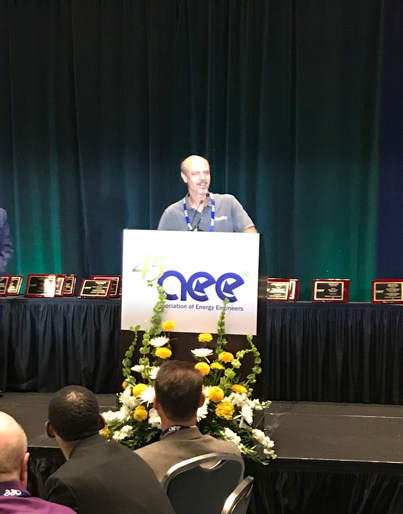 He advocates for commercial businesses and organizations to always first lower their electricity demand through smarter usage and low-investment energy efficiency measures; then works diligently with people to help them combine available grant funds, rebates and financing to cover larger investments in efficiency and solar systems designed to optimize energy production. Josh's goal is for clients he works with to be cash neutral or positive after paying both any loan payments on their energy efficiency or renewable energy improvements and their newly lowered energy bills. He works hand in hand with businesses and farms to apply for the USDA Rural Energy for America Program (REAP) grant and the Kentucky Agricultural Development Fund On-Farm Energy grant, and is directly responsible for bringing more than $523,000 in grant funding into Eastern Kentucky since 2015.
Josh has also worked tirelessly to share his knowledge and support budding clean energy entrepreneurs through the Mountain Association's New Energy Internship program. Two interns started their own energy businesses working on energy efficiency and solar in the heart of coal country.
Josh also helped spearhead the Mountain Association's solar financing program. With interest rates at four percent over 20 years, Mountain Association's solar loans are a main reason why non-profits and businesses in our area able to go solar and stay cash positive.
COVID-19 has not slowed Josh's commitment to Eastern Kentucky businesses and organizations. Since the pandemic started in 2020, Josh has worked to safely visit clients and continue to help them find energy savings when they need it the most. For just one example, he worked with Buckhorn Children and Family Services to build a ground-mount system that will save the non-profit $6,200 per year to put toward their mission of serving at-risk youth in Kentucky, while also finding a private philanthropist to help fund the project.
On top of all this work, Josh has worked with a coalition of Kentucky organizations for years to advocate for fair energy policy in our state. This resulted in key decisions by the Kentucky Public Service Commission over the years. In 2021, this included the decision to uphold solar net metering and a lower rate increase than requested by two of our major utility companies.
In recognition of his commitment to the people of Kentucky and Eastern Kentucky's clean energy future, we believe Josh Bills should be the Energy Manager of the Year.
---
Congratulations, Josh!