Frank Morris of Perry County, Kentucky, recently became the first graduate of the New Energy Intern Program; an ARC grant funded program at the Mountain Association for Community and Economic Development (MACED).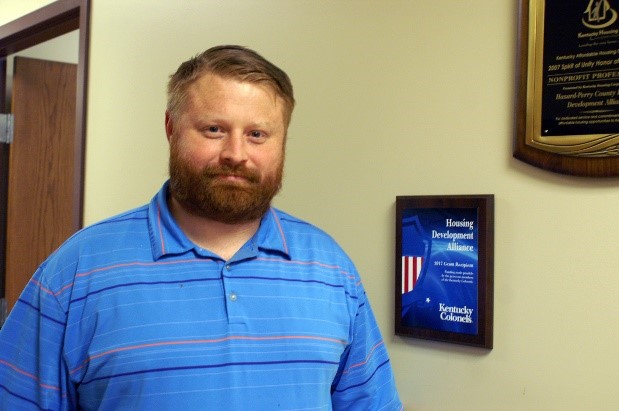 Laid off from the coal industry, Morris entered the New Energy Intern Program in September 2017 and was placed with the Housing Development Alliance (HDA) in Hazard, Kentucky. At HDA, Morris managed the Appalachian Heat Squad Program, which provides home energy audits and retrofits. "I really like working at HDA," said Morris. "They do amazing things and impact a variety of different people with a variety of different incomes. This allows for economic development and impacts the community in great ways that affect everyone."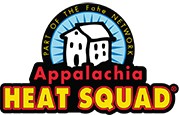 MACED's Energy Team worked with Morris to help prepare him for his placement at HDA, providing on-the-job energy auditing training and access to BPI certification. Through MACED, Morris was also able to participate in the Kauffman FastTrac business training course.
Morris said of his internship:

I was offered a job a couple of weeks ago to go back underground and would have took it if I did not have the job I have now. I would have to sacrifice family time to have that job; now I don't have to. The great thing about working at the HDA is my son got sick, and I was able to spend time with him. This position has let me put my family first and work second, and that is a huge thing.
Now that Morris has completed his internship, he will continue managing the Heat Squad program as an employee of HDA. The New Energy Intern program is designed as a path to new employment for workers in the eastern Kentucky region who have lost employment in the coal industry. MACED anticipates that eventually 12 such individuals will complete the New Energy Intern Program and will support the new energy economy in Appalachian Kentucky through providing increased capacity to current new energy programs or through their own business ownership.
Learn more about Frank Morris's work at HeatSquad, and the work of intern Randall Howard in Harlan, Kentucky by reading Displaced Coal Workers Find Careers through New Energy Internships at Strategic Housing.