"If we save a thousand dollars on our bills, that's eight thousand meals," says Mike Pope.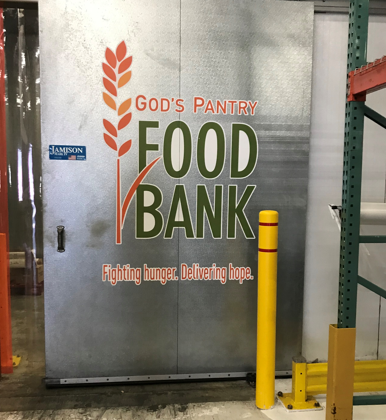 Pope is the Maintenance and Food Safety Lead for God's Pantry Food Bank which serves 50 counties in Central and Eastern Kentucky with 5 warehouse locations and working with more than 450 food pantries and meal programs.
With more than 250,000 food insecure individuals in their 50 county service area, every dollar counts. Pope explained how the Food Bank turns every dollar received – or saved – into eight meals.
In early 2021, our energy team began working with Pope to find ways to help God's Pantry save on energy at their facilities. We completed walk-through assessments for their Lexington, London and Prestonsburg locations, providing detailed reports of where they can make upgrades to save on their energy bills. For example, changing out fluorescent lighting to LED lighting for their London facility will save nearly $2,500 per year. The audits were completed at no cost, thanks to a grant from the Kentucky Office of Energy Policy.
"If we reduce costs, especially while other costs are skyrocketing, we can keep the same amount of meals going into communities, or more," Pope said.
Their work is serving a critical need. Statewide, 1 in 5 children experience food insecurity, and 1 in 10 adults aged 60+ struggle with food access. And a recent report from Feeding America places six Eastern Kentucky counties in the top 25 US counties with the highest overall food insecurity.
"Pope's commitment to energy savings meant they were already on top of some of the easier items," said Carrie Ray, our Energy Programs Coordinator, "so we took a closer look at some of the more complicated energy users, like refrigeration. While it's hard to put a dollar number on those savings at first glance, we know that these types of investments can really pay off."
Pope and his team have taken our recommendations and run with them. In April 2022, they changed out the last fluorescent light in the London facility to LED. They have reported better working conditions due to the lighting being brighter and easier on the eyes, and are pleased to report they have received about $1,200 in rebates that our energy team made them aware of.
We are currently working with them to explore opportunities for solar on some of their facilities. With potential grant funding, solar could save thousands per year on electric costs – which would mean tens of thousands more meals on the tables of Kentuckians experiencing hunger.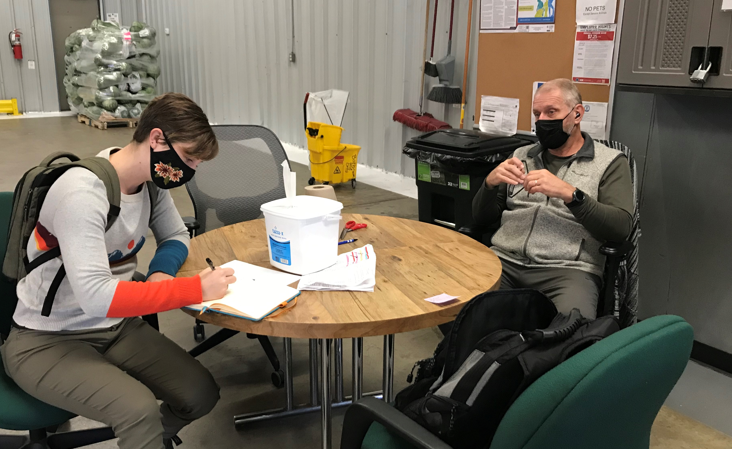 To donate to God's Pantry Food Bank, please visit their site.
---
The Mountain Association can work with any food pantry in Eastern Kentucky to address energy costs. To learn more about energy efficiency options for your business or nonprofit, contact Carrie Ray at carrie@mtassociation.org or go ahead and fill out our short application here. If you're interested in reading other stories about our work with food pantries, please check out our stories on Abiding Hope and Red Bird Mission (now saving $42,000 a year on energy!).