Hemphill Community Center, located in Neon, Kentucky – a former coal camp – has provided a gathering place by hosting music, dancing and arts workshops for the Letcher County area since 1968. More recently, it is also home to Black Sheep Brick Oven Bakery & Catering, which employs people recovering from addiction to make handmade brick oven pizzas and fresh baked breads.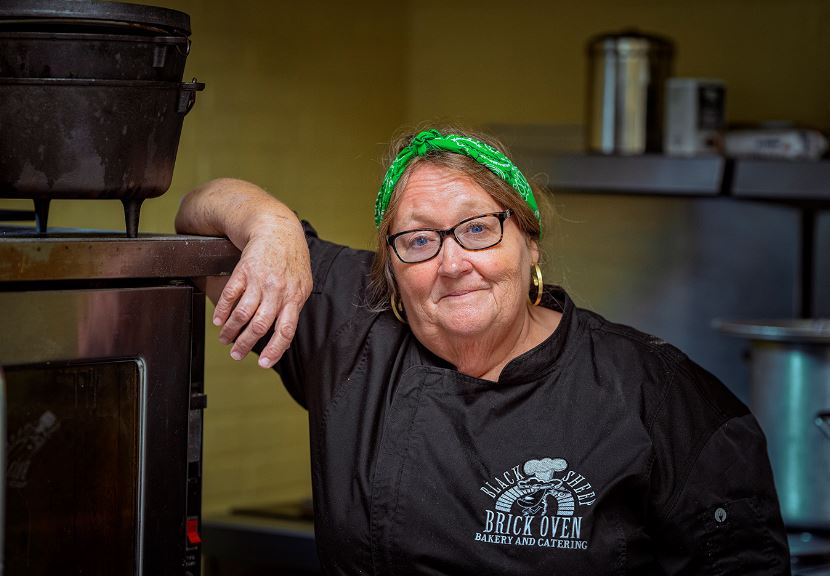 Gwen Johnson, who is the Outreach Coordinator at Hemphill, has worked with Mountain Association for many years.
Johnson said they have experienced a "brain drain" in the area caused by opioid addiction. Though job training is key on the path to recovery, many individuals are in rigorous recovery programs that make it impossible to have a regular 9-5 job. To help the community, Hemphill partnered with the Letcher County Drug Court to provide job training in the catering arm of the center.
"When the drug court began to place some of the court appointed community service workers with us we were astounded to see the creativity and hard work of some of these folks. We began to employ them in our catering efforts on a part time basis," Johnson said.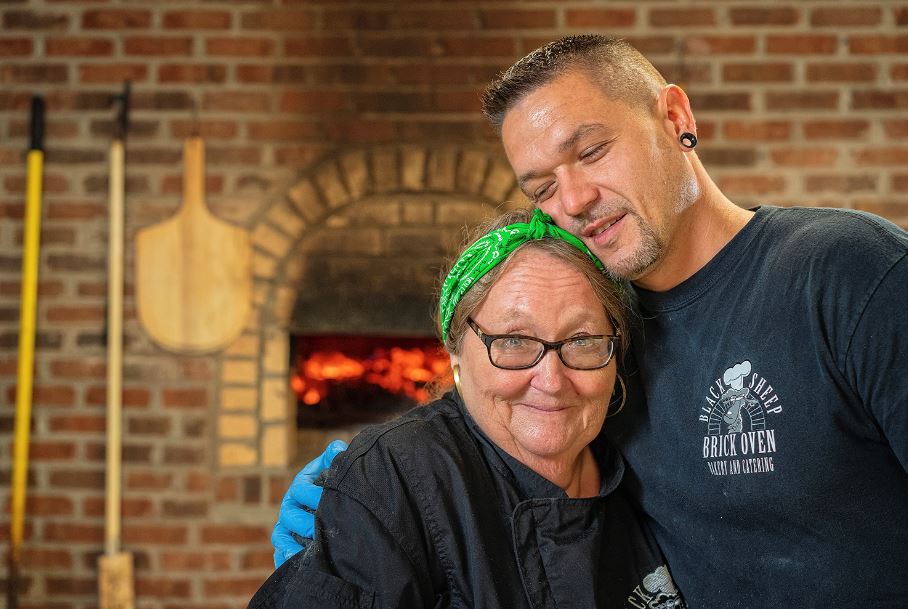 Seeking to fill a need in their community for more whole grain breads, and to continue to provide good jobs for those in recovery, they established a more robust program, calling it Black Sheep Brick Oven & Bakery. And in 2018, Mountain Association sponsored employees from Hemphill and Blacksheep to visit a bakery in Asheville, North Carolina to learn more about sourdough baking with a wood-fired oven.
"Our friends at the Mountain Association have been a help and cheering section for our outreach and efforts at Hemphill Community Center… Mountain Association helped us get our footing in this new territory of business," Johnson said.
Hemphill is also part of the Letcher County Culture Hub, a county-wide network of grassroots groups that are committed to economic development through collaboration, cooperation and cultural celebration. The Hub includes Appalshop, a grassroots media and arts center; the Kings Creek Volunteer Fire Department, which goes beyond its firefighting mission to address issues such as the opioid epidemic; HOMES Inc., a non-profit that builds quality energy efficient affordable housing, and contributes to tourism by building scenic overlooks and improving the walkability of downtowns.
When multiple member organizations of the Hub found themselves at risk of shutting their doors because of rising energy costs and new demand-charge rates from Kentucky Power (Hemphill's monthly bill was $1,600 in the winter), they turned to solar as an achievable way to reduce energy costs, support a growing regional industry, and generate more employment opportunities.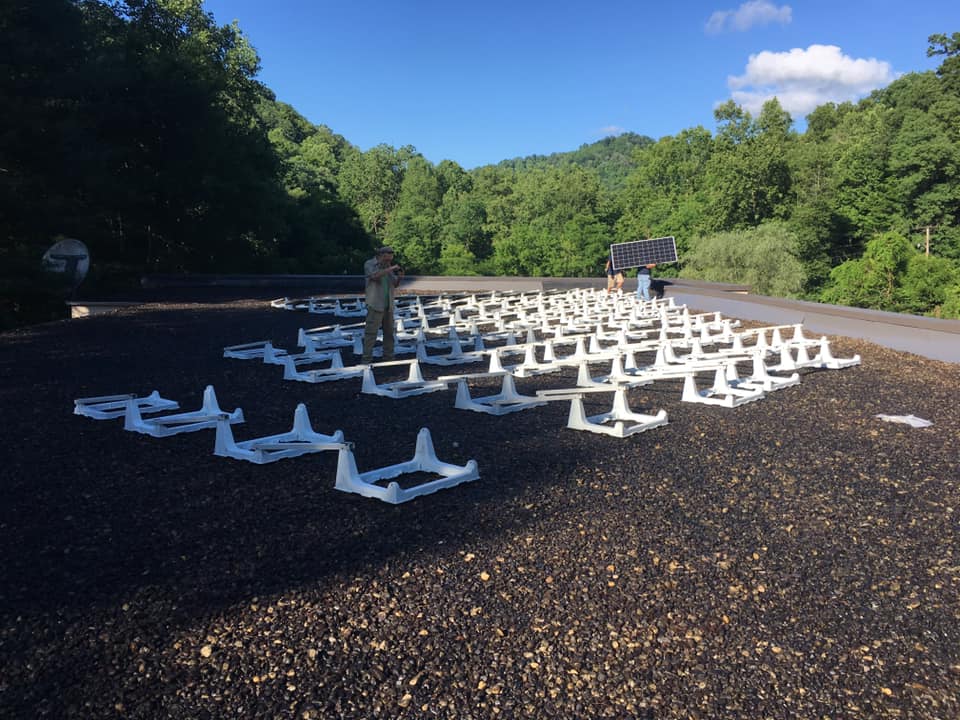 With Mountain Association's support, three Hub organizations went solar in summer 2019.
"On June the 15th at 2:00 in the afternoon, our solar got turned on… [Our next bill] was so much less than it had ever, ever been that I was so astounded. It was the difference of probably about $400," Johnson exclaimed.
In addition to low-interest financing, Mountain Associationprovided technical assistance to facilitate the projects for Hub participants, including system design support, review of contractor proposals, and more. Overall, the projects reflect more than $500,000 of long-term investment by Mountain Association in these critical community institutions.
Earlier in 2019, our energy team facilitated an energy audit and retrofit at the center. Combined with efficiency upgrades, like LED lighting, and solar, Hemphill is now saving $748 each month.
With these savings, Hemphill is exploring hiring additional part-time employees for Black Sheep.
We are proud to support Hemphill Community Center, a place where everyone is welcome. Johnson said it is their hope that Black Sheep Brick Oven Bakery and Catering and Hemphill Community Center becomes a name synonymous with inclusion and free space, where everyone feels a sense of love and belonging despite any differences in race, religion, gender, sexual orientation, or age.
Stop by next time you are in the area. They believe in the "breaking of bread" as a catalyst for building relationships and community, so they host regular events that almost always feature food. Find information on Hemphill's new, updated website here – and Black Sheep Bakery here (both sites funded in part through Mountain Association's technical assistance program).