Exactly 100 years ago, Mary Breckinridge began traveling the hills of Eastern Kentucky on horseback to explore what medical services were like in the mountains. In summer 1923, she traveled approximately 600 miles through Leslie, Knott, and Owsley counties, visiting with families and existing medical providers. Two years later, at age 44, Breckinridge returned to the Leslie County hills and set out to pioneer the model of nurse-midwifery in the mountains. And that she did. By 1959, the Kentucky Committee for Mothers and Babies, which would become Frontier Nursing Service, saw 10,000 "saddlebag" babies safely delivered, and thousands more people cared for by their nurses.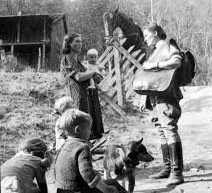 Born to a wealthy family, Breckinridge was inspired to become a nurse after the death of her two small children, Polly and Breckie. Years later, she was in France helping the country recover from World War I when she observed how British nurse-midwives were able to offer better serve patients because of their background in two fields of study. This inspired her to bring this model back to the US and to a place that lacked access to medical services: Eastern Kentucky.
"Of all the places in the world she could've gone, of the places she could have chosen to live and work, she chose us and our Appalachian Mountains," reads a recent reflection posted to the Mary Breckinridge's Wendover Facebook page. "Mrs. Breckinridge was a world traveler, bilingual, a nurse-midwife, writer, published author, animal lover, kind compassionate soul, neighbor, and earth Angel to all of Leslie County."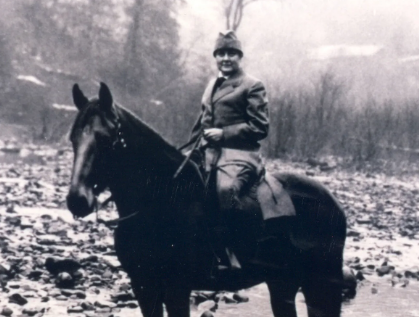 Leslie County served as the home base for Breckinridge's vision. A few miles from the county seat of Hyden, along a wide stretch of the Middle Fork of the Kentucky River, she bought land for what would become her estate and home of the Frontier Nursing Service. She began the construction of "Wendover," or the "Big House," which was her two-story cabin, and the "Garden House" to house nurse-midwives she recruited from Europe, along with accompanying barns and administrative offices.
At the same time as constructing her home and buildings, she built Hyden Hospital and Health Center, and six outpost nursing centers. Each outpost had two nurse-midwives with a clinic and waiting room. The centers were strategically placed so everyone within the 700 square miles of the Frontier Nursing Service territory would have medical care within a reasonable travel distance.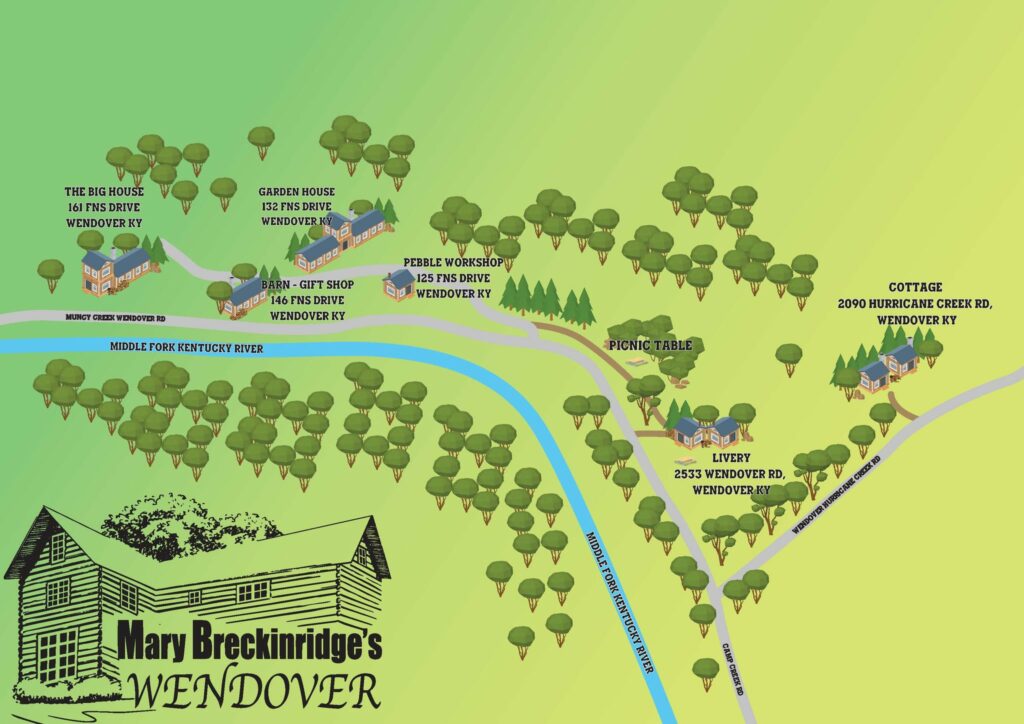 The system worked. During its first 30 years, the maternal mortality rate for Frontier Nursing Services was 9.1 per 10,000 births, compared with 34 per 10,000 births for the United States as a whole. Because of this success, in 1939, Breckinridge founded the Frontier School of Midwifery and Family Nursing (today's Frontier Nursing University) to train more nurse-midwives who could serve under-resourced communities across the country and globe.
Breckinridge passed away in her home at Wendover in 1965, but her legacy continues today. The hospital in Hyden remains and the grounds at Wendover are open for visitors who want to honor the history. Unfortunately, in recent years, Frontier Nursing University moved its operations out of Appalachia, taking with it many of the historic treasures many believe Breckinridge would have wanted to stay in the mountains. After they left, dedicated community members restored each room, meticulously replacing photographs, furniture, and even dishes that Frontier took, creating museum-quality displays and cozy rooms available for rent. After restoration, they have been keeping the grounds meticulously by volunteers representing the Wendover Preservation Council, a part of the Leslie County Betterment, Inc, which assumed ownership of the property in 2021.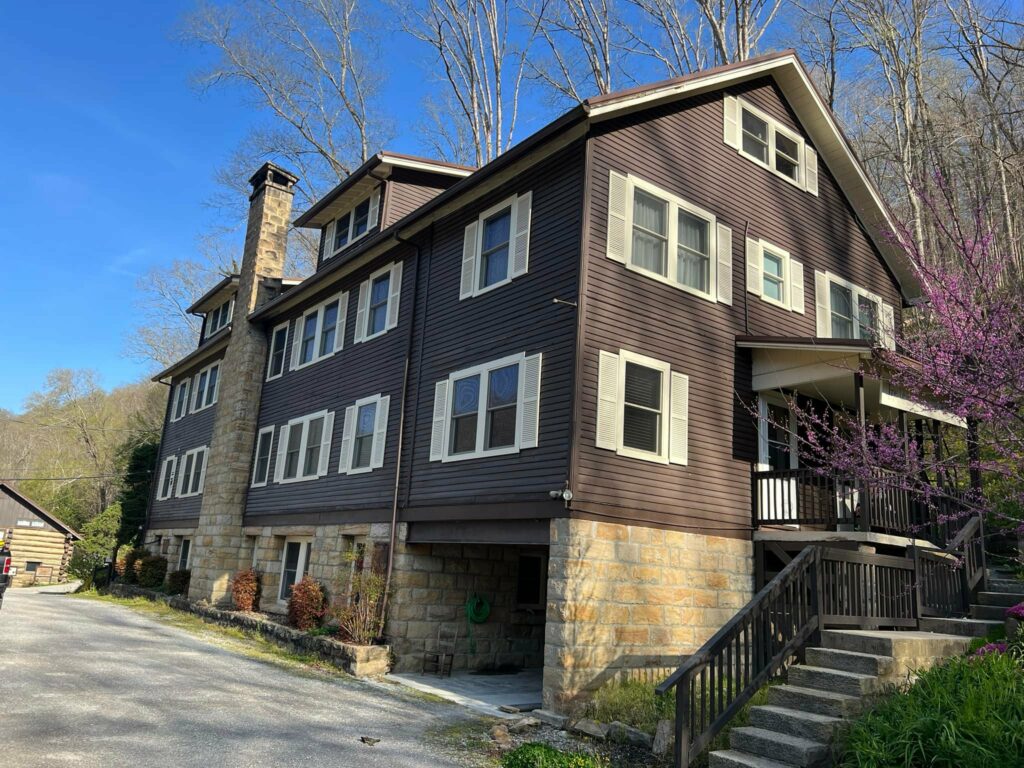 Thanks to this groups work, you are now able to rent rooms or whole buildings via Airbnb (listing 1, 2, and 3). In addition, the council holds frequent community workshops on the grounds, such as writers retreats and yoga, as well as holiday gatherings.
The Mountain Association is proud to have supported the group in exploring energy savings opportunities for the buildings. After our recommendations, they completed an LED lighting upgrade that is expected to save them $4,000 on their bills each year. Additionally, we discovered they were paying sales tax to the tune of $1,000 per year even though they are a nonprofit. As a result, they should get a large refund from Kentucky Power in the near future.
If you would like to donate to support the Wendover Preservation Council and Mary Breckinridge's legacy, information is available here.