This is part of our new story series, EKY Flood Relief: Neighbors Helping Neighbors.
The day after the flood, Brent Handshoe was helping his friend move everything out of his flooded home in Floyd County. They had lost their refrigerator and all the local restaurants were flooded. Brent thought to himself, "if they don't have food, how many others don't have food?" Then he drove around and saw all the devastation with hundreds of people needing food just in his local area. He decided to do something about it.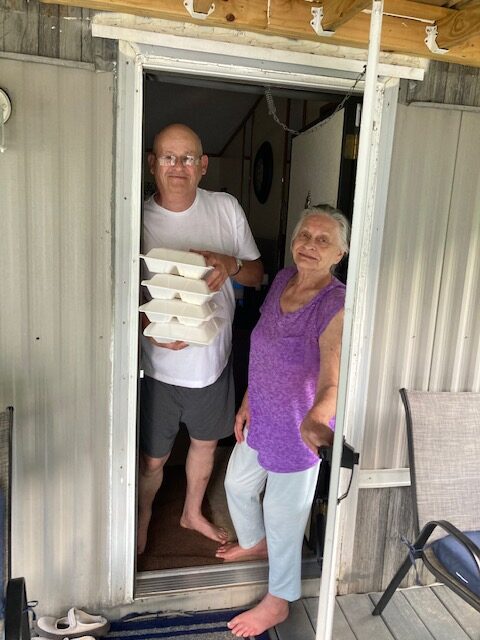 Alongside Tonya Shepherd-Hatfield, a nurse practitioner, and Cara Stewart, an attorney, Brent organized Feeding East Kentucky, a new 501(c)3 nonprofit, and got busy cookin'.
The first day they served 600 hot dogs. Food donations immediately started rolling in. But as the days went by, they realized that people needed more to survive than snacks, sandwiches, and hot dogs. People needed not just food, but hot food and healthy, well-balanced meals.
The nonprofit World Central Kitchen partnered with them and began giving them lessons on nutrition. With this knowledge and with her training as a nurse practitioner, Tonya now helps plan their menus with healthy options to aid in local health issues like obesity and diabetes.
In partnership with World Central Kitchen, they have also had a new professional chef every week come to cook, including Guy Bundant from Washington DC, Mark Molenta from Los Angeles, and other renowned chefs from New Orleans and New York. AuCo Lai, a local Kentucky born and raised professional chef, is also on their team and is dedicated to helping the organization succeed long-term.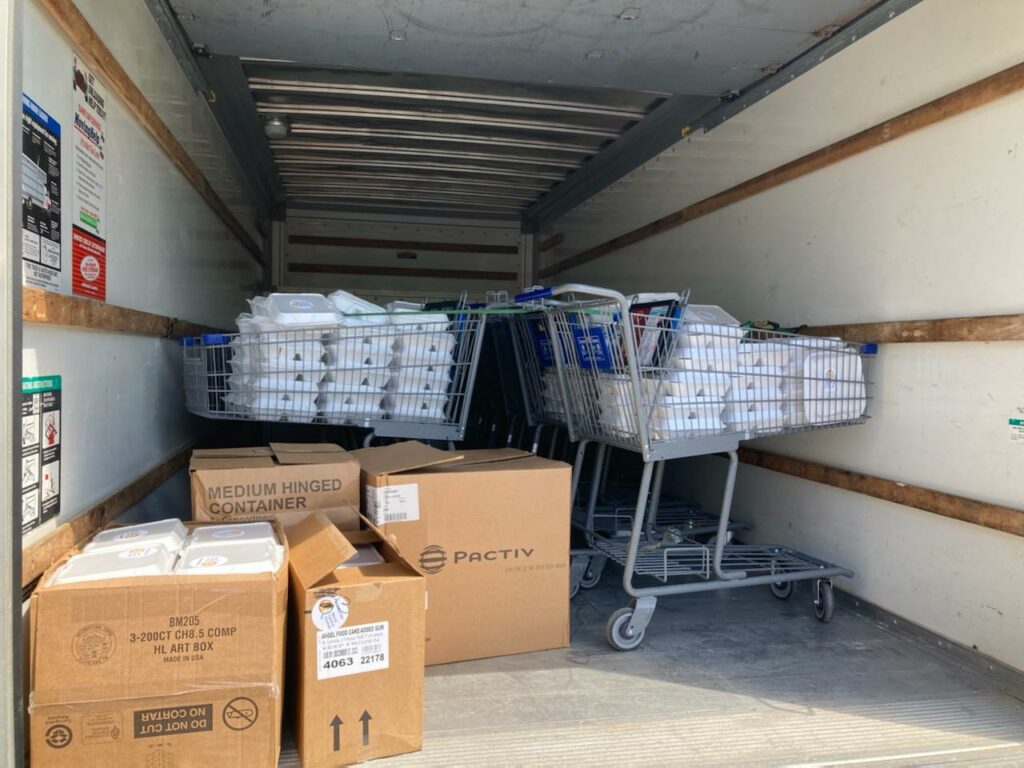 With their network of partners, Feeding East Kentucky delivered 70,000 meals door-to-door in the first seven weeks of operation after the flood, serving Floyd, Pike, Perry, Letcher, Knott, and Breathitt Counties. They also recognized early on that people don't always feel comfortable taking food from those they don't know, so it became important to have local people delivering the food. Over 100 people have volunteered so far. To help them serve even more people, Eastern Kentucky Concentrated Employment Program (EKCEP) has partnered to help them hire six workers to assist with coordinating food preparation, delivery, and case management. (Note: other organizations supporting disaster relief work may be able to get wage reimbursements for up to 12 months through the EKCEP EKY FLOOD program.)
Now, Feeding East Kentucky is looking at a commercial kitchen that can prepare 2,000 meals at a time and have a welcoming dining room. While they will keep sending meals to people who need it most throughout the flood recovery efforts, long-term, they plan to provide programming on how to prepare nutritious food, and in an environment where people feel welcome and without shame. They have developed a proven model of delivery during disaster that they will be able to implement as necessary during future disasters, and, during non-disaster times, the future community outreach program develop will use the kitchen to provide hot meals to food insecure individuals and teach classes on nutrition, cooking, food storage and processing.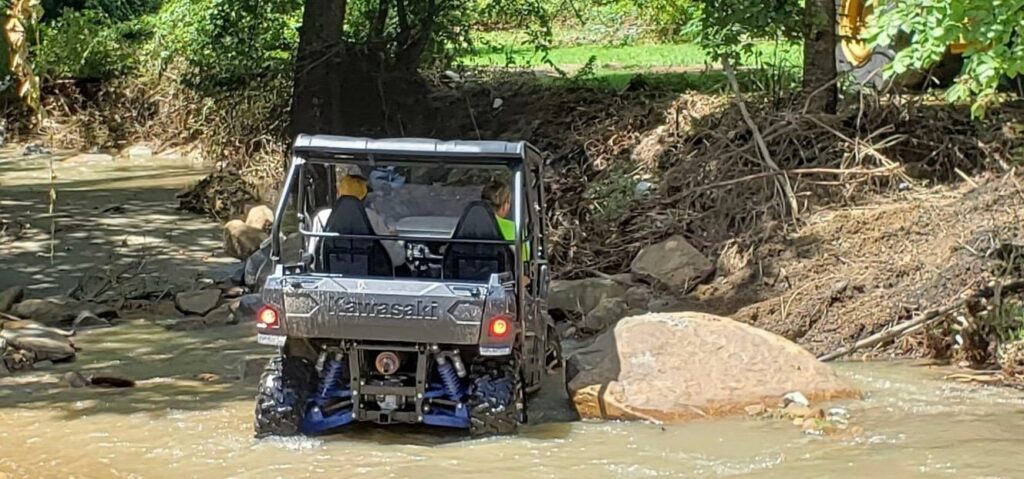 As Brent says, "Our region is already food insecure and many of our neighbors live in generational abject poverty. We know our brothers and sisters in the west also felt the devastating blow of this climate crisis when the EF4 tornado ripped through their communities last year… Kentuckians are tough, resilient people that take care of our own. " 
---
Helpful Tip 1 – Wages For Disaster Relief Workers: If your organization is providing cleanup or humanitarian efforts in the disaster counties, the EKCEP "EKY FLOOD" program may be able to help cover the cost of wages for individuals for up to 12 months. Learn more here.
Helpful Tip 2 – Expedited Non-Profit Status During Disasters: New non-profits created to help during disasters can apply for an expedited 501(c)3 status. Since COVID, the typical application process often takes over a year, but with the disaster designation, it can take as little as two weeks. This status is important to help nonprofits qualify for certain grants and funding opportunities. Learn more here.
---
About this story series:
Mountain Association is partnering with What's Next EKY?! and Vision Granted to host a series of stories showcasing the incredible flood relief efforts across the region in response to the flood on July 28, 2022. With a goal to share hope and spark new ideas about ways you can help in your own community, these stories will showcase the creativity and hard work of local people, provide helpful flood recovery tips, and feature stories of neighbors helping neighbors. If you have a story or helpful tip to share, please contact visiongrantedconsulting@gmail.com. Please learn more about this series here.