As of December 2020, Kentucky's Star City of Prestonsburg is a little sweeter.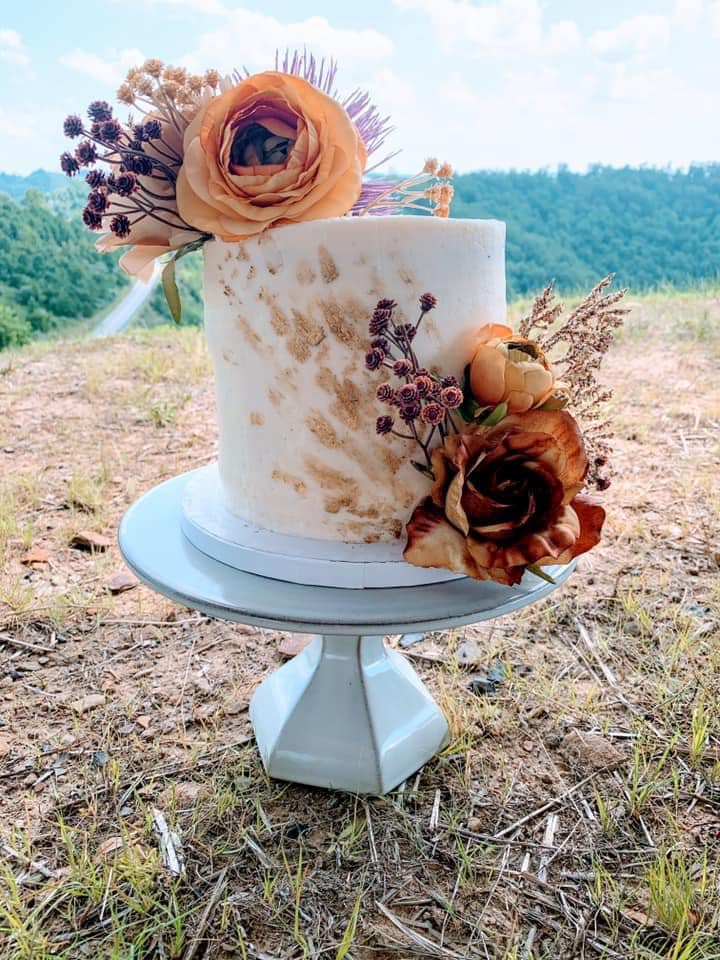 Samantha Stovall, a nurse who grew up in the Star City, said though she has always loved to dabble in cooking and baking, she didn't know owning a bakery was in her future.
Things began falling into place after her husband, Trevor, went on a medical mission trip to Kenya in 2019. He immediately felt called to make the trip again in 2020. They decided to do a "bake sale" fundraiser for the trip in January. Samantha's Oreo balls and chocolate covered strawberries – timed just right for Valentine's Day—were a hit. It was through that experience that Samantha said she realized she had been blessed with the talent for communicating with customers, preparing delicious food, and knowing how to seal the deal with beautiful packaging.
"A little while after that, I felt led to start a blog to share my testimony, hope, and fun with others, even though it was super scary," Samantha said.
In the weeks to follow, Samantha started baking more items, sharing the "amateur" cakes and cookies she was making for her family. Requests began rolling in. In April, for Easter, she put together cookie decorating boxes, which took off.
Several months later, on December 12, 2020, after a summer of hard work preparing business plans and getting everything lined up, Samantha opened the doors on a new storefront for Faith, Trust, & A Little Dust in Prestonsburg.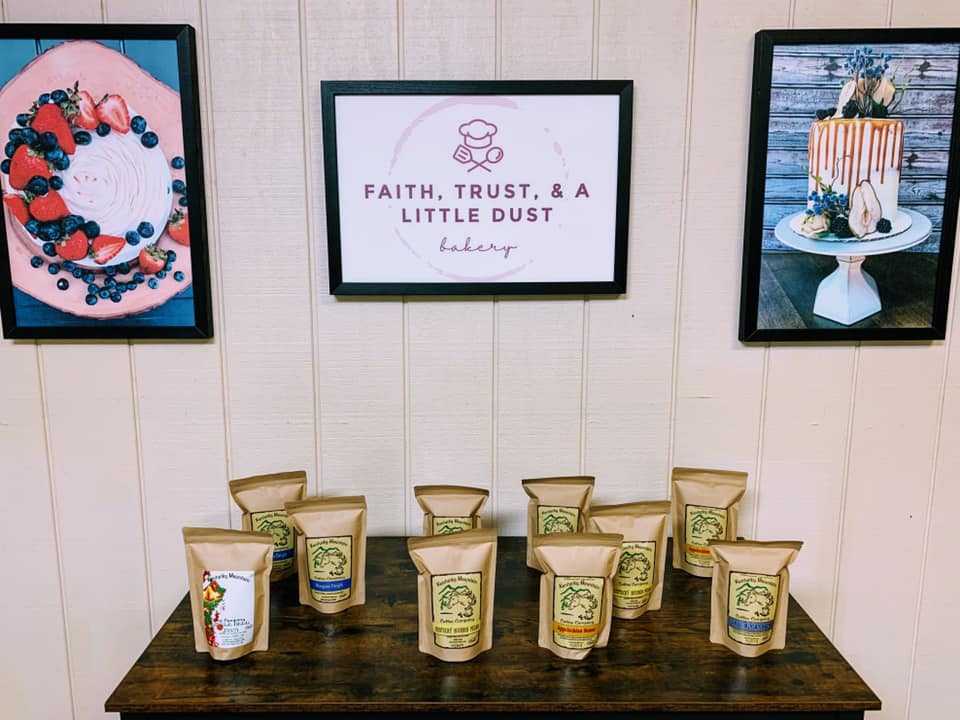 Each night, Samantha prepares dough for the next day's cinnamon rolls, danishes and more, letting it rest in the refrigerator. Each morning, she comes in 7:00am to bake the pastries fresh. After getting the daily breakfast round out, she starts working on cakes for that day and the rest of the week, including any custom orders. With three young kids, she is grateful that she now has a separate space for her business outside of her home kitchen.
In evenings and weekends, she is supported by three part-time employees- her "biggest blessings."
"Opening a storefront has been a whirlwind! I am learning so much every day," Samantha said. "My favorite part of having a storefront is being part of the community and getting to interact with my customers face to face, rather than just on Facebook. I see so many opportunities for community outreach and hopefully giving back to others."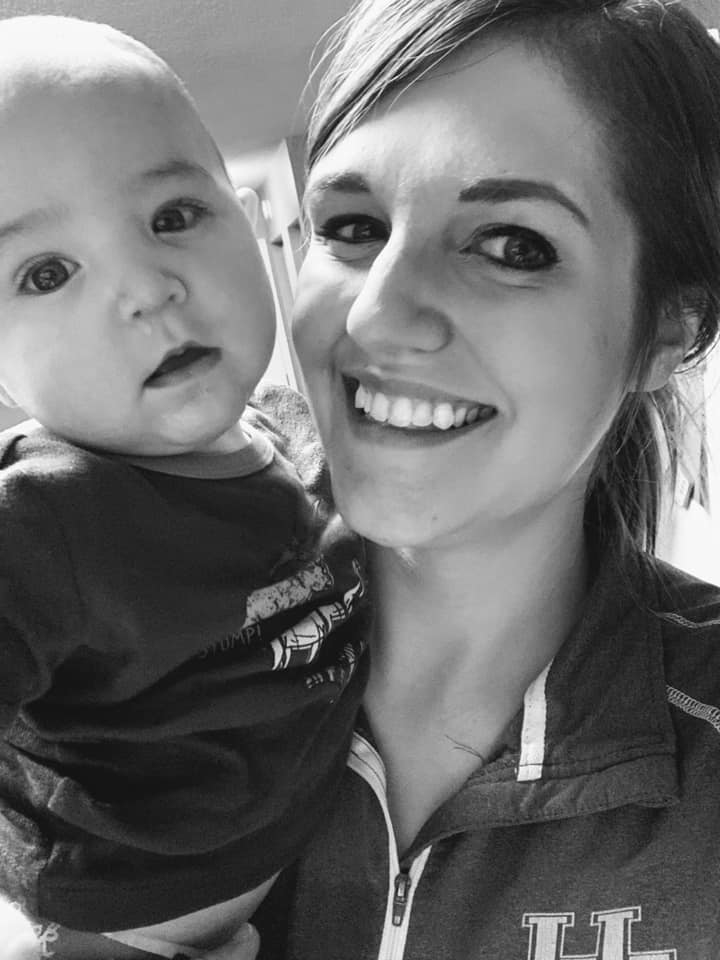 Samantha has lived in Prestonsburg her entire life. She loves the sense of community and small town vibe. She said she appreciates that is so easy to get to know people that live here when you see them so often, and is looking forward to seeing what impact the business can have on her hometown.
The Mountain Association is proud to support the new business with affordable financing. To follow along with the bakery, like them on Facebook here.