Melodie Lincavage owns Four Sisters, a shop, restaurant and farm in Richmond, Kentucky.
Melodie and her four daughters moved to Kentucky from Germany more than a decade ago.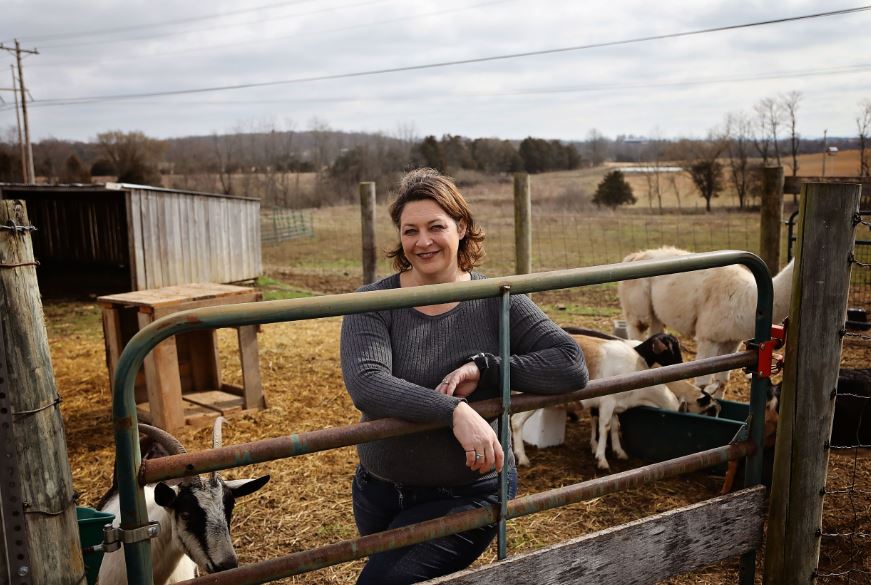 The move came when she found herself working 16-hour days. Their family decided they wanted a slower lifestyle so they could spend more time together and focus on what really matters.
Finding a nice piece of land in Madison County, they started their goat farm in 2009, establishing a small dairy goat herd. Though they sold herd shares, many customers were interested in soap products as goat's milk provides amino acids that nourish the skin. So in 2011, Melodie learned how to make soap—and business really took off!
This led her to start the Richmond Farmers Market at the encouragement of officials from the City of Richmond, opening up a sales outlet for not only Four Sisters, but many other local food businesses and farmers in the area. After this success, Melodie opened a storefront in downtown Richmond. In 2018, Four Sisters moved from their downtown location to the Richmond Mall, which gave them more space for both their retail business, the tea room and resturant. The mall, once the home of many national chains, is now exclusively home to locally-owned businesses.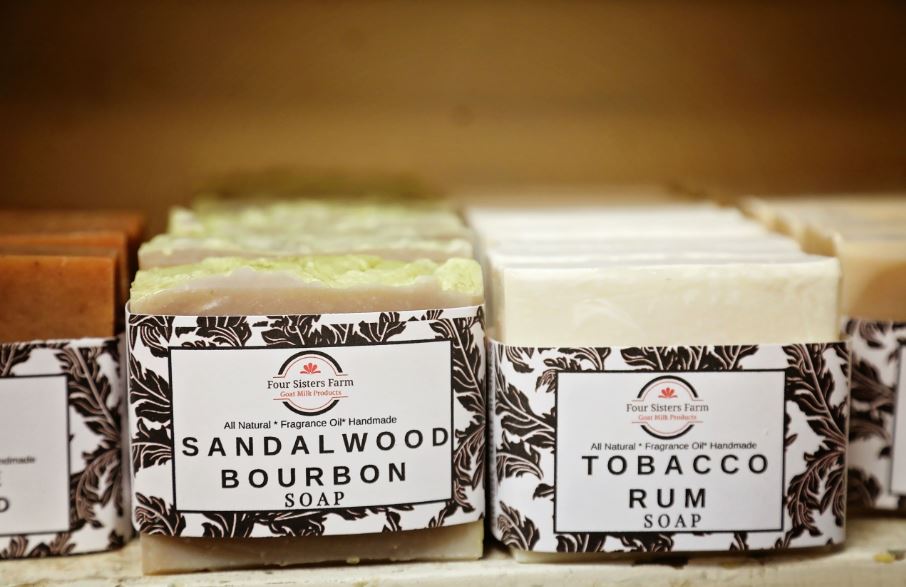 Four Sisters' product line has expanded to lotions, bath bombs, artisan perfumes, essential oils, shampoo bars, a "cut your own" soap bar, beard oil and beard balm. All new products go through three months of testing before they are sold.
"Skin will heal itself, if you let it," is Melodie's philosophy and the reason they use organic and regenerative practices and stick to natural ingredients in their products.
They try to be waste free, so packaging is minimal. They also strive to partner with other small producers in the area. Currently, they are working with a CBD oil producer in Winchester on a new soap that will have the benefits of both CBD oil and goat's milk.
Their tea room offers 90 different teas, tapas, scones, pastries, and gourmet sandwiches. Melodie loves having a place where people can relax and enjoy themselves.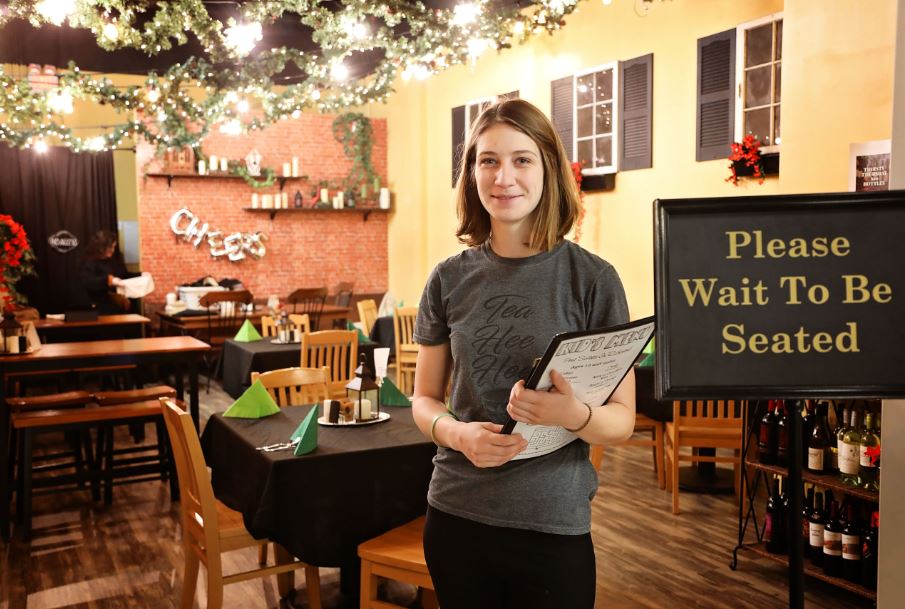 "We don't like for people to rush in and rush out. Tea takes time," Melodie said. In that way, she offers her customers a bit of what she came to Kentucky for in the first place.
Four Sisters also offers events like Little Black Dress Night, which offers customers a chance to go out and enjoy a comedy show and a $10 bottle of wine, Third Thursday Trivia Night, bourbon tastings, wine tastings, and tea education classes.
Back on the farm, Melodie loves to share with others about what it is like to raise goats. She said having a goat herd is a lot of work, but it is worth it.
"They all know their names and know when it is their turn to be milked. They love routine and are as smart as dogs, so once you train them, they know what to do – and each has a different personality. Sometimes one in the herd will become the 'midwife' and let me know when another one is giving birth."
They raise their goats using organic disease prevention and rotational grazing. One of her favorite parts is bottle feeding the baby goats, also called "kids."
When they decided to move to a larger location, they needed additional funding for renovations. MACED worked with them to do a "CrowdMatch" loan. Crowdmatch loans are available to businesses that raise money through crowdfunding, with no credit check required. Crowdmatch loans will match the amount raised by crowd funding up to $10,000 with a 5% interest loan.
For more information or to purchase something from Four Sisters, please visit their website here or their Facebook page here.