The mission of the Garrard County Arts Council, Inc., is to provide a place for visual, literary and performing arts in the county. So when they found themselves quickly outgrowing the three room space they had, they began to search for a building that would allow them to serve the growing interest in art.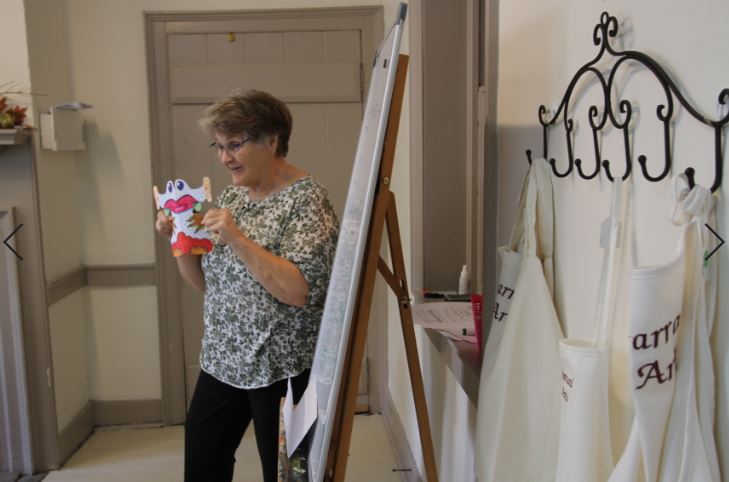 In 2018, the opportunity came for them to purchase a historic building in downtown Lancaster. With the oldest section built in 1805, the colonial log structure once belonged to the Wherritt family, but in more recent times had housed the Lancaster Woman's Club and the medical office of Dr. Nicholas Martin. Through the generosity of Dr. Martin and his family, along with affordable financing from MACED, the Arts Council was able to secure their permanent home to further serve the community.
After a year of renovations, they celebrated their grand opening in October 2019.
The new Garrard Arts Center features a gift shop and gallery, featured art exhibits, and individual studio spaces for working artists. The second floor includes a photography studio, while the first floor has several studio spaces, with six currently rented by a variety of artists – including a jewelry maker, painter, healing artist, seamstress, and more. They are currently preparing the basement to house a donated kiln and pottery studio, as well as a green room for individuals to create podcasts or videos.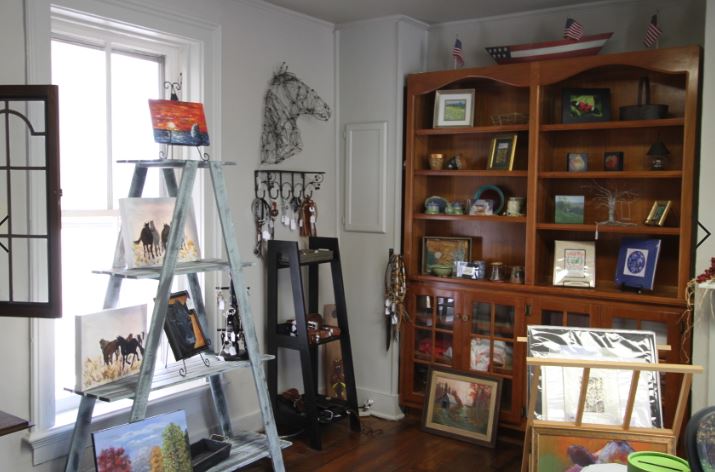 Several classrooms house a variety of youth and adult programs, workshops and ongoing classes. Programs are responsive to needs and interests in the community. For example, every Monday night features a different holistic healing event, from the healing power of sound to massage and other subjects. They also offer workshops, such as Grow with Google, to help developing artists and other business owners.
Their current Arts Outreach Program works with the county school system, homeschool groups, 4H and area Senior Citizen groups to bring arts education to many diverse groups. When we spoke to Art Director Bobbie Gale Lewis, she was thrilled to report their summer kids' art camp was so popular that they had to add a second week. Future plans include collaborating with historical exhibits and veterans programs.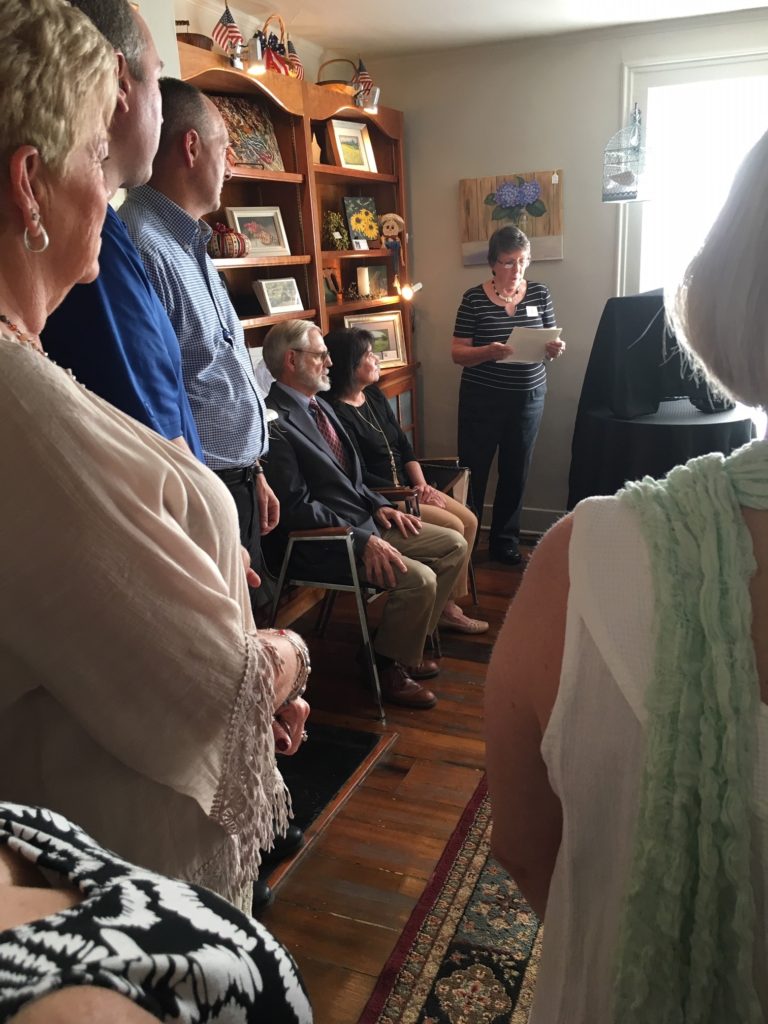 They are also now serving as Lancaster's information center for tourists to Garrard County. Previously, visitors were directed to the courthouse to receive information.
Outside of the building, the Arts Council continues to partner with various groups to foster the creation of murals, community theatre productions, and more.
Join them on December 7 as they celebrate the holidays with their annual "Santa Paws" pet portrait fundraiser. They have had everything from dogs and cats to pigs and chickens!
We are proud to support the Garrard County Arts Council and their new home.