Mark Vogt lives in Irvine, Kentucky, a beautiful town on the banks of the Kentucky River.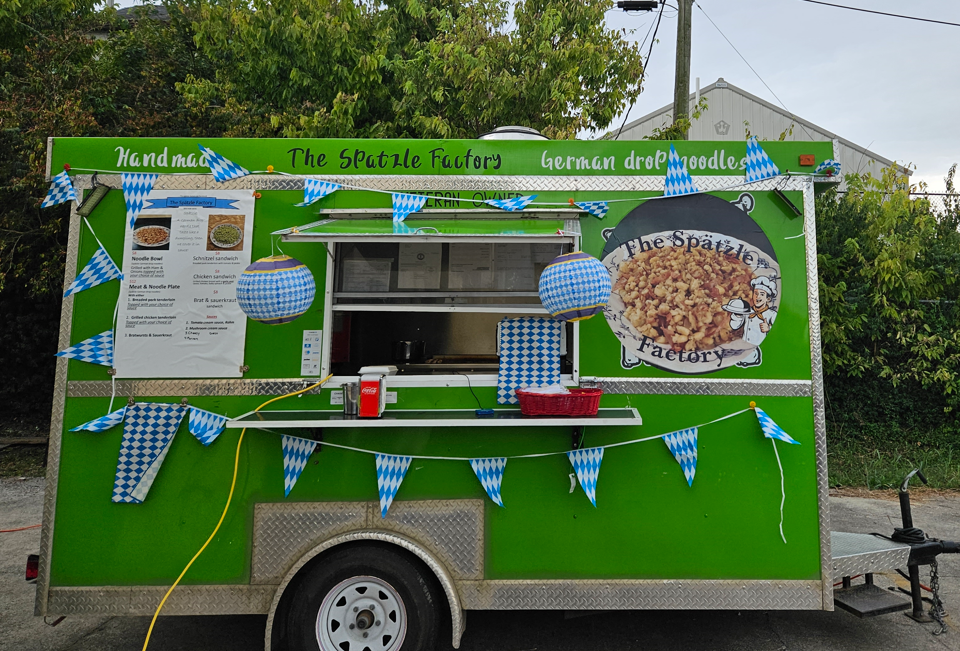 Like many small-town residents, he was always wishing for more restaurant options. His idea to start a food truck came of his constant thought: "I sure wish I could go somewhere for something besides a cheeseburger or Mexican food."
After looking into restaurant ideas over the course of several years, the right opportunity never presented itself.
"With floods in the area, and then the pandemic, it seemed like I kept hitting roadblock after roadblock," he reflected.
It wasn't until last October that it dawned on him. His daughter, Alicia, who lives in Germany where he was previously stationed with the US Army, came over for a visit. She had been sending him store-bought spätzle noodles for years, a type of German egg noodle that translates into "little sparrows" because of its small shape. Traditionally, the dough for the noodles is made, then pressed into a board and dangled into boiling water.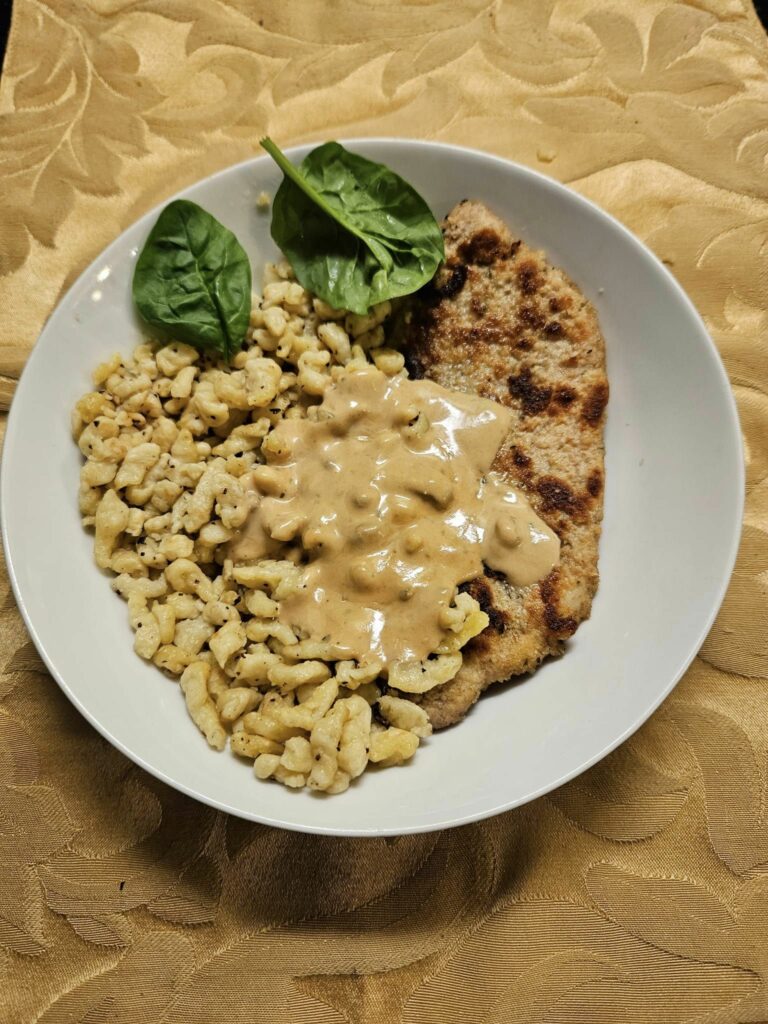 On this visit, his daughter brought him a press-board so that he could make the noodles on his own, the traditional way. He realized this was it.
Mark quickly got to work on the idea to start this noodle-themed food truck, with his daughter serving as his authentic German (and social media) advisor.
He contacted Veteran Affairs who presented him with a list of lenders and other resources for starting a small business. After securing financing from Mountain Association, he purchased his equipment and got to cooking as The Spätzle Factory.
"What makes spätzle special is that it really soaks up sauces, so not only can you add variation to the type of dough, but you add sauce combinations. For example, I can offer a spinach spätzle with mushroom sauce."
In addition to noodles, he offers a weekly special, for example a schnitzel sandwich (pork sandwich for his American audience), roast beef and spätzle, and turkey or lamb chili. As a farmer himself, he strives to source locally whenever possible.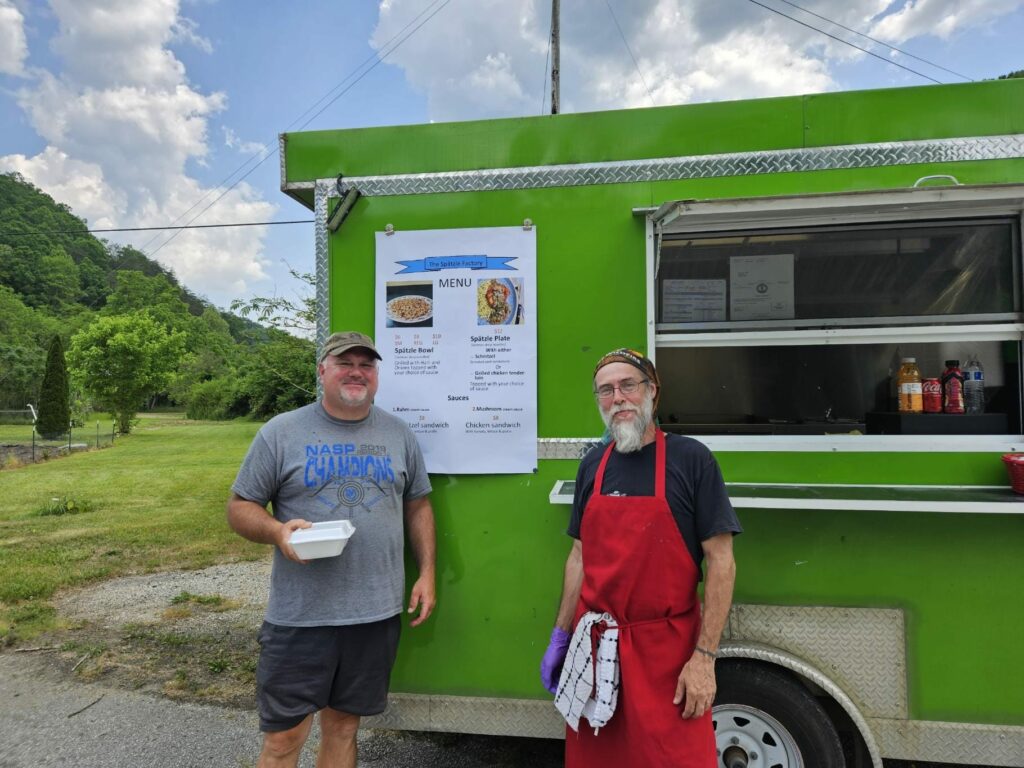 Mark has drawn on his experience as an interpreter for the Forest Service to think of ways to draw hesitant people in. He has made changes to his signs, and always hands out small samples and words of encouragement if people look unsure.
He said the wonderful people at Abettor Brewery in Winchester gave him his first 'gig', where he continues to cook every weekend, along with other appearances at other events across Clark, Madison, Fayette and Powell counties. Demand has grown to where he can no longer use his food truck as a kitchen for preparing the dough and now uses the Estill County Extension kitchen.
This is Mark's first year in operation for Oktober Fest celebrations. He has plans for pretzels, pumpkin spätzle, sauerbraten, which is like a pickled roast, and cabbage.
Here are some upcoming places you can try out his dishes to celebrate Oktober Fest:
Dreaming Creek Brewery in Richmond: September 30
Rock House Brewery in Lexington: October 14
---
For more information, check out The Spätzle Factory Facebook page.