Sarah Stahl, owner of Pink Pig Yarn Shop in Pikeville, Kentucky, is a self-described "crocheting chemist."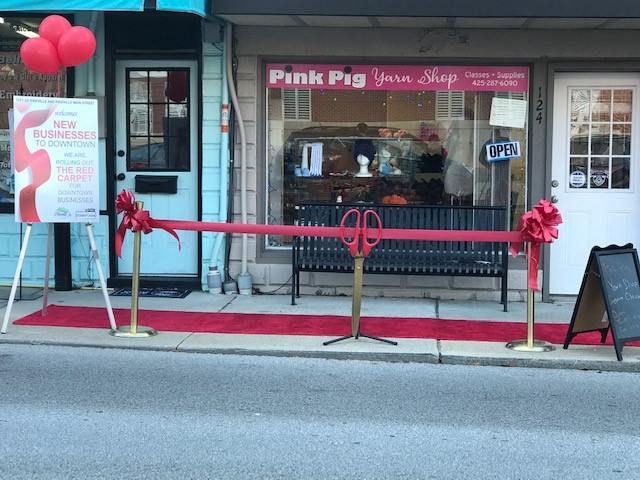 Sarah started crocheting while she was studying chemistry in graduate school. The hobby began as a way for her to stay calm, and she quickly discovered she was quite good at it. She found she could teach herself new techniques easily, and troubleshoot any issues by researching online.
Having moved to Pikeville in 2015, Sarah said she always had trouble finding yarn that she really liked at the big box stores in town. Years later, when she found herself out of work, she decided to create her own job and began to look into starting a business selling all things yarn.
In October 2020, Sarah cut the ribbon on Pink Pig Yarn Shop in downtown Pikeville.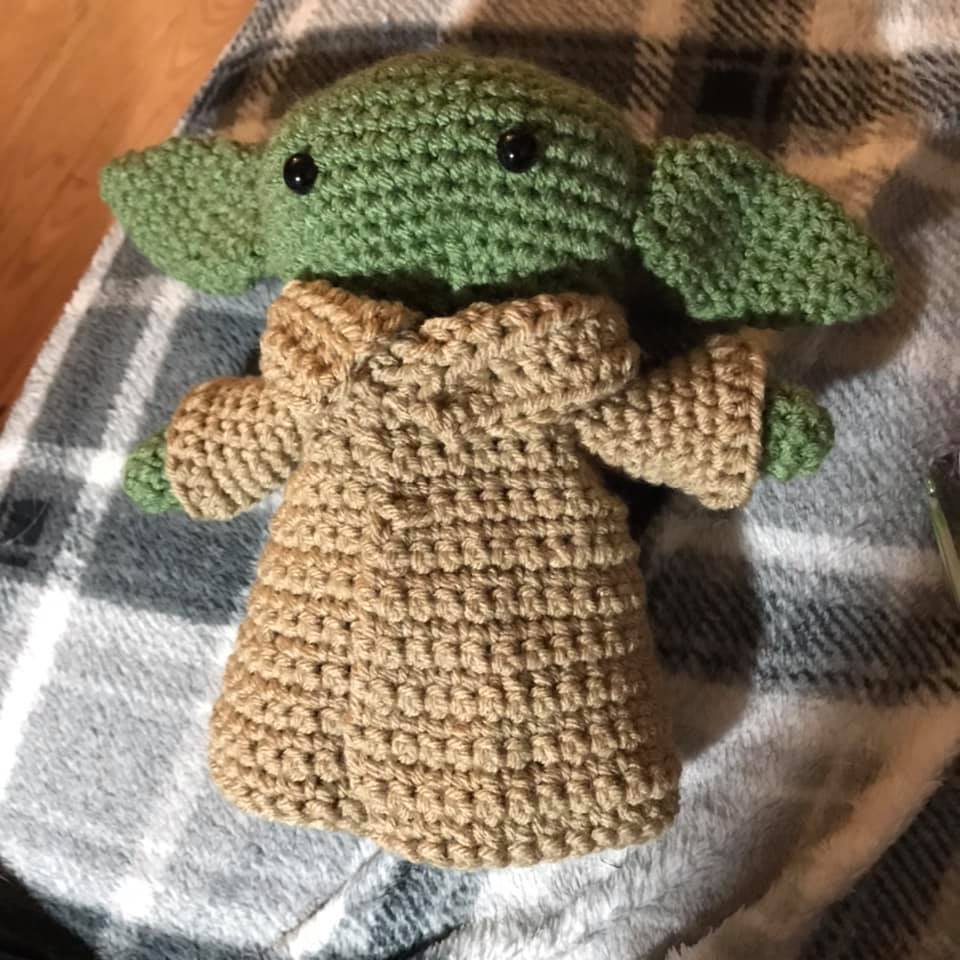 "A lot of experienced crocheters and knitters stop in excited to check out new products and are quite happy with what they find in the store," Sarah said. "A lot of people also come in simply because they have never seen a yarn shop."
In opening the shop, Sarah became the first deaf small business owner in Pikeville (as far as she knows). She uses a cochlear implant to hear and a captioned number for phone calls.
Though planning events is tricky right now, Sarah continues to offers a variety of classes where participants can gather safely. To build community and to build awareness of her shop, she also offers a number of unique specials. For example, during the winter she is running a special in collaboration with Faith Life Market on supplies for scarves and mittens in order to encourage customers to knit for those in need. In February, she is offering a free class or discount on supplies for first responders.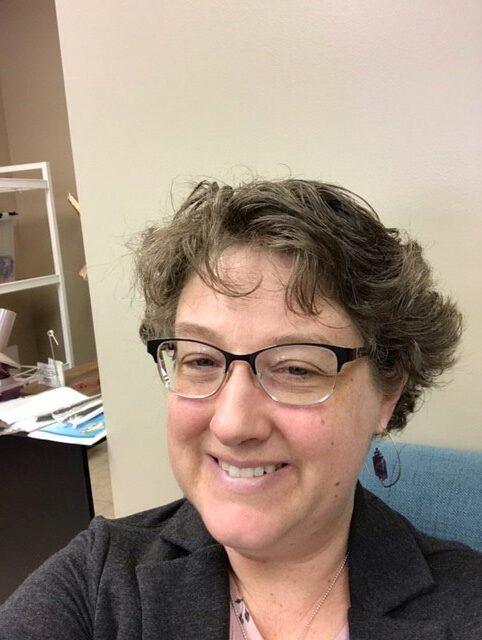 After this year's holiday break, Sarah said a lot of medical and undergraduate students from the University of Pikeville came in. Many had received gift certificates from friends and family. She is excited to offer products that can help the students find peace and calmness during their studies, just like how she got started all those years ago.
When asked how she got the name for Pink Pig Yarn Shop, Sarah laughed. She said she randomly began gifting her mother items with pink pigs on them and never stopped. It became a running joke in their family, and she decided to name the business as a way to memorialize her mother. And staying true to her crocheting chemist title, Sarah continues to work part-time doing lab testing for Dueling Barrels Distillery.
Like many other start-up business owners, Sarah said she found the Mountain Association after some issues with applying for a loan from a commercial bank. We are proud to support Sarah with her business.
Be sure to follow the Pink Pig Yarn Shop on Facebook to stay up to date with everything they have to offer. The store is open Tuesdays through Saturdays from 1:00pm to 6:00pm.