From Mamaw's table and grandad's rocking chair to your old toy chest, many families have beloved heirlooms that get passed from generation to generation, gaining a few dings and chips along the way.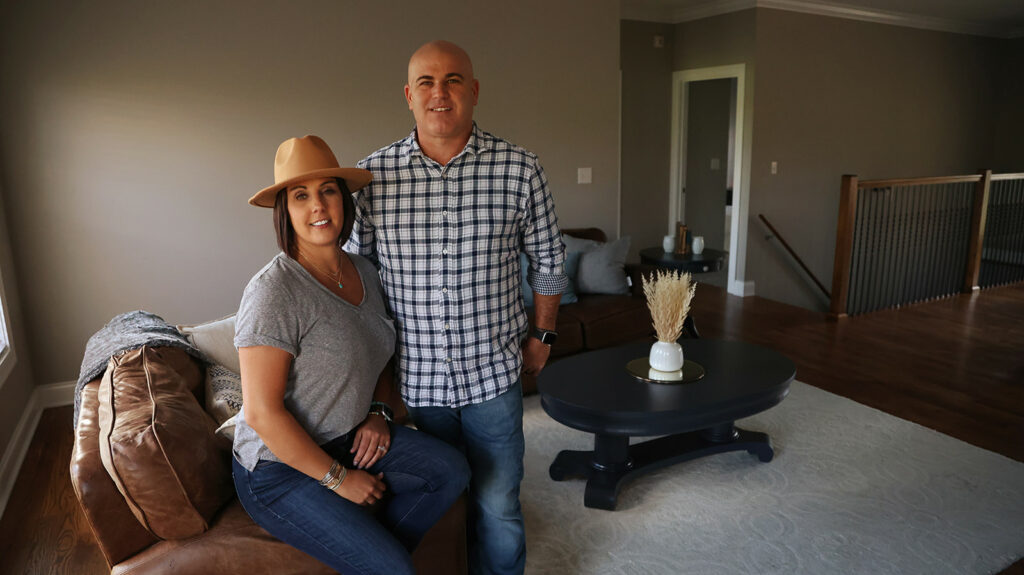 Brittany and Richard Whitis of Somerset help families restore vintage furniture, as well as offering a variety of other home décor and painting services.
Their business, Vintage Bleu by Brittany, is inspired by Brittany's own family, originally from Perry County, Kentucky. Her dad built furniture growing up, recreating pieces that her mother would see in stores and catalogues. She was always helping out by painting his creations.
Though she originally wanted to go to school for interior design, Brittany ended up studying Family and Consumer Science. Gaining a teaching certificate, she taught at Eastern Kentucky University's Manchester campus as an adjunct instructor. She worked at the campus part-time and filled in with painting and selling furniture on a word of mouth basis. When people began to ask her to paint their family heirlooms, Brittany began looking into establishing a formal business.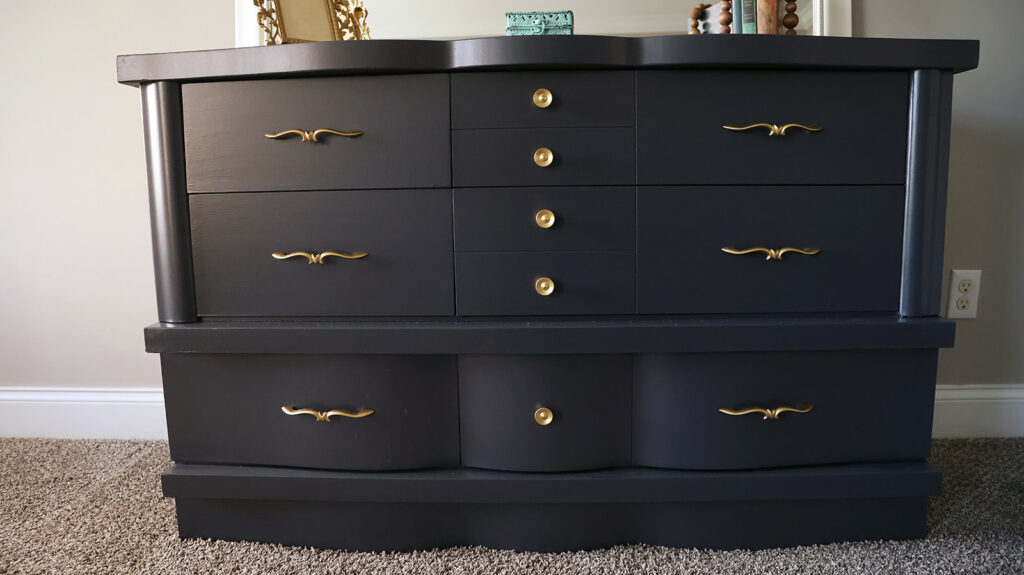 She said at first it was scary being entrusted with these items, but she quickly grew to love it. Now, she is a full-time small business owner. Her husband, Richard, just joined her this August after leaving his full-time job.
The pair has customers all over eastern and central Kentucky. They often visit family in Perry County and pick up furniture from clients, returning it on the next visit.
In addition to the furniture business, they also offer custom décor and interior design services, which is one of Brittany's favorite parts of their business. When much of the nation went on lockdown, Brittany said they were high demand for décor and other projects people wanted to complete around the house. Additionally, since housing market has shifted over the past year or so, they have stayed busy with staging homes for realtors and home owners, working on new builds and assisting with flipping homes. They have even traveled out of state to support clients as far as South Carolina and Pennsylvania with new homes or short term rentals.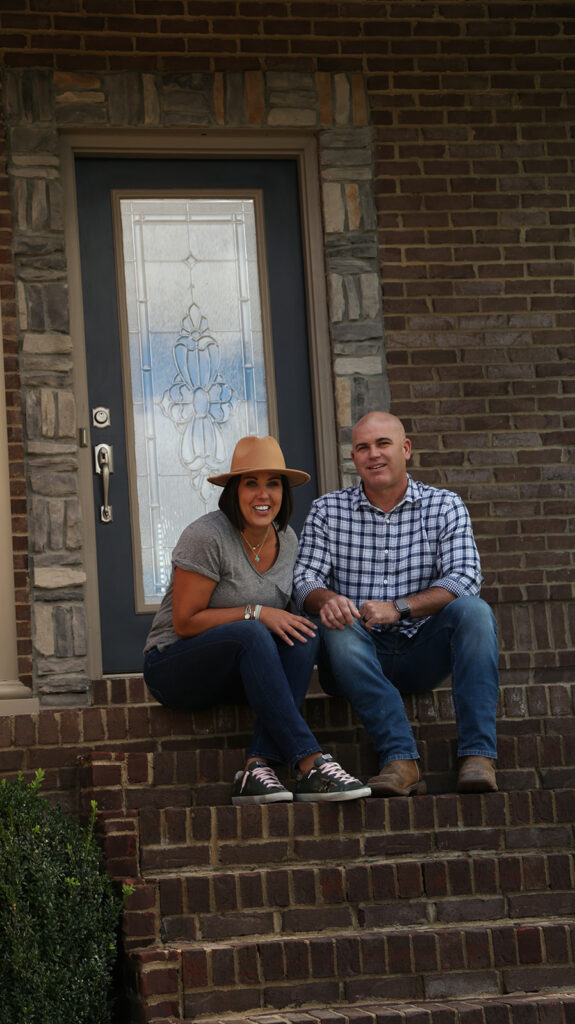 Working with another small business owner and friend, Brittany and Richard are managing a cabin Airbnb in Somerset and are looking forward to opening 3-4 more Airbnbs within the next few years. They are also considering opening a brick and mortar, alongside Airbnbs on a small farm, to sell their handpainted furniture and for pop-up vintage markets.
Though the pandemic hasn't negatively affected their business very much, with the ongoing uncertainty, Brittany decided to go ahead and connect with a local bank to apply for a PPP loan, who referred her to the Mountain Association.
"A lot of times, as a sole proprietor, we get forgotten. Many times, a small business is considered under 500," Brittany said. "So with just the two of us, we were so happy to be approved for a PPP loan and help give our family some breathing room for operating a business in such uncertain times."
Having increased financial security with PPP loan allowed Brittany's husband, Richard, to make the leap and join Vintage Bleu full time. They are excited for their family business and to have increased flexibility and safety with Richard "at home" with the business during the pandemic.
We are proud to have supported Brittany with her PPP application, getting her the funds within 2-3 weeks of her application. Now, we are partnering on the steps to get the loan fully forgiven by the Small Business Administration.
"This has been a super easy process and everyone was great to work with. Having four children, ages 7 to 16, I appreciate being able to handle everything via email," Brittany said on working with the Mountain Association.
To learn more about Vintage Bleu and to follow along, check out their Facebook page.