There's a saying about small places: They're often referred to as "one-stoplight" towns. But Livingston, Kentucky – which only had 226 residents according to the 2010 Census – takes it a steps further; There isn't a single stoplight on its Main Street.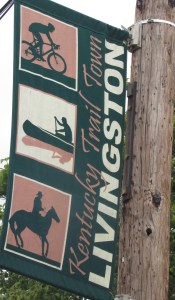 Even when the L&N Railroad first came through town in 1870, Livingston stayed small. But the town's size hasn't kept its residents from dreaming big. Over the past few decades, those residents have come together to make changes in their community to hopefully draw in visitors and potential new residents.
Major work started in the early 2000s with a grant from the Rockcastle County Development Board to literally paint and fix up the town. Out of that effort, the community formed the Livingston Revitalization Committee.
With the town's access to the Rockcastle River, its proximity to the Sheltowee Trace (a 300-mile national recreation trail that spans the Daniel Boone National Forest, Natural Bridge, Cumberland Falls and Pickett State Parks in Kentucky and Tennessee), and to I-75, one of the Committee's major goals was to become designated as a Kentucky Trail Town.
The Trail Town designation brings with it marketing support from the state Department of Travel and Tourism – support that could otherwise cost communities nearly $50,000, a sum most small rural communities don't have on the books.
The Livingston Revitalization Committee established trail heads with signage, created a visitor center in the old schoolhouse on which the committee led revitalization efforts (read the story of the renovation here), crafted plans for emergencies and rescues on the trails, and generally worked to make the community friendly for bicyclists and other visitors. They even worked to create a bicycle ferry for cyclists to pull themselves on a cable across a calm part of the river.
This hard work paid off and in 2013 when Livingston was designated as the first Kentucky Trail Town in Eastern Kentucky and only the second in the state at the time (now there are about 14).
The designation has brought in more visitors to the small town and has generated much excitement in the community. New businesses have set up, offering more places for visitors to stay, eat and shop. For example, Rockcastle Outdoor Company, an outfitter that does canoeing, kayaking and caving, opened in 2016. This added to the outdoor options that 2007-established Just Kik-N-It Ranch, offered with its boat rentals, caving, horseback riding and farm fresh products.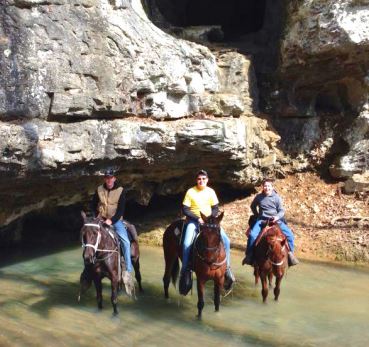 "I always say we were victims of highway robbery. I-75 came through and took all of our traffic. But this work has given everyone a sense of pride back in the community," Livingston Mayor Jason Medley said (who is also the town barber and maintenance man, among other things).
"Now people are starting to see that Livingston is a safe and fun place to raise your family, and that we can have some of the conveniences of living in a bigger city, but with small town charm."
Much more work has taken place over the past six years since their designation, including the renovation of another building on Main Street known as The Depot or Livingston Station. The historic building is now a beautiful event space for weddings and other rentals, and every Friday is home to the World Famous Gospel Singing Night.
"We have had visitors pop over from the interstate from Japan, Russia, the Middle East to sing at the event," Medley said.
They also hope to add music nights on Thursdays and Saturdays at The Depot. Others in the community have started music festivals, including the Trash Bash and the annual Moonshiner's Ball, tying in with the legendary nearby Renfro Valley and Kentucky Music Hall of Fame in Mount Vernon.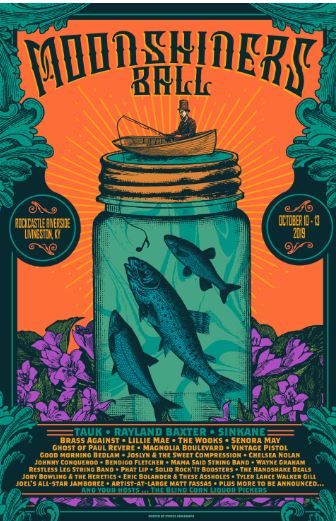 Their upcoming plans include continued work on Fishpoint Park, which is a 40-acre wooded area that has trail access to a unique water spring called the Boils. Medley said they hope to building a shelter with primitive camping, more hiking trails, bouldering, and potentially, cabins and treehouses. They also continue to renovate more sections of the school to create rooms for children and youth activities.
With local assets and strong community involvement, healthy options for exercise and recreation can improve the quality of life for residents, and attract visitors looking for outdoor adventure. Livingston is a model community for this work. These opportunities are essential to creating Appalachia's New Day.
About: This is story #43 in the Appalachia's New Day campaign, a new storytelling effort launched in June 2019 by MACED for Eastern Kentucky communities. We can work with you to help identify, shape and amplify stories about businesses, programs and initiatives in your community that are helping build a new economy. Read more stories here. Contact us or sign up here if you would like more details.