On August 9, 2023, staff from the Mountain Association talked with more than 75 community members who came out to share their thoughts on our downtown Hazard redevelopment project. The community kickoff was designed for us to gather input on the vacant three-story building we purchased last year.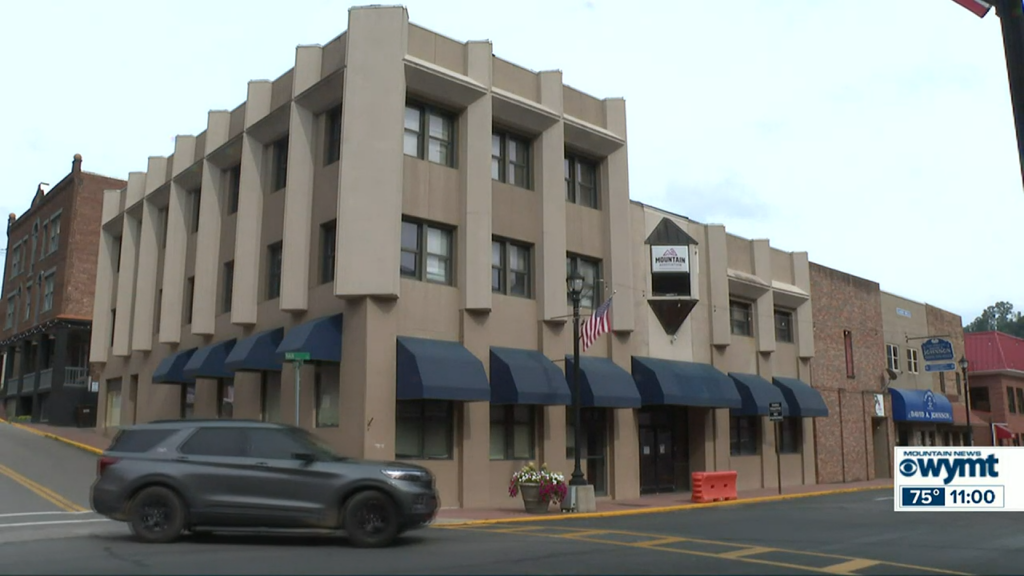 Located at a key intersection of the town's Main Street, the 11,000 square-foot building has anchored downtown for decades. Unoccupied since 2016 when First Federal Savings & Loan moved, the building is in need of major repair and an overhaul to serve today's community. Over the next few years, the Mountain Association will be redeveloping the building to create spaces for business and residential use. We are working with an award-winning architecture firm, Deco Architects, based in Somerset, Kentucky, on the design work.
"This building was empty for seven years, and we are asking the question: how can we bring these back into use?," said Peter Hille, Mountain Association's president to WYMT News about the meeting. "We want to hear from the community about what they see as the vision for downtown Hazard 5, 10 years from now and how this building can be part of that."
Mountain Association and Deco facilitated the open house style forum, sharing some initial first draft renderings with excited community members of all ages (youngest being 6 months old!). Attendees wrote up their thoughts in response to various prompts on posters, sharing great ideas and important considerations.
"There's a couple different ways to design, one is top down, where we say 'Hey, here's what everyone is going to get, we've come up with this,' and the other is bottom up, where there's a lot of community focus and a lot of feedback," described Derek Philips, Deco's Architect.
We are currently reviewing feedback with Deco and incorporating input into the next part of the design process.
If you have thoughts you'd like to share or questions about the process, please contact Les Roll at les@mtassociation.org. Learn more background about this project at mtassociation.org/479main/.