Many communities across the nation are re-examining what they have always been told about their place and who was involved in its history. People of color, LGBTQ+ people and women are often erased from important stories of the past that shape our present. Because of historic injustice, systemic oppression and ongoing inequities, many people have been excluded from community planning processes.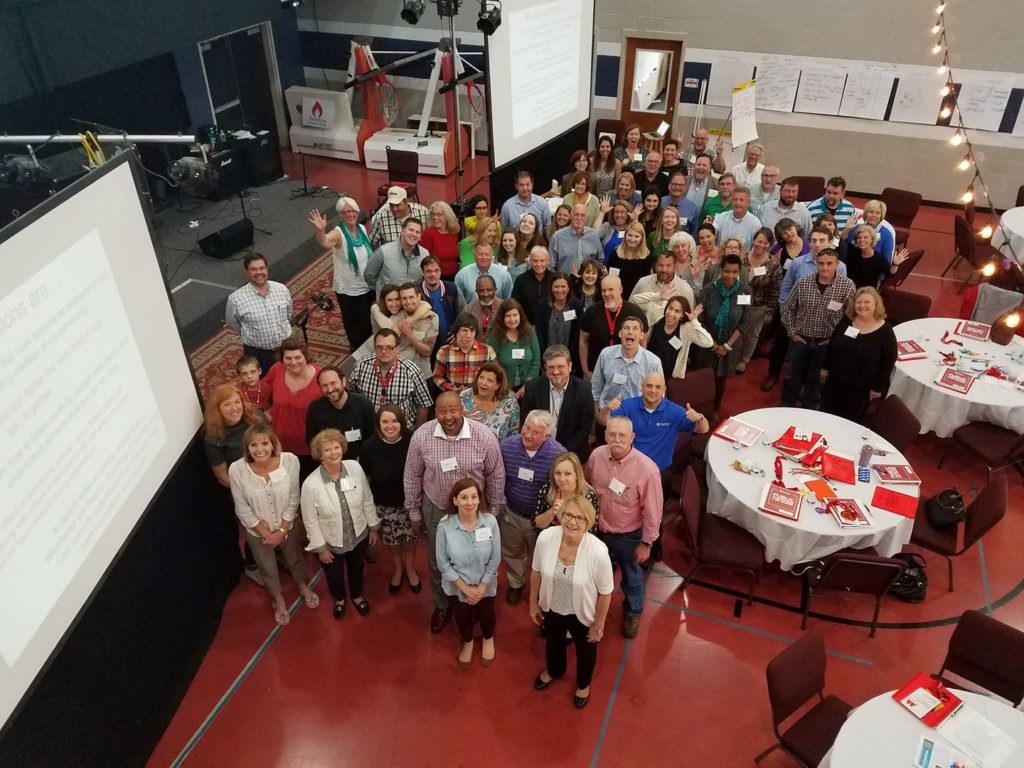 Several Kentucky initiatives are creating new inclusive spaces for conversation and change. One such community is Clark County, which has been working for four years to better address racism and classism in the county.
Community leaders do this work through Better Together Winchester, a group born in 2016 out of Winchester's Public Innovator Lab. The training focused on teaching participants to "turn outward" in order to listen, and to be authentic in advocating about a topic of concern in the community. Several topics were identified, including the issue of racism and classism in Clark County.
Led by Pastor Marvin King of First Baptist Church and leaders of Emmanuel Episcopal Church, the group realized that racial equity work started with the white community and worked with a community coach from the Harwood Institute for 1.5 years to create an action plan.
Better Together Winchester hosted four intensive workshops in 2019 that tackled implicit bias, cultural competencies, and the role race plays in institutions. The workshops were supported by The Greater Clark Foundation, the Clark County Health Department and Clark Regional Medical Center, all of which were also involved in the planning. Edward Palmer, Sr., Chairman of the National Coalition for Juvenile Justice, facilitated the workshops.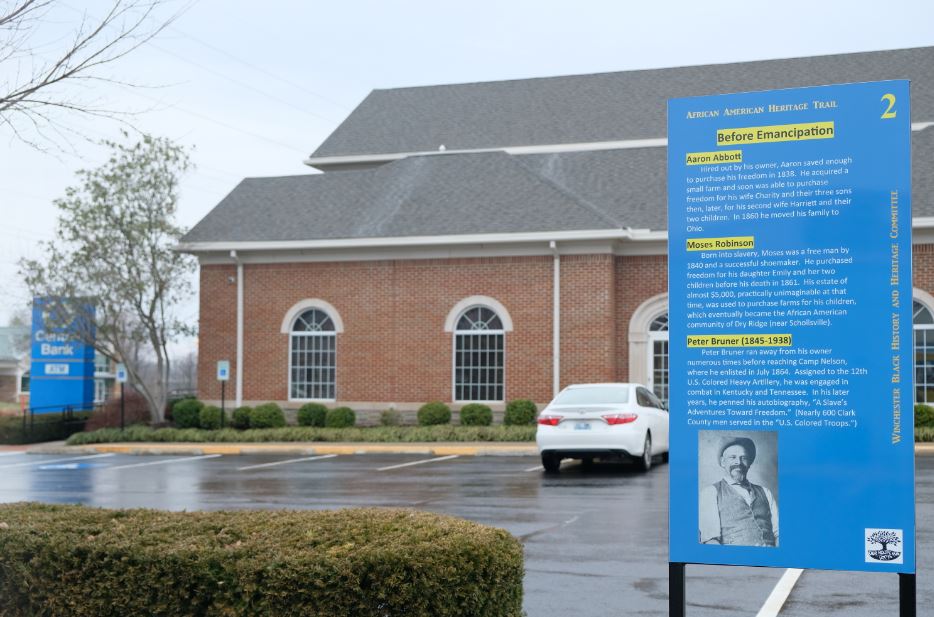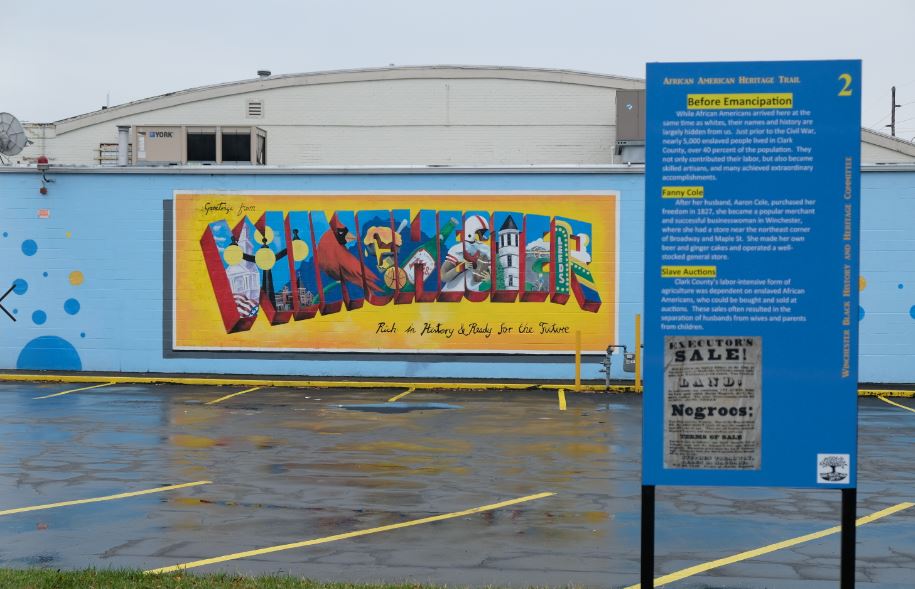 More than 65 people attended the entire series, with more than 260 attending one or more individual workshops.
Community conversations since the 2016 Lab and these intensive workshops have led to powerful steps toward conversation and awareness.
In 2017, the youth council at Winchester's Leeds Theater created a play, "Outside Our Doors", based on their interviews of people who have been marginalized in Clark County, including people experiencing homelessness, people of color, and those affected by addiction.
In 2019, the city-wide African American Heritage Trail was dedicated, bringing more visibility to the lives of African Americans in Winchester that have been instrumental in the lives of its citizens, from the pre-Civil War era to Jim Crow and on through segregation.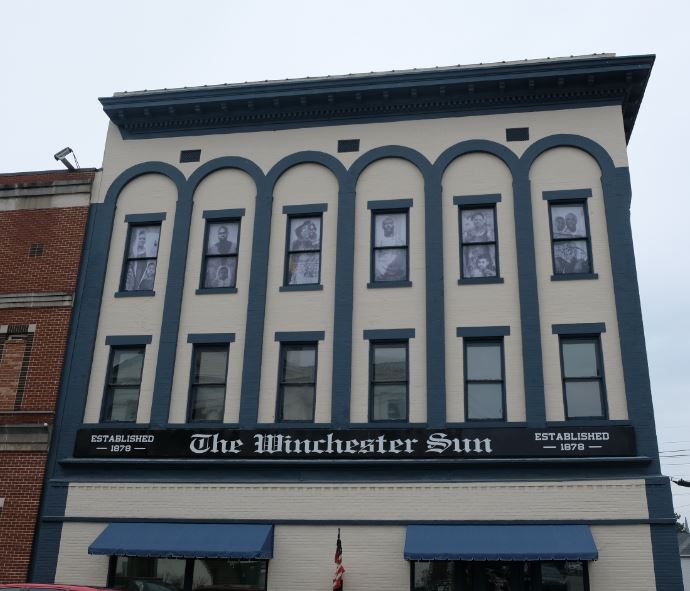 The I Was Here photography exhibit traveled to Winchester and highlighted the history of African Americans in the town. The windows of the Winchester Sun houses portraits of African Americans, looking over the Clark County courthouse, a site where people who were enslaved were once sold. A second stage of the project, "Shape Shifting: Becoming Each Other", tells the story of a young boy who was sold into slavery from Winchester. Winchester residents were models for this phase, tying history to the present. These exhibits can be seen at the Winchester Opera House until they are placed in their permanent homes in Clark County businesses and organizations.
Winchester-Clark County Parks and Recreation recently applied for and received a grant to explore changing their master plan to ensure every resident lives within a ten-minute walk from a park. Walk-Bike Clark County is exploring sidewalk accessibility in neighborhoods across the county. These two groups are looking deeply at race and class in their planning processes.
Better Together Winchester recently hosted a voter forum and a community town hall in a more easily accessible location than where meetings are typically held to increase community engagement. They have an eye toward future forums about the 2020 election.
"We have made strides, but we have not arrived," said Kelly Hutchens, a member of Better Together Winchester.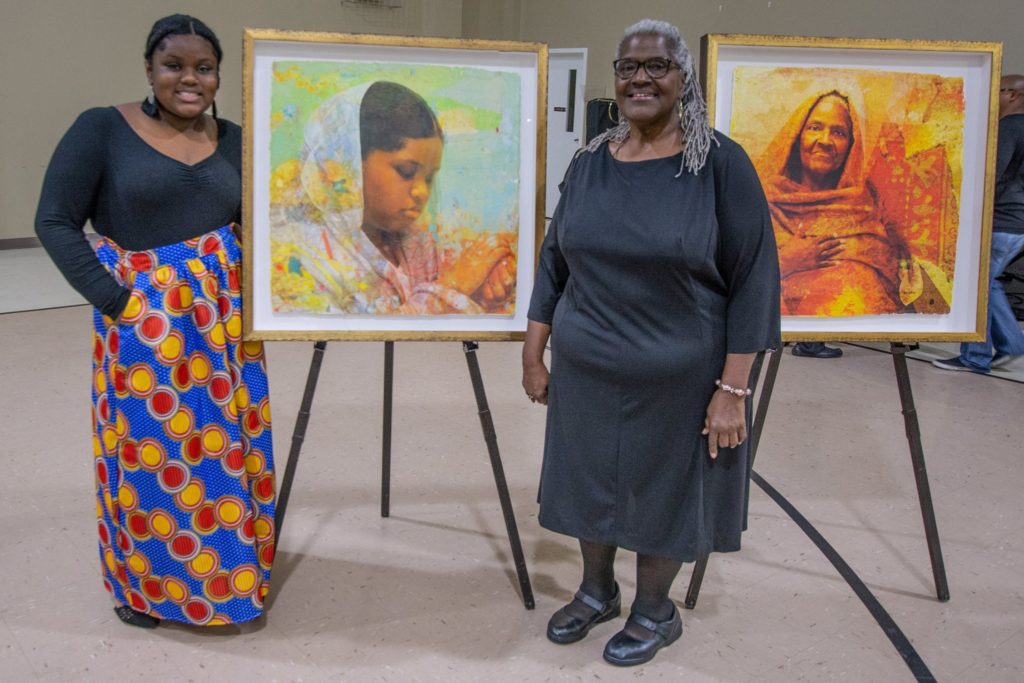 More communities are acknowledging that more needs to be done to make sure people of all ages, genders, orientations, races and classes are supported and welcomed. This work will take many years of dedication to having difficult conversations and being intentional about countering centuries of historic injustice and systemic oppression that supports ongoing inequities. This work is essential and well worth the difficult moments. We are all better together.