The first radio broadcast from WKIC in Hazard went over the airwaves on November 23, 1947, from the Hazard High School auditorium. Ernest Sparkman joined the station a few days after that inaugural broadcast as a singer with his Country band, the Kentucky Hilltoppers. A few years later, he became an announcer and then started WSGS, then known as WKIC-FM. It was the first FM station in the Eastern Kentucky coalfields, and the first on the FM dial with a Country music format.
WSGS's original studios were located in the basement of People's Bank on Main Street in Hazard. One of their early programs was the "Man on the Street" show wherein announcer Hugh Dunbar interviewed anyone who happened to walk up to the microphone.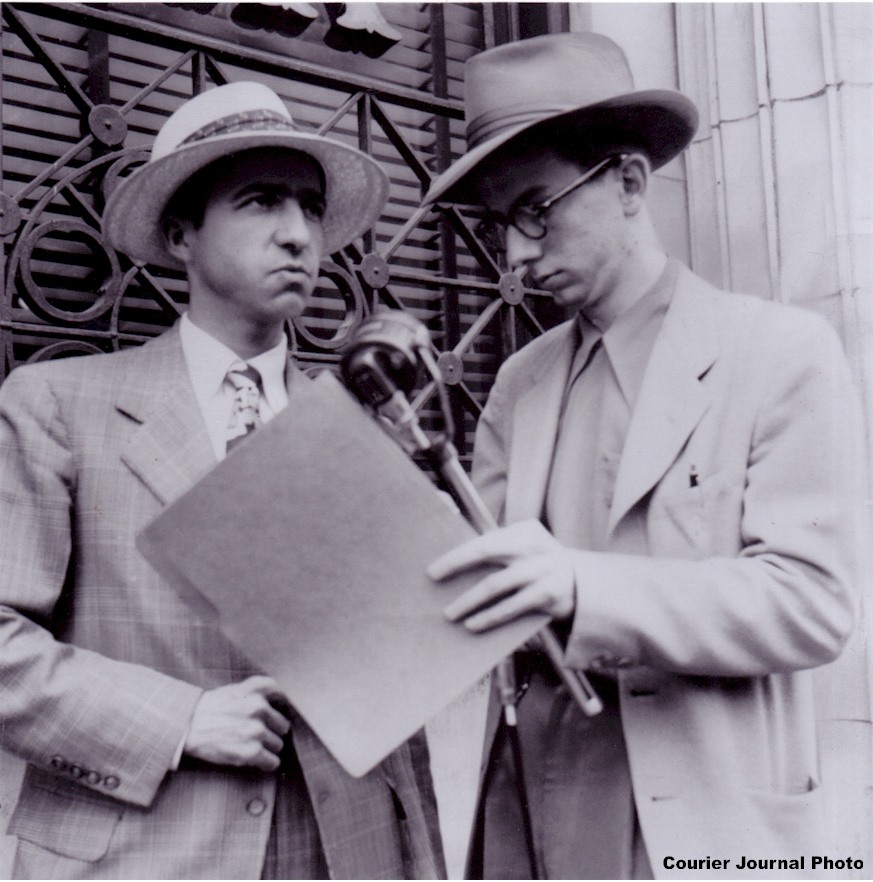 WSGS recordings hold a big part of Hazard's history, and now the next generation of owners, Faron and Shane Sparkman, sons of Ernest, are working to preserve even more memories.
Shane started the "Flashback" program on the radio because he has an interest in Hazard history. "Flashback" references something that happened on a particular day in history in East Kentucky. This segment plays three times a day, and can be as short as two minutes or longer depending on what topic is being covered. Shane also began developing an archive of historical photos and sharing those through the radio station's Facebook page.
He shares photos from as far back as the early 1900s, when Main Street roads were dirt and most of the buildings were simple wooden structures, to the 1950s when the area was bustling with people, classic cars and busy shops. He also shares images from more recent decades.
Many of the photos have been donated to WSGS, including photos from well-known local photographers, Sanders Petrey and Paul Gordon. Recently, the Sparkmans took in a donation of 100,000 negatives.
Shane said he combs through the thousands of photos and negatives, looking for "interesting things that happened in this tiny town." He spends many Saturdays at the Perry County Library looking through old newspapers on microfilm, or online at newspapers.com, for further information about what he finds.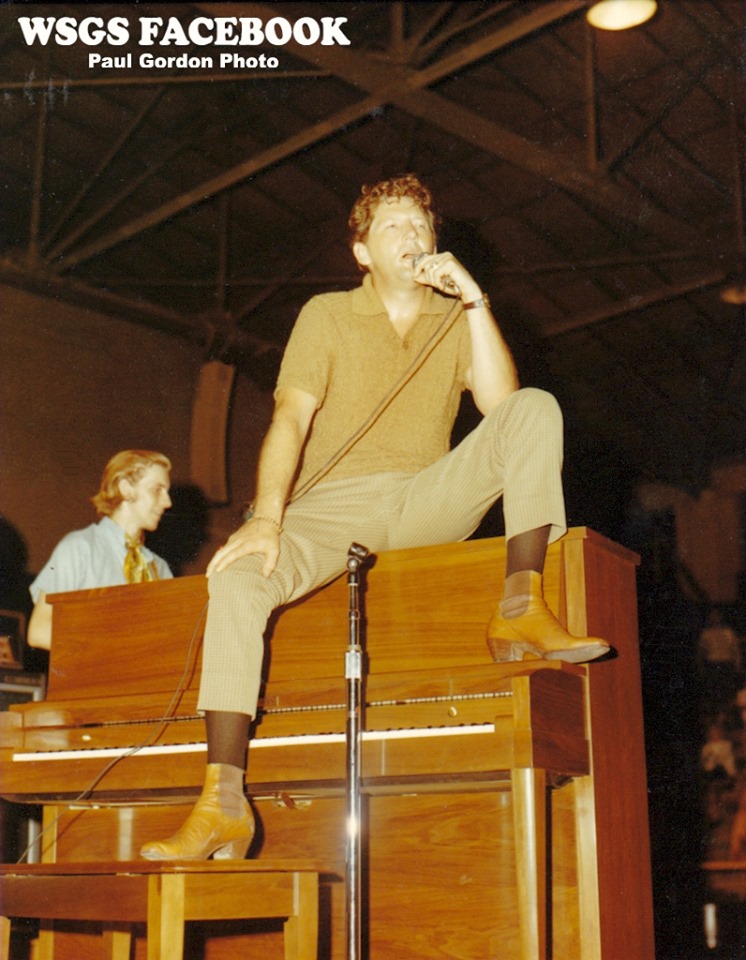 "As a kid, I was watching movies of Laurel and Hardy. Anything old, I thought was great," Shane said when asked about how he became interested in archiving work. "The most exciting gems are negatives and slides, and transferring those to digital. Some of these may be things that no one has seen."
One example of that is photos from a Jerry Lee Lewis concert in 1970, hosted at the Memorial Gym in Hazard, and opened by Ralph Stanley. Shane, who grew up in the area and is well versed in its history, had never seen photos from the concert. Sparkman said the photo series from this concert was very popular on Facebook.
He said photos from La Citadelle motel are always popular. La Citadelle was situated on a mountaintop, and was a resort hotel started by Lawrence O. (L.O.) Davis in summer 1958. La Citadelle closed in 1997, but is still beloved by a certain generation of Hazardites. It was a place many vacationed, including University of Kentucky basketball coach Adolph Rupp, singer Glen Campbell, and the stars of "The Dukes of Hazzard." The building is now occupied by Spalding Engineering, and closed to visitors. Sparkman said photos of the Mother Goose, a building built in 1940 that is in the shape of a goose, are also very popular.
Sparkman serves on the board of the Bobby Davis Museum and Park, which houses more historic photos of the area, and hopes that one day they can have a systematic way of preserving all of these items from Hazard's past.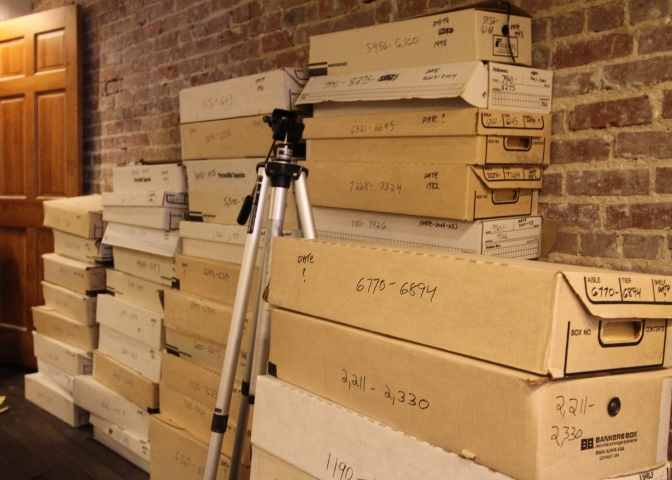 WSGS is currently looking for funding to hire an intern to work on a digital archive of the photos so they can be made even more available for the public.
This is just one example of archive projects in and about the region. Alice Lloyd College in Knott County houses multiple collections, including the Appalachian Oral History Project, which began in 1960 and has now become a project between four schools and three states to record oral histories and folklore from Central Appalachia. Berea College, Pine Mountain Settlement School and Appalshop also house rich archives covering decades of Appalachian Kentucky history. Appalachian Curator, based at University of North Carolina – Asheville, is a newsletter focused specifically on Appalachian archives. Their audience is scholars, students, researchers, archivists, librarians and anyone else with an interest in resources that document Appalachia.
Preserving these local histories helps us know where we came from, and where we are going with Appalachia's New Day.
About: This is story #23 in the Appalachia's New Day campaign, a new storytelling effort offered by MACED to eastern Kentucky communities. We can work with you to help identify, shape and amplify stories about businesses, programs and initiatives in your community that are helping build a new economy in eastern Kentucky. Read more stories here. Contact us or sign up here if you would like more details.
WSGS plays country music, and can be heard throughout Eastern Kentucky and parts of Central Kentucky, Virginia, West Virginia, Tennessee and Ohio. They broadcast a 100,000-watt signal and have a greater coverage area than any FM station in Kentucky according to FM Atlas, a national publication. WSGS is owned by Mountain Broadcasting Service, Inc. The Sparkmans also own WKIC, which is top 40 station, and WZQQ, playing rock, and WJMD, playing Christian music.