Kentucky is one of many states with a child care assistance program, which reimburses child care providers who accept children from low-income families. Currently, the program is underfunded, causing a major strain on child care providers who are not being reimbursed enough to cover their services. Many have closed in recent years.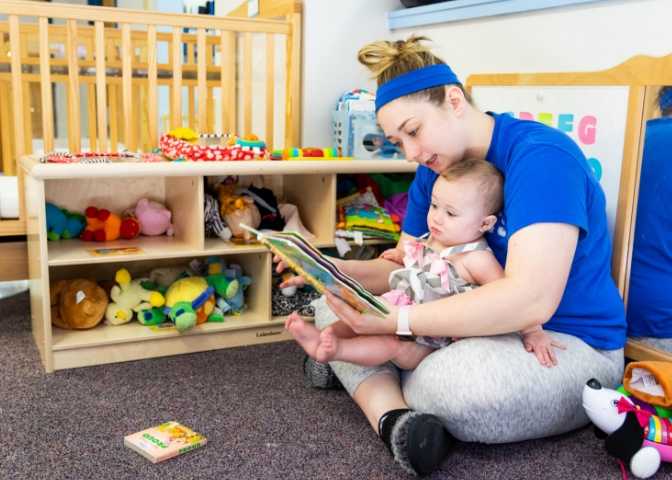 In 2019, one child care center in Perry County had to send a letter to parents saying the center would close in three days, leaving many parents rushing to find coverage.
Another facility facing these challenges in Perry County is New Beginnings Child Care in Hazard.
At New Beginnings, more than half of parents qualify for the Child Care Assistance Program (CCAP), a federally funded program with states having some leeway in how the funding is utilized. However, the reimbursement rates don't cover the cost of care at the center, causing the center to struggle financially. For example, New Beginnings is reimbursed $19 for infants of CCAP families, but they charge $25 a day to non-CCAP families. Even though they are at capacity at any given moment, they barely break even each year.
Though CCAP as it is currently structured presents its challenges, childcare providers would still like to see more low-income families eligible. Many don't meet the state's income requirements. To qualify, a family must be at or below 160 percent of the federal poverty level, and at or below 200 percent of the federal poverty level to re-certify with the program.
"It's hard in this community to sustain, or to afford, what quality child care really costs," Mary Ann Mullins, managing director of New Beginnings, said. "Every child deserves quality child care, and our area can't bear that cost. I think the state should step in and look at how important child care is in a family's life and livelihood, and of our state succeeding."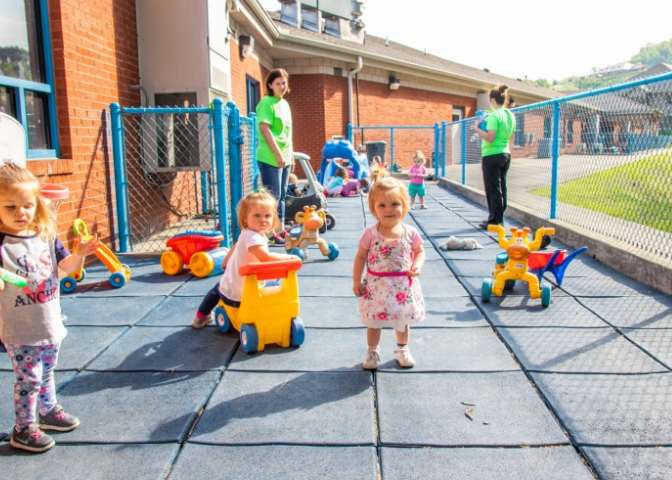 Mullins and others are advocating for an increase in the CCAP reimbursement rate, and a change in income guidelines so more parents are eligible.
Quality child care options are necessary to support a healthy workforce, and there is a need for additional child care providers in Eastern Kentucky. According to data from the Kentucky Cabinet for Health and Family Services compiled in a recent article by the Herald Leader, some Eastern Kentucky counties, such as Magoffin, have just one child care center, while others, like Martin County, have none. Owsley County's only licensed program is a Head Start, operating from 7:30-2:30, which does not necessarily support working parents.
"There has to be child care in place if people are going to work. It's a huge part of our infrastructure needs," Mullins said.
More regulations and higher insurance, as well as a temporary state freeze of new CCAP enrollments, has caused a huge decline in this option in communities.
The Prichard Committee and the Kentucky Division of Child Care recently received a Kellogg Foundation grant to study child care deserts in Kentucky, and the potential for at-home child care to assist with these issues.
June Widman of the Appalachian Early Childhood Network (formerly Eastern Kentucky Child Care Coalition) said the state went from 1,200 in-home providers in 2005 to less than 250 at present. In Perry County and six of its surrounding counties, there are now just two certified in-home providers.
In-home centers can be more affordable, and easier for families to travel to, but they often times require additional support, such as with administration and business functions. New Beginnings is serving as a pilot for the Kellogg Foundation grant to support in-home child care providers with things like bookkeeping and more. Appalachian Early Childhood Network is also a partner on the grant, as well as the Foundation for Appalachian Kentucky and many others. Widman said their goal is to reach 25 in-home providers in Eastern Kentucky, starting with five in Perry and its surrounding counties.
MACED is proud to support this project and recently provided the Network with a finance consultant through our business support / technical assistance program.