Update: During COVID-19, CANE is serving local families in needs with meal kits. On June 9, 2020, they gave out their 100,000-th meal!
Gardens and small farms are an important piece of Eastern Kentucky's rich food tradition. Preservation of that hand-grown food is also a long Eastern Kentucky tradition that many families and farmers are keeping alive for the benefit of their families, communities and businesses.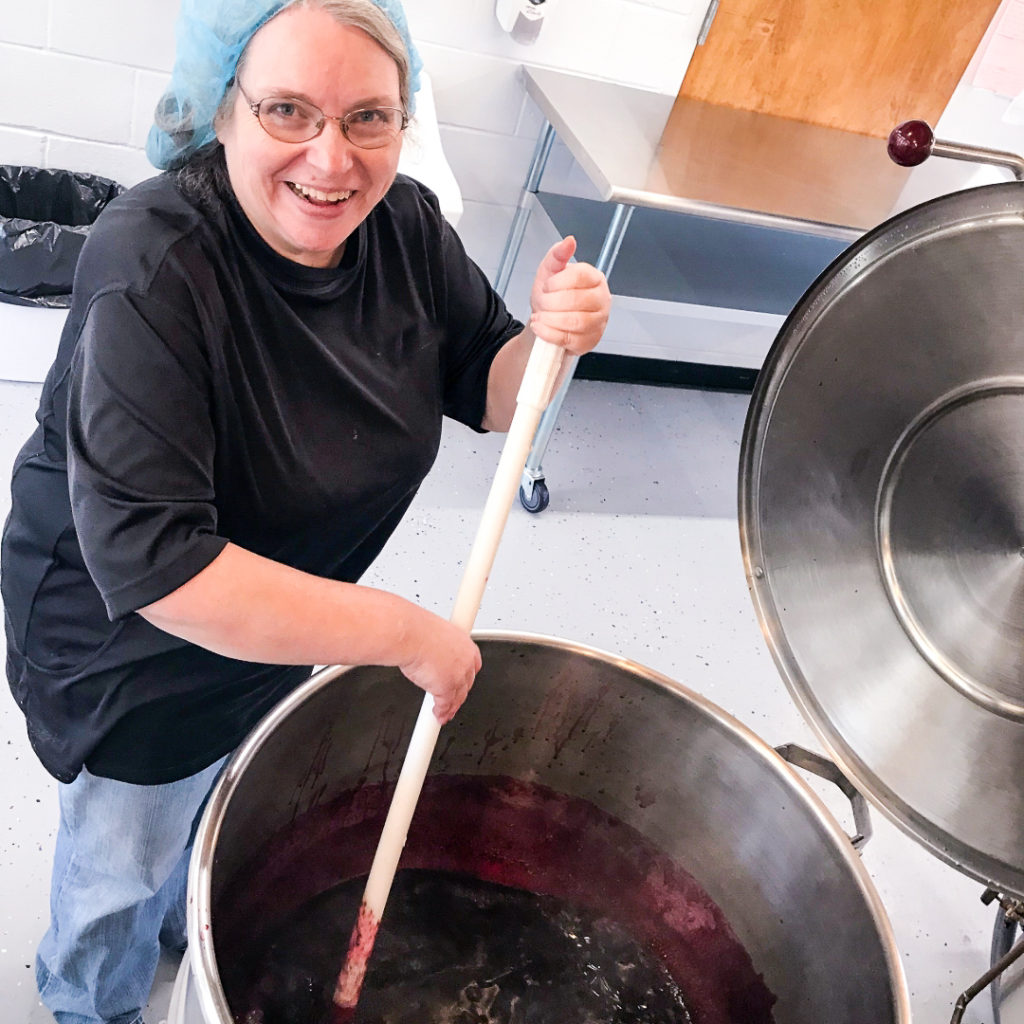 According to Grow Appalachia, an organization which works with Appalachian families interested in growing their own food, community kitchens used to be common throughout Central Appalachia. Families could use the facilities to put food away for the winter with shared equipment and storage.
But as food storage and kitchen appliance technology improved within the home, the need for community commercial kitchens dropped, and now, few remain in the region.
However, several communities still see a need for such facilities, and are coming together to re-establish commercial kitchens and create more opportunities for sustainable food production and food security.
Community Agricultural Nutritional Enterprises, Inc. (CANE) Kitchen in Letcher County is one of those.
Located in the old Whitesburg High School cafeteria, the space is leased from the Mountain Comprehensive Health Corporation for one dollar a year for 20 years. CANE features a 6,000-square-foot commercial kitchen that serves as a permanent outlet for local farmers to create value-added, shelf-stable products to take to markets across the region.
The kitchen area offers commercial equipment for home-based processors, micro-processors and commercial level processors, including ommercial bottling and labeling equipment. The kitchen has multiple sinks, ovens and commercial size mixers, kettles, pans, etc. CANE currently provides a space for ten local producers.

CANE also serves as a site for the University of Kentucky Appal-TREE project and American Heart Association to offer on-site programming and educational classes to assist people with low-income and/or diet issues in accessing healthy local food, and the skills needed to prepare those foods for their families. The facility is used as a catering and preparation space for the highly successful USDA Summer Feeding Program, which feeds youth below 18 during months they do not have access to free school lunches.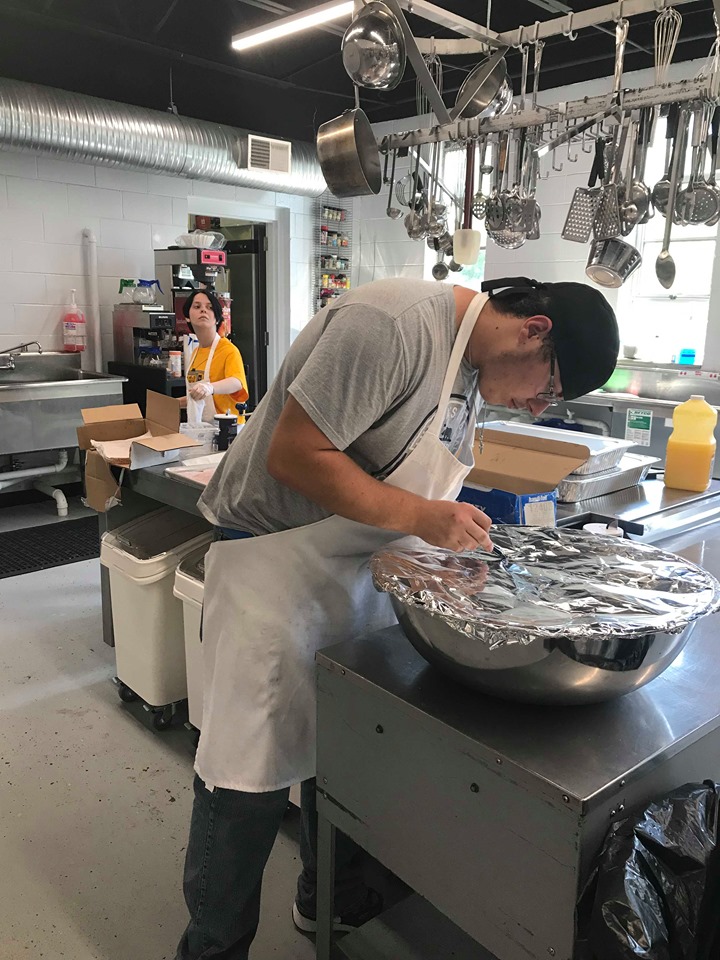 They are also committed to preparing 'Community Meals' for the community. During the Levitt Amp Whitesburg Music Series, CANE served community meals at no or pay what you can cost for the community. Meals served up to 750 at some of the events.
The demand for local, fresh food is growing. In fact, in some areas the demand for local food outstrips the supply. Beyond the farmers markets and roadside stands in most Eastern Kentucky counties, grocery stores, restaurants and urban markets are now interested in Appalachia Proud foods. Many area schools are beginning to participate in farm-to-school programs, and state park restaurants are offering locally grown products on their menus.
This presents a significant opportunity for Eastern Kentucky farmers and food producers to fill that gap. By providing farmers a way to process their leftover produce from the day's market, or for gardeners to preserve food for use throughout the year, community kitchens alleviate some of the risks involved with scaling up to meet these demands. This is working to help build Eastern Kentucky's food system to meet both local and regional demand. Small-scale agriculture and local foods are a crucial part of building a resilient economy.
The Mountain Association is providing technical assistance to CANE Kitchen for strategic planning through our business support program.