Joyce and Charlie Pinson started Friends Drift Inn Enterprises, LLC in 2011. What started as a blog exploring recipes and writings on life in Appalachia, and later a market garden, has now grown into a successful business producing value-added products, such as gourmet jams and jellies.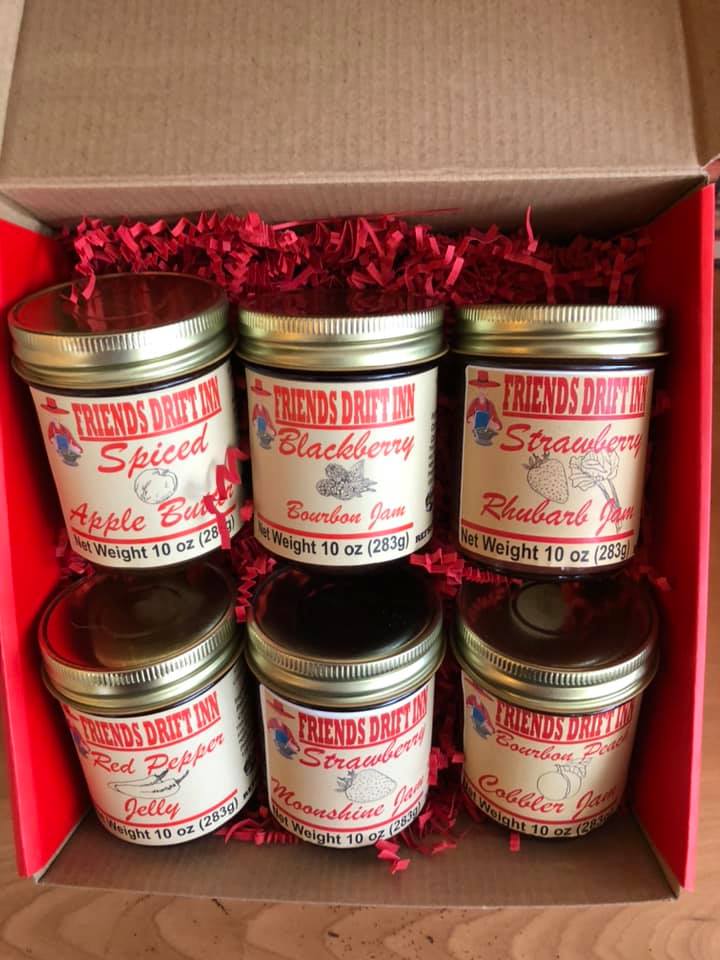 They use C.A.N.E. Kitchen in Whitesburg, a federally certified commercial production facility located at the old Whitesburg High School, to make their products, including a line of products for Bourbon Barrel Foods, a large company based in Louisville.
Known for combining unexpected flavors, Joyce says their most popular fruit jams include Strawberry Moonshine Jam, Blackberry Bourbon Jam, and Salted Watermelon. Their pepper jams, including Peach Habanero, Strawberry Jalapeno, and Red Pepper Jelly, have a strong following.
Though they stay busy (their longest day yet was making 650 jars in one day), they said one of the biggest challenges for business owners in Eastern Kentucky is scaling up.
"Joyce and I started making jam commercially about 18 months ago. We knew we could make a good product. Once we worked through the red tape of certifications and inspections, the bigger challenge continues to be building our sales beyond the mountains," Charlie Pinson said.
In 2018, Joyce completed MACED's Kauffman FastTrac course facilitated by Pike County Extension and the Pikeville Farmers Market. The Pinsons credit the course as a key element in their initial expansion of products and sales.
"Not many folks in eastern Kentucky have started food businesses. That presents a challenge. However, the Mountain Association facilitated creation of our website, featuring a sales portal, as well as recipes. Kentucky Center for Agricultural Development, Kentucky State University, Grow Appalachia, Kentucky Department of Agriculture, and UK's Extension professionals are there to help us on the farm and in the kitchen. I don't know how we could have come this far without them," Joyce Pinson said.
Known as "The Red Hat Lady," Joyce envisions Kentucky's Appalachia as "the next big thing" and a potential foodie destination. She cites the strong appeal of mountains, food culture and people and organizations working to build a new economy.
"We have been blessed with many mentors in the food, hospitality and agricultural communities. Matt Jamie at Bourbon Barrel Foods and James Beard award nominee, Chef Ouita Michel are two of our biggest supporters," Joyce states. "Valerie Horn (of CANE Kitchen), Letcher County's advocate for local food and farmers, has worked tirelessly to help us get our food business off the ground. "
The Pinsons rely on a number of spring festivals to generate sales to move their business forward for the remainder of the year. This year, all of those events were canceled due to COVID-19. For example, they were invited to take part in The Kentucky Crafted Market in March 2020 as a juried participant of the arts council's Kentucky Crafted Program. Held at the Kentucky Horse Park in Lexington, the event was to draws thousands of people and include a special session for wholesale buyers.
"For Charlie and me, the Kentucky Crafted Market is a steppingstone laying a foundation for economic growth benefitting entrepreneurs throughout our Commonwealth. The Market is especially critical for Appalachia based artists and food producers looking to expand their market impact."
The Pinsons were also excited to be a part of the Kentucky Proud Expo in Morehead and the Kentucky Proud Winefest as part of Kentucky Derby Festival – all of which were canceled.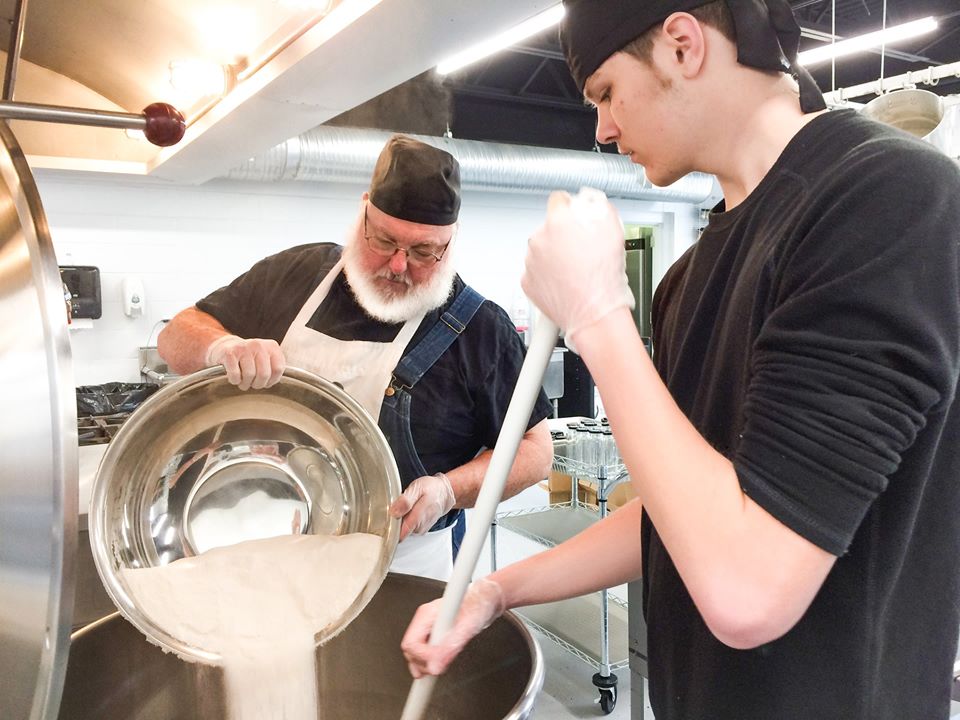 The Pinsons maintain a small storefront on Caroline Avenue in Pikeville and a website at friendsdriftinn.com that include an online sales platform. Please support them if you are able by purchasing a few items, especially during COVID-19.
We are proud to have technical support to the Pinsons to develop the website, which launched in early 2020, allowing them to more efficiently market new products and increase online sales. The Mountain Association has also provided technical assistance to C.A.N.E. Kitchen to better support entrepreneurs like the Pinsons.
Joyce said future plans for Friends Drift Inn include a streamlined e-commerce user experience, a wholesale portal, as well as a section to promote speaking engagements and an upcoming book that she is writing.