"Guided creativity."
"A soldier for nonprofits, arts, and Appalachian culture."
"For so many of us, she is Saint Judy."
These were responses from nonprofits to an impossible prompt of describing Judy Sizemore, a Kentucky artist and nonprofit strategist, in less than five words. With a 30+ year career in everything from outreach and grant writing to developing and teaching curriculum, it's fairly safe to say there's not an arts program in the region that Judy hasn't had a hand in.
Like so many of us know, arts are usually some of the first things cut in hard times.
"We have a shared humanity, but we're so fragmented," Judy said. "Arts is what makes us get in touch with our common humanity and share with each other. It's so counterintuitive for that to be less available in times of trouble."
Having grown up in a family that valued art, Judy always wanted to find a way to both make it as an artist and to help others have the arts experiences that were foundational to her as a person. She dedicated her life to strengthening arts programs and garnering more support for the arts in good times and bad.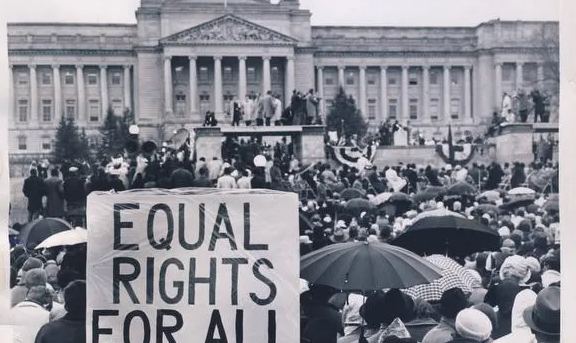 Over the years, this mission has taken on many different shapes from her role as outreach director for the Kentucky Arts Council, to helping develop the community scholar program for Kentucky Folklife. As a consultant, she has worked with countless other organizations to support their efforts. For example, today, she serves as an arts education consultant to Kentucky Educational Television, the University of Kentucky Department of Anthropology, and several school districts.
Judy intentionally prioritizes building more inclusion into the programs she supports and has helped develop programming for those in recovery, incarceration, those facing racial, digital and generational divides, and more. She sees this work as critical to building a more equitable world.
"Arts are a very strong component of how people interact, how people change, how people hopefully become better and more inclusive themselves," Judy said.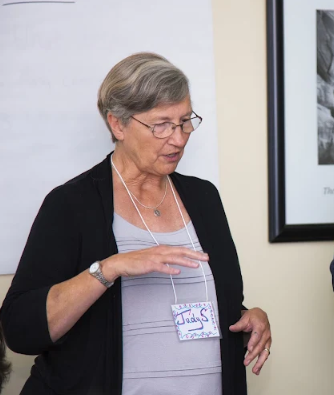 One of her current projects is developing 12 units of Black history and culture for teachers to use in their lesson planning. As part of this project, she is working with Joanna Hay Productions (JHP), supported by the National Parks Service and the City of Frankfort. JHP recorded interviews with some of the 10,000 people who participated in the 1964 March on Frankfort to build out audio and video resources with Judy adding the support materials for teachers.
Judy loves the classroom aspect of her work, saying it is the most energizing place for her. She continues to teach across Kentucky, including a specific program in Perry and Knott counties with writing and storytelling workshops.
In recent years, Judy has become a consultant for Mountain Association nonprofit clients, specifically those in the arts or those who want to initiate or expand arts programming. Through our Business Support program, she has worked with Rockcastle Arts Association, Appalachia Science in the Public Interest, Appalachian Arts Alliance, Appalachian Artisan Center and the Berea Arts Council on everything from strategic planning to program accessibility for underserved populations.
This year, Judy has also been instrumental in developing SPARK, a nonprofit accelerator organized by the Mountain Association. The pilot began this summer and is made up of 15 very small Eastern Kentucky-based nonprofits who will support and learn from each other over the next 12 months. The goal is to help build their capacity through peer support, strength assessment and strategic planning, fundraising and grantwriting support, and more.
"Eastern Kentucky is a wonderful and incredibly rich region artistically and culturally," Judy said. "I'm just really thankful to get to play a role in it."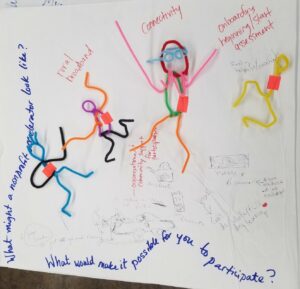 In April 2022, Judy received an East Kentucky Leadership Award in recognition of her years of service. Here at the Mountain Association, we want to add to that expression of recognition and gratitude for Judy. We truly can't imagine where we would be without her.