Having found her own path and her own "soul food" in creating jewelry, Berea, Kentucky-based artist, Nora Swanson is now working to create opportunities for Appalachian women facing poverty and abuse through a new organization called Kinetic Soul Food.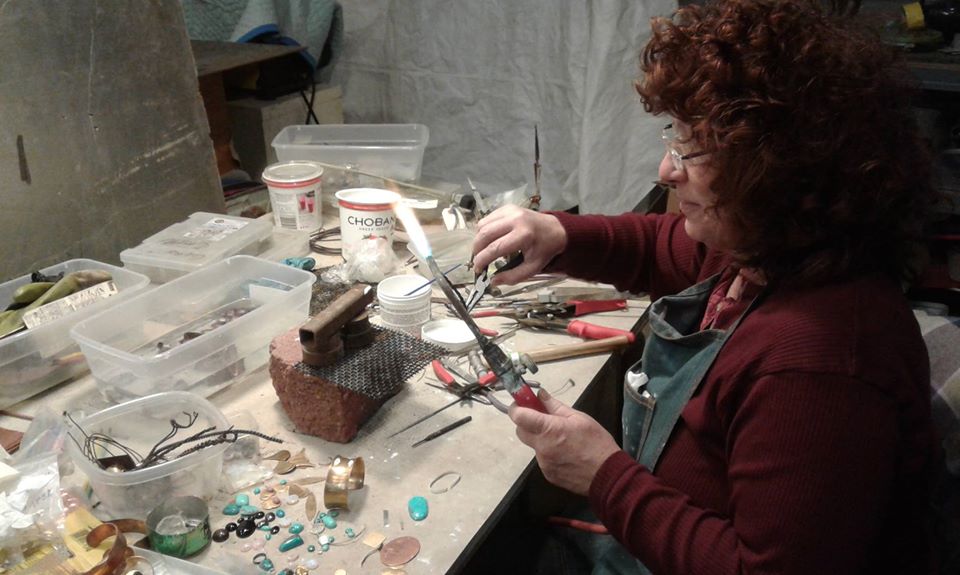 Nora is an artist originally from Boulder, Colorado. She has been making jewelry under her company, Nora Swanson Arts, for more than 10 years.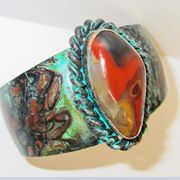 Her jewelry products are designed around true metal patinas. Patina is a thin layer that forms on the surface of copper, brass, bronze and similar metals, through age and exposure or some really interesting chemistry. Many of her pieces feature her favorite gemstones, like Kentucky Agate and Kingman Mine Turquoise. There are no enamels, paints or dyes, with the exception of an environmentally friendly clear coat to protect the products. Her earring wires are nickel, cadmium and lead-free, making them hypo-allergenic.
"My jewelry is an expression of the connection that women share throughout time and cultures and beliefs," Nora said of her jewelry line.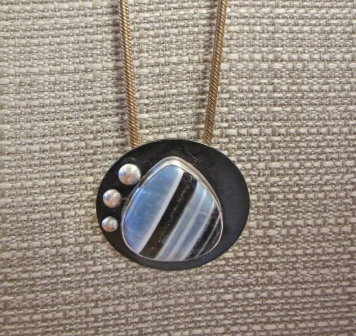 In 2018 after a hand injury left her largely unable to create her art without a lot of pain and fumbling, she began thinking about how she could use her knowledge in arts to support other women in their journeys, particularly those in Appalachia facing poverty and abuse. In one of those "Eureka!" moments, Kinetic Soul Food was born.
Kinetic Soul Food employs Appalachian women to handcraft jewelry and an innovative line of soaps and lotions, in a relaxing and positive environment. The line of soaps is called Gemscents: inspired by Nora's love of gemstones. The products themselves are also geared to reduce the stress of the end-user.
Often, Nora brings the paid opportunity to social support agencies in the Berea area, so women have a way to make money without the usual obstacles that poverty presents, like childcare and transportation, or felonies still barring re-entry to the workforce after time served.
As a member of the Louisville Artist Guild and an adjudicated member of the Kentucky Crafted program with the Kentucky Arts Council, Nora has many years in experience as a professional artist and entrepreneur. Through Kinetic Soul Food, she helps other women explore what it would be like to own their own business. She also offers other foundational learning opportunities, like financial literacy and interpersonal skills training.
"I really believe that when the will is strong enough, one really can move mountains," Nora said. "I want other women to feel safe and nurtured while they are doing the very hard work of learning to manage their trauma, change their mindset, values and perhaps even their place in the world."
MACED is proud to support both Nora Swanson Arts and Kinetic Soul Food. Nora worked with Erica Chambers Photography through MACED's technical assistance program to have professional photos for her updated website. Nora also worked with Misty Gonzalas of Migo Marketing, another amazing MACED consultant, to develop a website for Kinetic Soul Food, as well as branded marketing materials, so shopper's goodies arrive in style.
With many spring events and shows canceled for 2020, it is especially critical to support artists through this time. Please find Nora Swanson Art's online shop here and Kinetic Soul Food's online shop here.