Eastern Kentucky has long been known as an originator of world-class musicians. Classics, Loretta Lynn and Tom T. Hall, and newer household names like Chris Stapleton and Sturgill Simpson, were raised in the region. Young greats, like Tyler Childers of Lawrence County, who recently performed on Jimmy Fallon's The Tonight Show, have been clear that support from their communities has been critical to success.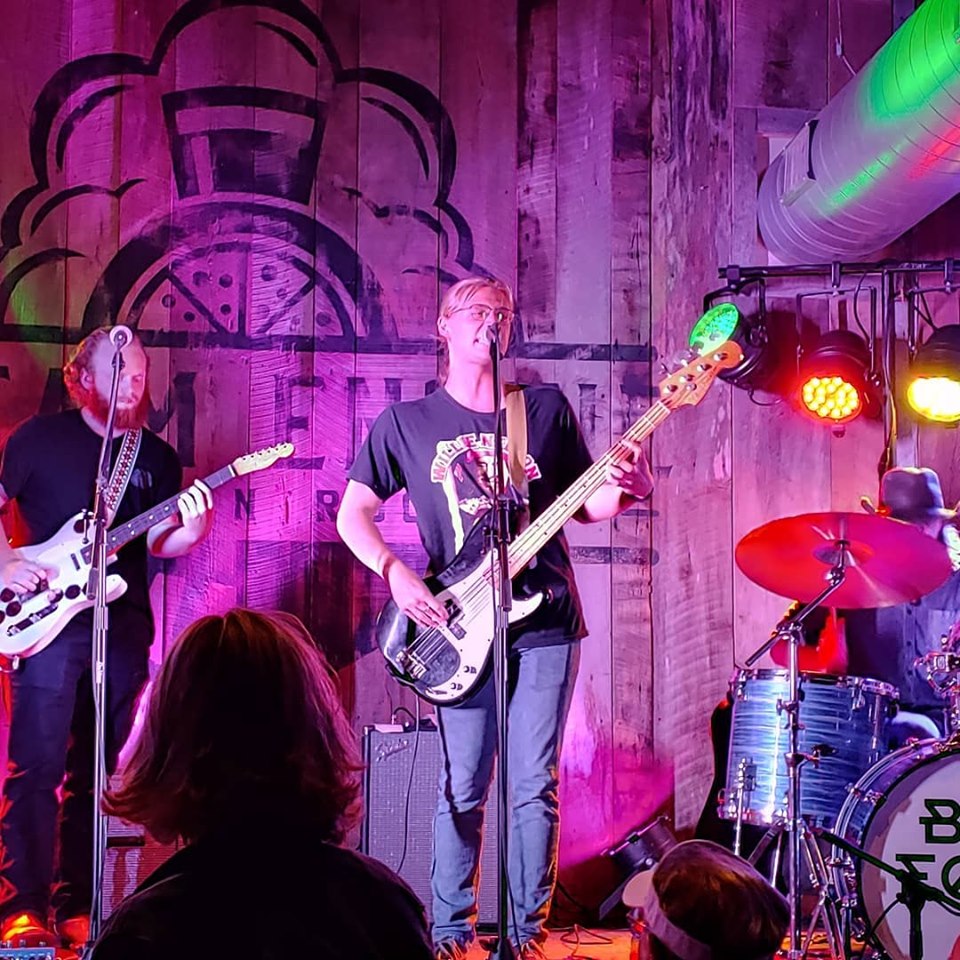 From its studios in Stanton and Irvine, local radio station, WSKV 104.9 PickUp Country is one of those supporters.
Serving Powell, Estill, Lee, Wolfe, Clark, Menifee, ​Montgomery and Madison Counties, with users streaming live from all over the world, WSKV strives to be a resource for all local musicians to receive air play, make connections, and now, record.
"We feel like this is a historical moment in music. It's all happening here in this area. We are here to document it, record it and share it," WSKV Program Director Angela Oldfield-Osborne said.
WSKV 104.9 was established in 1974 as a rock station, and has evolved over time into its name PickUp Country. Though their name has country in it, owner Ethan Moore said they don't classify themselves into any defined boxes, and instead see themselves as a mirror to the local music scene.
"We don't let Nashville or any city define what we should be listening to," Moore said.
Over one third of the music they play is local. Moore explained that "live DJs" on many traditional stations are not actually live and are not selecting their own music.
"This is what is causing the major disconnect between radio and musicians," Moore said. "We play artists that may not get airplay otherwise."
The music industry is structured so that it is very hard to break into radio play without having significant financial backing or connections. One of WSKV's goals is to work toward 24-hour live DJs so they can best respond to what is going on in the local area at any given time and turn new music around quickly.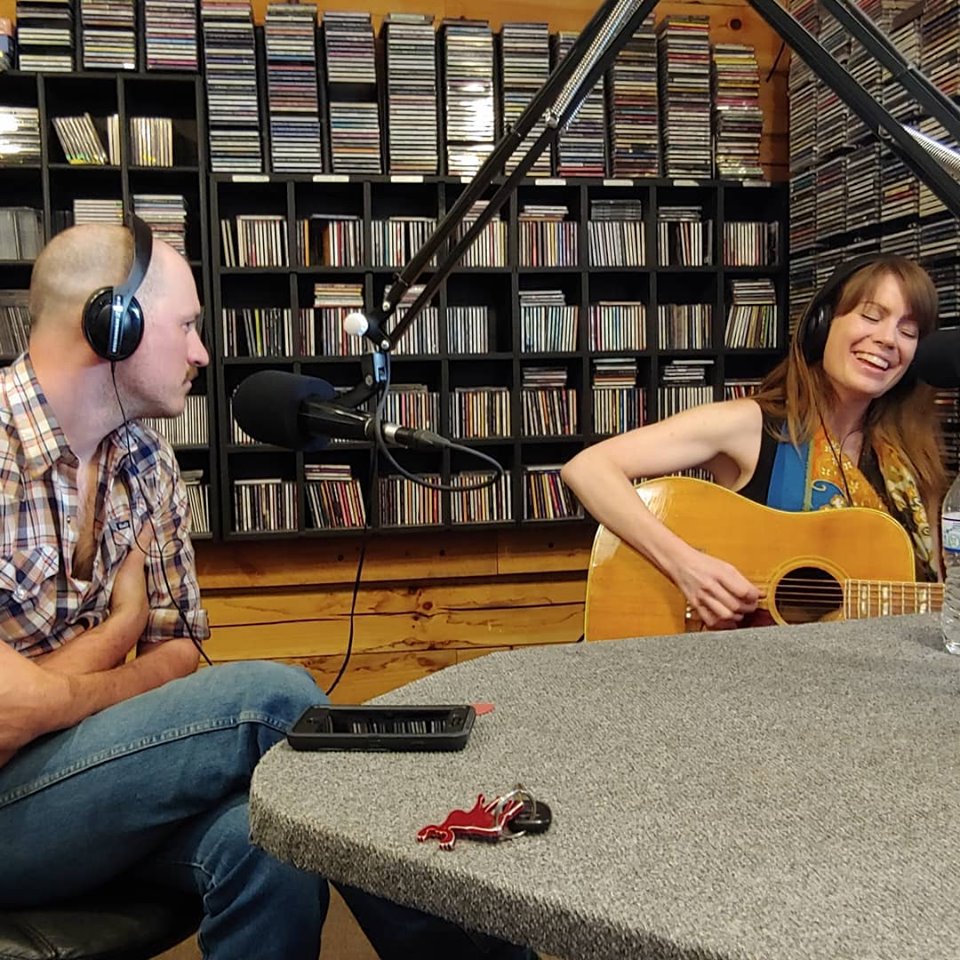 Moore said most radio listeners are tuning in for current events, sports, or to find new music, and that is what they strive to provide. They are always searching for ways to curate unique content for their listeners. For example, they record live shows at local venues, organize special holiday-themed music programs, and record and play talented locals, even those who are not necessarily looking to sell their music.
Considering themselves a social enterprise, they are not a traditional station ruled by advertising dollars, or a traditional non-profit station running on donations and grants. Because their first and foremost mission to serve the music community, WSKV has to add value to their station to stay viable. One piece of this is offering sound, lighting and live broadcast for events, with capabilities to serve basic public addresses to large 1,500+ person outdoor events.
Steam Engine Pizza Pub, a growing restaurant across the street from WSKV's new studio, has established a music venue that consistently sells out local shows. WSKV does audio for many of Steam Engine's shows, and turns recordings into files for radio play, being sure to say the songs were recorded live at Steam Engine Session Room. They believe this helps further put Estill County on the map for its thriving music community.
Estill County is also home to a successful new music festival, Kickin' It on the Creek, established by the Roberts family on their farm. One of WSKV's radio programs, Kickin' It Saturdays, is inspired by the music of the festival. Other WSKV programs include Bluegrass Breakout; Friday Night Backroads; gospel hour; Tradio, which is a buy, trade, swap program; and, local sports.
Wednesdays include the "Come On Home" program, which is time that WSKV donates to Joe Crawford of the Estill Development Alliance. Crawford has served as Main Street Manager since 2005, CEO of the Estill Development Alliance, and Executive Director of the Estill County Chamber of Commerce since 2006. Sitting on numerous regional boards and commissions, Crawford always has unique guests to highlight what is going on in Irvine, neighboring Ravenna, and the whole of Estill County.
Moore, the three other core employees, and contract staff who cover sports and host other programs, are very active in the community and are always looking for ways to tie in community work with their radio programs. For example, WSKV's blog hosts a trail section, part of the effort to have Irvine and Ravenna designated as a Kentucky Trail Town.
WSKV officially opened their new studio space in downtown Irvine on September 4, 2019 (click for live stream of ribbon cutting!). Equipped with cameras, the new space is a "smart studio" that will allow them to broadcast camera footage through various streaming services. Importantly, the new space includes an area where local musicians can record demos. They are sharing the space with Alight Marketing, a small marketing firm based in Irvine.
Partnering with Alight through MACED's technical assistance program, WSKV is refreshing their website and marketing materials to best reflect what they offer and prepare their business as local radio shifts with the digital age. Music is a strong tradition in Appalachia, and finding ways to embrace and foster its growth in the modern era is critical. MACED is proud to support WSKV.