Eastern Kentucky coal has powered this country for more than 150 years. Energy produced with coal mined from the region's mountains built east-coast cities and helped win two world wars. Locally, coal built towns across Eastern Kentucky and brought hundreds of thousands of immigrants through the hills who left indelible marks on the culture. Coal has put food on tables and sent children to college.
But the coal industry has also left a legacy of environmental, community and economic damage that now must be reckoned with since the industry's near total collapse. That's why investment in a just transition away from coal and toward more sustainable forms of energy production, as well as energy efficiency, is so important. The energy sector in Eastern Kentucky has the potential to create jobs, lower rates, and decrease emissions, which would help lessen the impacts of climate change.
Over more than a decade, we have invested programmatic resources to help grow the clean energy sector by building an internal energy team with strong expertise; developing a workforce through our New Energy Intern program; and, providing capital, education and marketing for business, organizations, and homeowners. We have invested more than $5 million in commercial energy efficiency and renewable energy projects at businesses and organizations, from non-profits to local governments, since 2013. Through this work, we have saved businesses, organizations and homeowners more than $1.2 million dollars annually on utility bills, facilitated the completion of more than 500 energy efficiency installations, and more than 30 solar installations.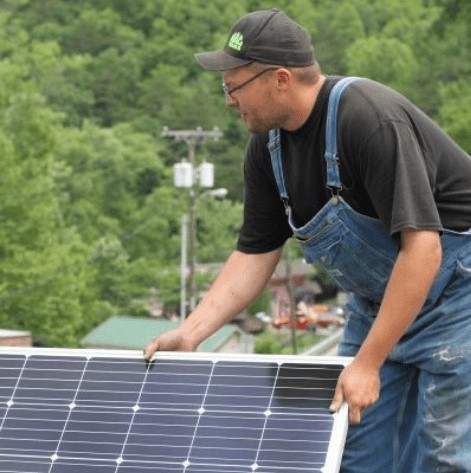 The success of clean energy projects in the coalfields sends a powerful message about how the new economy can work – even in places whose history is deeply rooted in the old economy. It also plays an important role in how we can combat climate change. Lower energy use significantly reduces CO2 emissions. Kentucky still gets most of its electricity from coal-fired power plants, so a solar panel in Kentucky displaces three times as much CO2 as the average panel elsewhere, magnifying the impact of clean energy here.
However, many state policymakers continue to support regulations that favor utilities and energy industries. The power of these special interests has prevented implementation of progressive policies that would advance clean energy and benefit people and communities, which would help build the new energy economy. For the past several years, the Mountain Association has worked with partners to advance favorable regulatory and policy measures.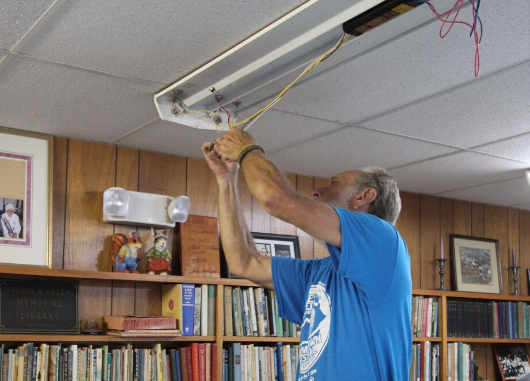 We will concentrate in the coming years on increasing awareness among Eastern Kentuckians about why the clean energy sector is important to building a new economy, and empower them to act on that information by pressuring their leaders to make clean energy more equitable, accessible and affordable. We believe empowered citizens exercising political will can influence policy makers to make important changes for this sector.
Eastern Kentucky was once a leader in energy production, and the region can be an energy leader again through increased energy efficiency and investment in renewables. By also creating jobs and realizing important savings for organizations and businesses that are providing vital services—from grocery stores to non-profits working on low income housing and community arts, new energy means a new economy.
Case Studies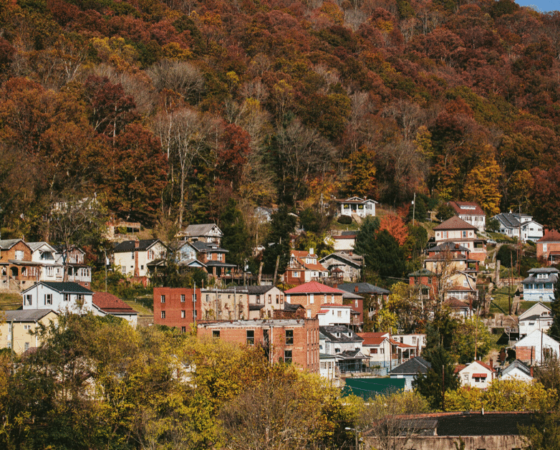 Nearly all Eastern Kentucky counties are defined as economically distressed by the Appalachian Regional Commission, and while economic conditions have improved, the region still lags behind as deeply-rooted economic conditions…
In the past two years, the Mountain Association has helped with a series of solar projects in Letcher County, which is deep in the coalfields of far southeastern Kentucky. What…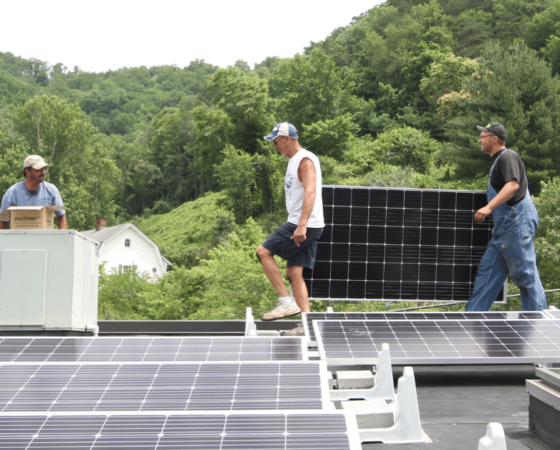 The outright collapse of the coal industry, on top of decades of economic distress, has created an unprecedented crisis. Eastern Kentucky has lost more than 10,000 coal jobs since 2011,…