Kentucky's Red River Gorge draws thousands of rock climbers and outdoors enthusiasts every year from all over the world. Commonly referred to as 'The Red' by climbers, the area has grown in recent years as the sport of climbing has exploded in popularity.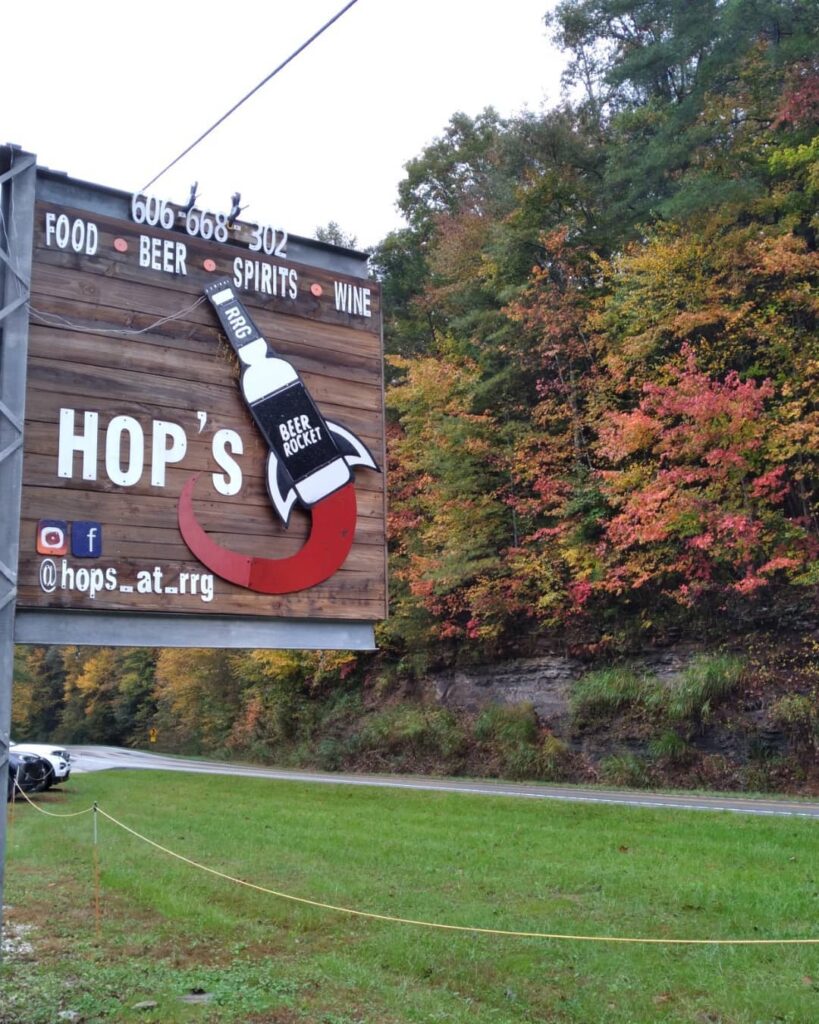 April Reefer is the owner of Hop's restaurant in Campton, near the Gorge. Her family has played an integral role in the Red's flourishing climbing community.
Hop's sits across from one of the best crags within the Gorge, simply known as Roadside. Though the area has been used by climbers since the 1980s, it was always privately owned and largely unmanaged. With the land being privately owned, it was at risk for being closed off. After two years of untangling a messy deed, April's late husband, John 'Hop' Haight, and their friend Grant Stephens finally purchased the 45-acres.
They established the Graining Fork Nature Preserve with the goal to maintain the area for climbers while properly stewarding the land. The area has a long history of being community oriented, despite being privately owned. The Graining Block railroad went through the land. After that, a park was developed by Lady Bird Johnson's beautification programs in the 1960s via her Green Thumb program focused on putting seniors to work.
The plans for building what would become Hop's started in 2011 with John's dream of a place at the Roadside parking area where people could gather to share stories, make new friends and plan future adventures. John, who many knew simply as "Hop," was an avid climber, cyclist, adventure racer, trail runner, whitewater paddler, and all things outdoors. Encouraging people to get outside was important to him.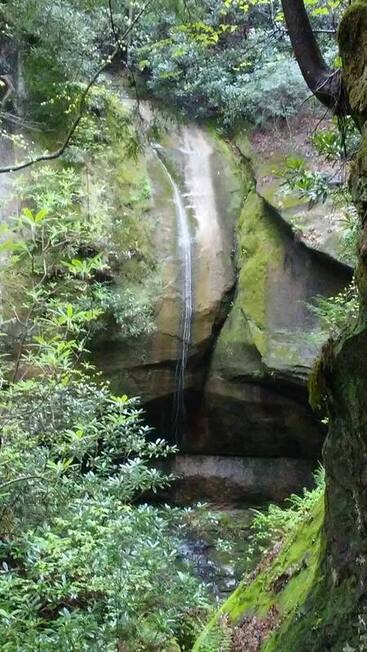 Since his passing in 2016, April and her son, Nodin, have been working to bring that dream to life. In 2020, they officially opened Hop's, bringing an outdoor beer garden and restaurant experience to Roadside.
Built out of shipping containers, sustainability was always at front of mind in the design of Hop's and runs through all of their practices as a restaurant, from local purchasing to composting. April previously served as the recycling coordinator, energy conservation manager, and director of the Center for Environmental Education at Morehead State University. These past experience proved integral to thinking through the design and goals for Hop's.
This January, they took the big step of adding solar panels. Ben Tatum of Appalachian EnergyWorks, local to the Red River Gorge, worked with April from start to finish on the solar project. They worked together to look at all the options for solar system designs and cost and funding options.
With Hop's electric rates having gone up three percent in October 2021 alone, they are now looking at avoiding $817 in annual electricity costs and saving approximately 8,175 kilowatt hours per year. April is also working with Ben and the Mountain Association's energy assessment program to identify other energy savings opportunities.
"I'm very excited about this solar installation at Hop's and the opportunity to grow my solar installation business close to home," Ben said. "Hop's is in a very visible location, and they also have a great reputation as a small business in the area. I think as word spreads of their real world results and savings, many others in the area will start considering their options to reduce energy costs. I think many other small businesses and home/rental property owners around the Red River Gorge could also stand to benefit tremendously from the savings that solar and other energy efficiency upgrades can provide."
Hop's is in the midst of their 2022 season. They are serving up even more local food than last year, and a variety of local music from hip-hop to bluegrass! To learn more, visit their webpage here.
---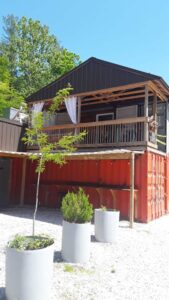 April also coordinates all of the work going into Graining Fork Preserve. As climbing became more and more popular over the last several years the area has gone through changes to protect both the natural area and visitor safety. Climbers can find details and apply for permits via the preserve's website. Each container also houses an apartment that can be rented directly by contacting April or through Airbnb: Apartment 1 and Apartment 2.