While just over 1,000 people call the small town of Isom, Kentucky, home, the town is located at a key crossroads in Letcher County, making it a hub that serves a large part of the coalfields of southeastern Kentucky. Many people rely on the town's businesses for necessities, and see it as part of what makes their whole area thrive. With utility rates on the rise in Eastern Kentucky, area businesses are looking for savings in order to keep their doors open and shelves stocked to fully serve their communities.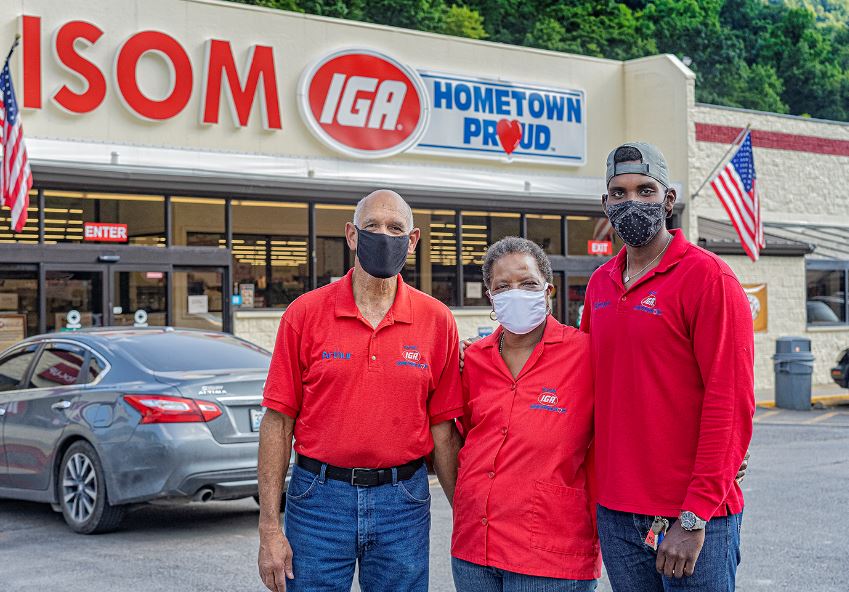 Gwen Christon is well known in the area as the owner of Isom IGA, the only grocery store in a 10 mile radius.
We first met Gwen decades ago. Then a clerk at the local Isom IGA grocery store, she went through a Mountain Association training for women entrepreneurs. We continued working together when Gwen eventually went on to buy Isom IGA in 1998.
Letcher County is a traditional coal producing county that now has less than 100 coal jobs left. Their poverty rate hovers around 30%, and the per capita income is $18,000. The jobs and groceries that Gwen is able to provide at the IGA are essential to this community, in which Gwen is deeply invested.
"This community is my community. I love it, I'm proud of it, I want it to survive," says Gwen. "The store gives stability to our community."
But profit margins in grocery stores are extremely tight; the grocery industry is considered one of the top 12 least profitable industries in the US. Gwen realized she needed to make cost-saving changes wherever she could and reached out to the Mountain Association to better understand how to save money through energy efficiency upgrades. Since 2013, our energy team has worked with Gwen on optimizing the efficiency of the store. An early lighting retrofit helped improve the look in her store, generated savings, and gave her an appetite for more.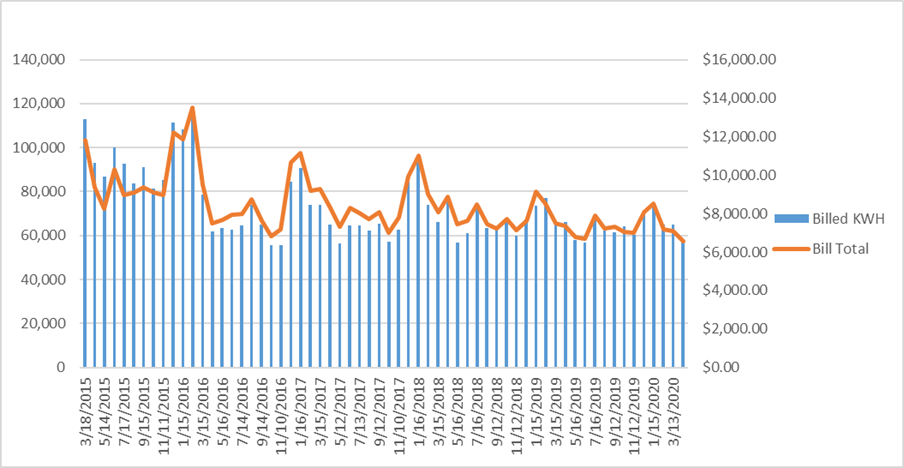 With our technical analysis, guidance, grant application support, and financing, Gwen then upgraded the coolers and HVAC system. She was able to hire two additional full-time employees with the savings produced by the upgrades— a remarkable $40,000 a year.
When Gwen decided it was time to update her lighting to the newest LED technology in 2019, she hired a former Mountain Association New Energy Intern, Scott Shoupe, now a business owner, to install the new lighting. In April 2020, Scott completed the lighting upgrade. The savings were reflected in her current bill – the lowest in 10 years! – where she is now paying less than $200 per day for electricity. In 2019, the bill was $247 a day. In total, the LED update is expected to save her an additional $7,000 a year.
In July 2020, she began the process of installing solar panels on the roof of Isom IGA, financed in large part through the Mountain Association's new solar loan. The installation, carefully sized by our team to be cost neutral, was installed by Wilderness Trace Solar and in part by our partner, HOMES Inc., a non-profit that provides affordable and efficient housing solutions. They have worked with us on several solar installs so that their staff can gain installation skills, and one of their employees is also completing our New Energy Intern training program in order to become a certified installer.
Gwen was in part persuaded to solar by the rest of her community, which is investing heavily in the renewable technology. In the last year, a plumbing and electric services store and a truck parts store have both installed solar with Mountain Association financing in Isom. Nine miles away in the county seat of Whitesburg, five other businesses and non-profits, including HOMES, have implemented solar since 2019—all of these projects received development services from the Mountain Association, and some were among our first solar loans.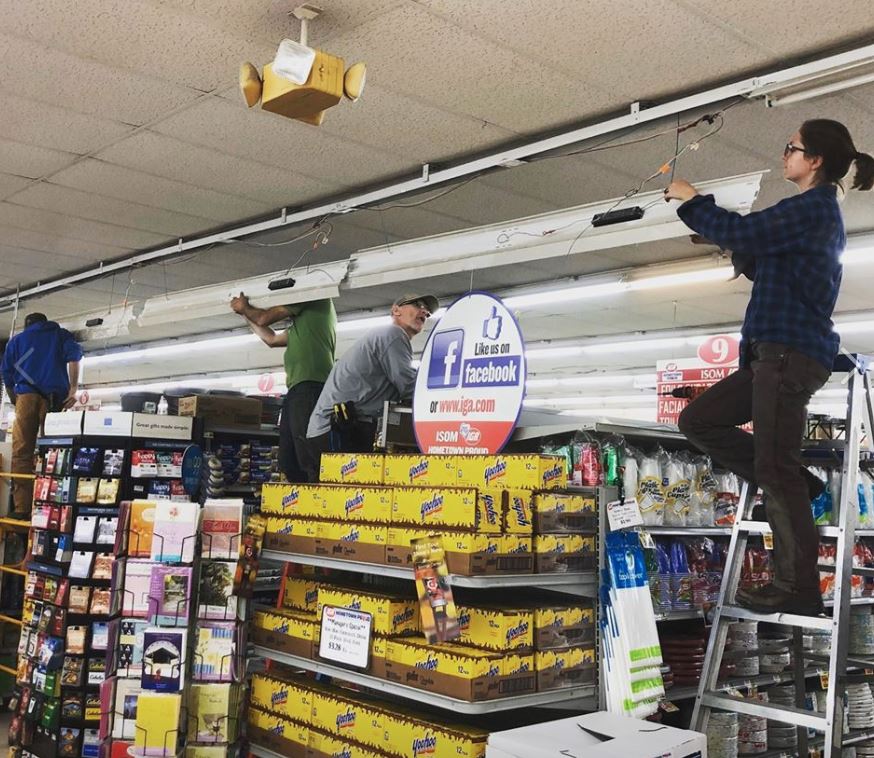 These projects, like Isom IGA, are realizing important savings for organizations and businesses that are providing vital services—from low income housing to community arts. When the Mountain Association helps small businesses and organizations succeed, we are investing in the future of Appalachia, proving that businesses can thrive and markets can diversify.